List Perfectly was recently the title sponsor for PHX Startup, Arizona's largest entrepreneurial event, full of informative, inspirational speaker sessions and networking opportunities for startup founders, teams, investors, and supporters.
Members of the List Perfectly team attended and networked, and List Perfectly Co-Founders and Co-CEOs Clara Albornoz and Amanda Morse spoke on how they launched and scaled List Perfectly through powerful communities.
You can learn more in our PHX Startup recap.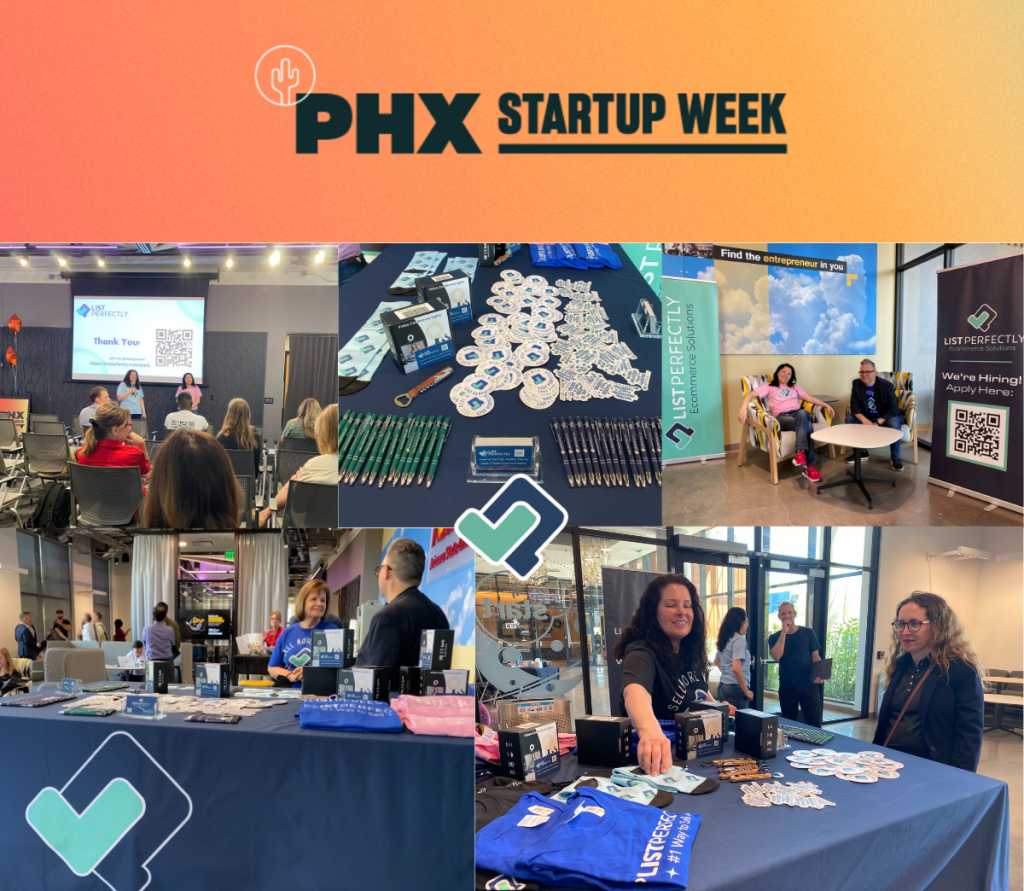 List Perfectly in the News



List Perfectly Updates
You can always check out recent List Perfectly updates here.
We're excited to release a new feature to the image manager tool. With the new "next photo" option you can now take photos directly into List Perfectly at a quicker pace and avoid the need to reselect options on your mobile device when taking photos. You can learn more and see "next photo" in action in this demo video.
For your List Perfectly support requests, there's no need to check your email. You can now go to My Requests to check ticket status, see support replies, screenshots, videos, and more. You can also update or reply to your ticket by clicking the ticket link on your My List Perfectly Requests page.
At times you may need to make updates to a linked active listing from your List Perfectly Catalog. For example, a title or price change. Utilize List Perfectly's "Update" feature to quickly make edits from your List Perfectly catalog to the linked active listings. You can use this feature to make multiple changes by updating ALL listing details or select the specific sections you want to edit in your listing so the update will take even less time to complete! If you have the Business or Pro plan, you can update your listings in BULK! Learn more or watch a demo.
We've also updated the List Perfectly homepage with a new design. Check it out!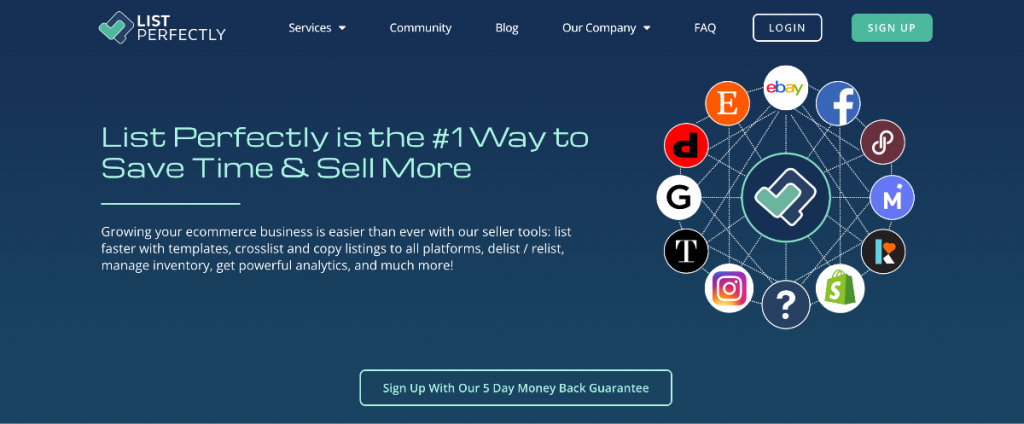 We have a new Instagram! We're now @listperfectlyinc on Instagram. Be sure to follow us there for all of the latest updates, reels, lives and more.

The Seller Community Blog
We're thrilled to announce that we've launched The Seller Community Blog featuring reseller stories, news, how-to guides, and of course, tips and tricks that will help you in your reselling business.
Check out some recent post from our blog:



The Seller Community Podcast
Recently on The Seller Community Podcast, we celebrated Earth Week with a special sustainability episode featuring sustainable sellers Maggie Weber, refashionedhippie, and Katie Flynn, thehippyedit. Give it a listen and learn more about sustainable selling.
On Earth Day, we released an episode that featured an interview with Angela Johnson, Co-Founder of the FABRIC Incubator. FABRIC is a fashion incubator, business accelerator, design studio, academy, and manufacturer that is sustainably disrupting, redefining and reshoring the fashion industry for the modern apparel entrepreneur. Listen in!
FABRIC is such a great organization and is doing so much for the fashion industry and sustainability that List Perfectly made a donation based on downloads of our sustainability episode which will go directly to scholarships at FABRIC and help up and coming fashion designers take advantage of FABRIC's many resources.
You can listen to recent episodes on your favorite streaming app, or on thesellercommunitypodcast.com.
Listen in on some more of our recent episodes: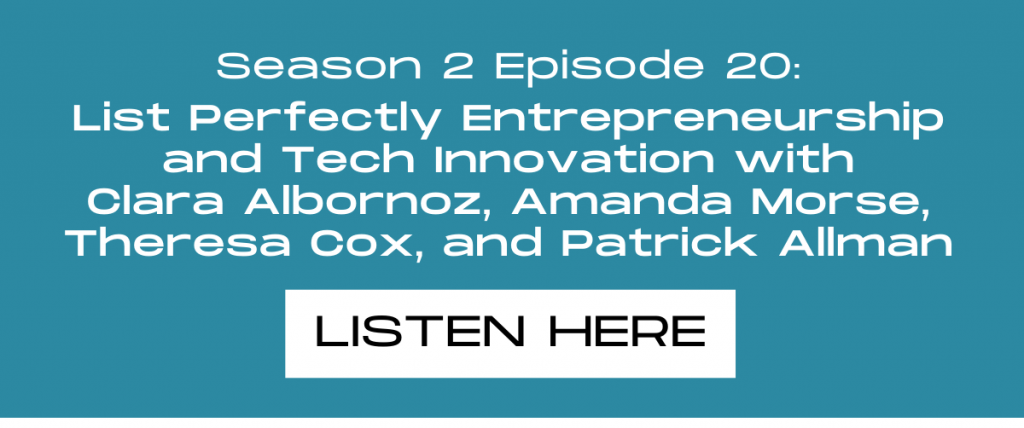 The next The Seller Community Podcast Livecast with Clara and Doug will be on the List Perfectly YouTube channel Wednesday, May 11th, at 4:00 PM PST.
List Perfectly YouTube
Some recent live session from the List Perfectly YouTube channel:



Thank you!
We'll see you next month with the latest List Perfectly news and updates!
Thank you for being a part of the List Perfectly family!