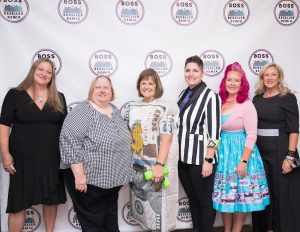 If you are part of the reselling community, then like many others, you have probably had that "eureka" moment that comes once the first sale has been made. We all have our stories on how we originally got into reselling, but for me, it was never about starting or growing a business.
I was fully engulfed in "hustle culture" and selling my used items seemed like the obvious first step towards freedom. I noticed that most of what I owned could be sold, even if it was at a loss. There's value in realizing everything you buy can be seen as an asset. This inevitably sent me down a rabbit hole of "hot buy" items that could be instantly flipped.
There are many different communities based around things like shoes, comics, cards, memorabilia of all types, vintage clothing, and more. Yet, they are all brought together by one common theme and that is reselling. If there is a community or some type of fandom, then you can bet there are active resellers within those communities.
My views on reselling have long changed since those early days of trying to hustle for a buck. When you want to get serious and turn reselling into full or part-time income, I cannot stress enough how important it is to be active within these communities. There's a good chance you have encountered someone within the reselling community who has transformed their business into a six-figure operation. This can seem intimidating when you're just starting out, and I know that it was for me.
Networking is the recipe for success
There is a clear recipe for success, and I needed to know what it was. There are so many tips and tricks that can be found online that are helpful, but nothing beats networking and developing relationships with other community members to get a real inside scoop on how each individual you draw inspiration from operates their reselling business.
You'd be surprised at the information you might find that has otherwise gone under the radar. For example, for the longest time, I was a huge card collector but could never seem to do well when it came to finding "hot buy" items. Any time I would try to buy cards, they were almost always sold out or only undesirable cards remained. This seemed to be a common occurrence, but after digging within the community I found that many card collectors and resellers have an inside source at a variety of stores and are aware of restock days.

Imagine being able to buy out all the high-value products before anyone else has the chance to go find them in your area. Others may get first dibs on resale bins simply by knowing someone or knowing of a thrift store in a particular area that has low-priced name-brand clothes. This can quickly become their main source of revenue so why give this information for free online? These are the small things I discovered only after I took the initiative to engage in communities online.

Be willing to connect and network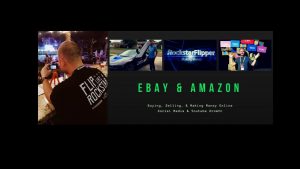 You never know who you might meet or befriend in reselling communities. Not only is networking a great way to learn tips, but many are absolutely dying to help you and give feedback on what you could be doing better. I found that when you put yourself out there, many are willing to connect with you in a positive way!

Networking seems like such a daunting thing, but it's essential to any business and a great way to learn how to navigate the reseller world in today's environment. It truly is as simple as getting on social media, joining a community, and asking questions!
Some great communities for networking
This group is a place for eBay, Amazon, Etsy, Poshmark, Mercari & other online/offline resellers to chat, share ideas, help each other & grow our businesses.
BOSS – Business for Online Selling Success
The BOSS Group is not a static construct, we will continue to change and evolve as we grow. With that said, one thing will always remain constant and that's the core values all the admins bring to our work here. This will always be a positive space where members work together to inspire, motivate, and build each other up.
Reselling Resource Center for eBay, Etsy, Amazon FBA, Poshmark, & More
Welcome to The Reselling Resource Center, run by The Prime Time Treasure Hunter on YouTube. This is a positive and supportive group designed for resellers on eBay, Etsy, Amazon FBA, Poshmark, and other forums (e.g., Mercari, Craigslist). Please be sure to view the group rules before posting.
Resellers Research Group Flippers Sellers Thrifters Buyers and More
This group is committed to finding and sharing accurate and helpful info. We want to form a group that you can safely post your amazing finds, B.O.L.O.s, or maybe just talked about a purchase you're wanting to make or a big sale you just had. we want it to be a safe place for pickers, thrifters, and resellers. a place where you can ask "what is this?" and get a good answer. a place where like-minded people who like vintage and reselling can gather and have fun!

List Perfectly Group
This group is a collaborative, safe, and special forum for the members of List Perfectly and the selling community at large.