Started by two female founders, Clara Albornoz and Amanda Morse, who are sellers themselves, List Perfectly's mission is to help you work smarter, not harder, and promote sustainability by replacing retail with resale!
Let's look at some of the key differentiators that make List Perfectly different.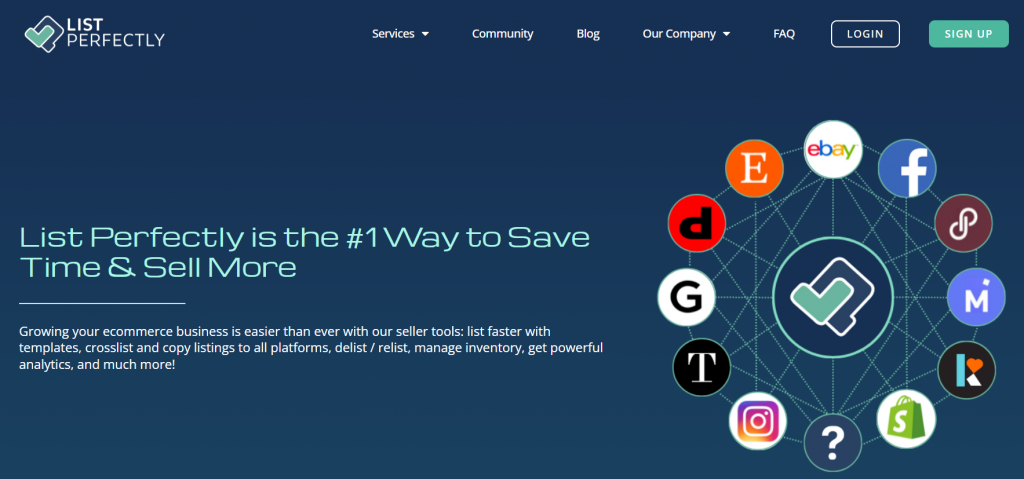 List Perfectly includes everything for $0 extra
List Perfectly gives you an unlimited number of templates, crossposts, products, listings, delist / relists, listing updates, and mark listings SOLD with every plan.
Create unlimited templates to list even faster with List Perfectly.
Crosspost and copy unlimited listings to every platform with List Perfectly.
Import and add unlimited products to your List Perfectly Catalog dashboard.
Delist / relist unlimited listings to refresh your profiles and SEO with List Perfectly.
Edit listings that have already been crossposted as many times as you need with the Update button.
Mark SOLD and remove sold listings to support best seller practices with List Perfectly.
List Perfectly is compliant with all marketplace terms
Publishing listings automatically directly violates terms and puts your account at risk.
List Perfectly opens new windows with your listing details copied and filled out for you, and YOU click to publish.
List Perfectly helps protect your account and allows you to review everything to perfection!
List Perfectly supports more marketplaces and platforms
List Perfectly offers 11 channels to crosspost listings to and from.
The List Perfectly Simple Plan includes all 9 marketplaces, Business and Pro gets an additional 2 platforms: Shopify and Instagram (11 total).
List Perfectly frequently adds new channels.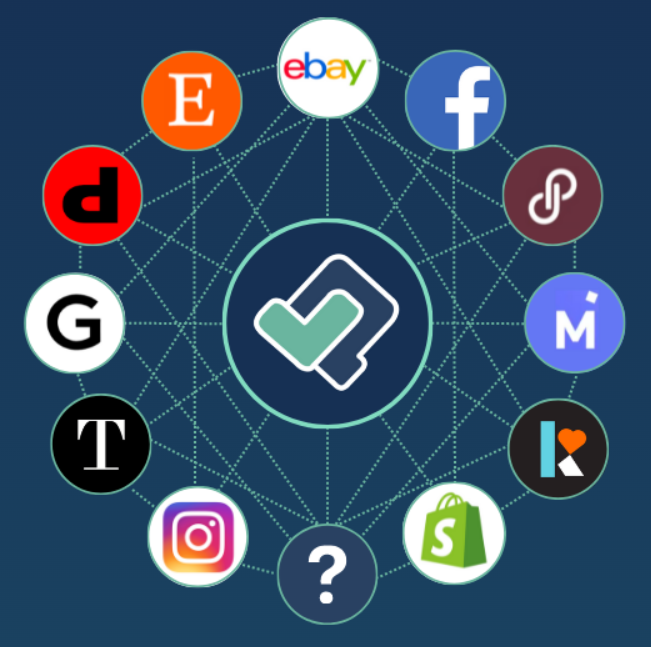 With List Perfectly delisting and relisting is a breeze with all plans
Refresh stale listings individually or in bulk (Business and Pro) with List Perfectly.
Using List Perfectly, you are in control of the delist/relist process. You may delist at any time without being required to relist it right away. To delist, simply click our "End Listings" button. To relist, simply repeat the crossposting process.
When you relist, the platform assigns a new Item Number to your listing. List Perfectly will update the new Item Number in your List Perfectly Catalog.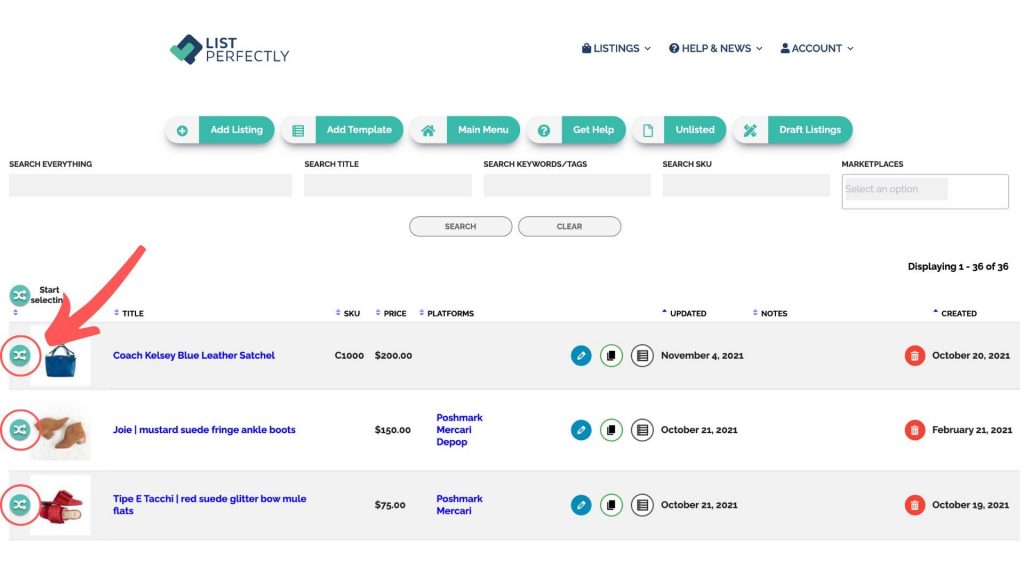 With List Perfectly you can crosspost directly from marketplace to marketplace with all plans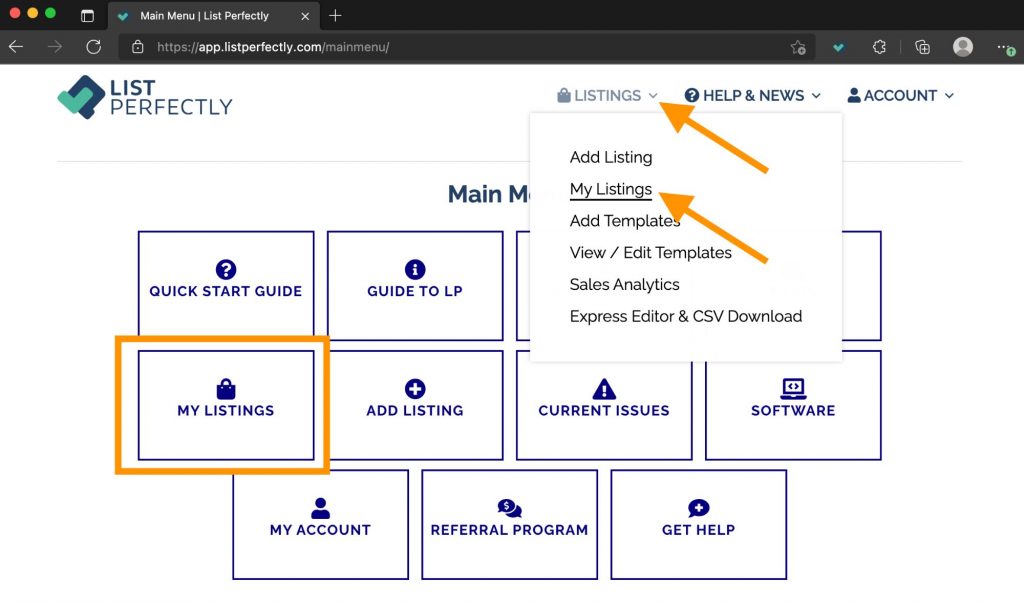 List Perfectly allows multi-account crossposting with all plans
Have multiple accounts on the same marketplace? Two eBay stores? Three Poshmark closets?
Crosspost between your accounts on the same marketplace or different platforms.
List Perfectly helps keep you safe from "item not as described" disputes on all plans
Marketplaces require that a human reviews and publishes listings.
When you crosspost with List Perfectly, a new tab for each channel opens with the listing details copied for you to review before you publish.
List Perfectly helps you to avoid "item not as described" issues and bad reviews because you have complete control of the process.
List Perfectly offers unlimited reusable templates for $0 extra on all plans
Add unlimited templates to List Perfectly list even faster, so you never have to type the same information over and over again.
List Perfectly Templates are fully customizable to fit your listing needs. Add templates for anything and everything from an "Electronics Template" to a brand-centric template like a "Adidas Template" to anything else you need.
Add, edit, and manage your List Perfectly templates from any device and browser.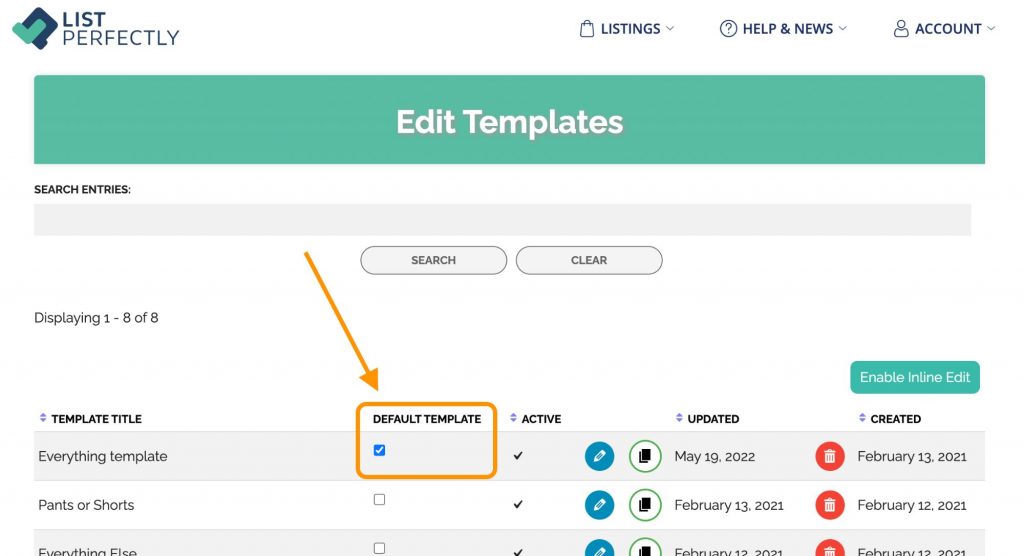 List Perfectly offers unlimited image hosting, up to 30 per listing for $0 extra on all plans
You can host up to 30 high-resolution images per listing in your List Perfectly Catalog.
When you crosspost from List Perfectly to marketplaces, your images are copied in the exact size required by each marketplace (all plans). List Perfectly will also automatically resize your images to square without cropping them.
If you pause your subscription, List Perfectly will still host your images at no added cost.

List Perfectly offers suggested titles and keywords with the Pro Plan
List Perfectly generates suggested titles and keywords based on data you enter.
In List Perfectly, titles are optimized for SEO and buyer searches.
Keywords will be automatically converted (ex: to hashtags or tags) to fit any platforms' requirements.

List Perfectly offers unlimited analytics and CSV downloads for $0 extra with the Business and Pro plans
Unlimited analytics and CSV downloads for all listings added or imported to your List Perfectly Catalog.
Analytics measure essential data such as your COGs, profits, losses, top performing platforms, and more.
List Perfectly's unlimited CSV downloads include links to images so you never have to manually upload them!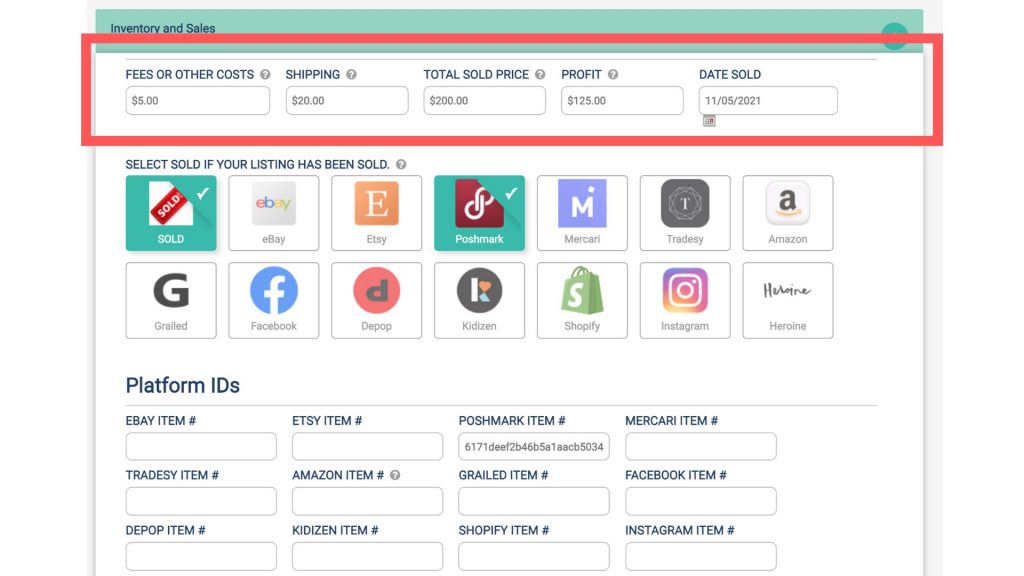 List Perfectly offers filters to manage your inventory with all plans
Your List Perfectly Catalog has advanced filters (platforms, SOLD, not SOLD, etc.) and search (search all, or by keyword, title, SKU, etc.) so you can quickly find the products you're looking for.
List Perfectly is the only ecommerce solution that allows you to combine multiple filters when you search your List Perfectly Catalog. For example, you can combine "SOLD on Ebay" and "Poshmark" to see if there's any listings you need to delist. You can then narrow down the results even more by searching by keyword, title, and SKU.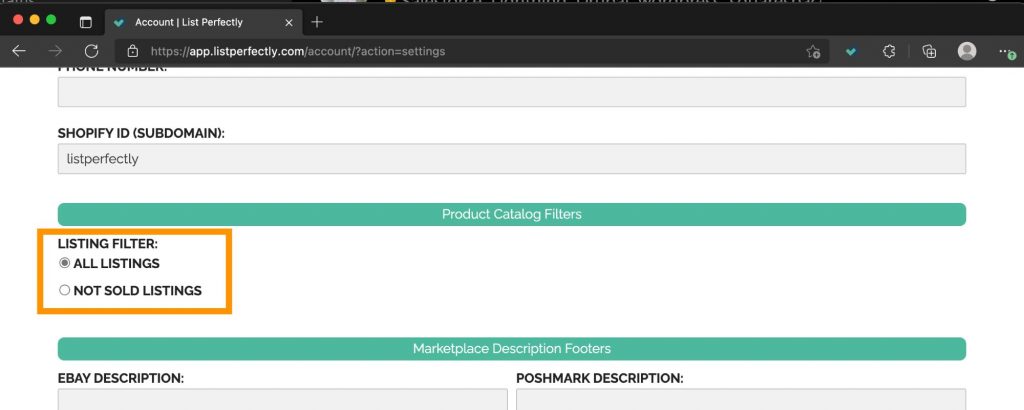 List Perfectly offers 24/7 customer service and a helpful and supportive community
List Perfectly has 24/7 service via our self-help wizard or skip to contact our dedicated team.
List Perfectly offers comprehensive resources for the community including The Seller Community Podcast, The Seller Community Blog, a growing Facebook Group, Instagram LIVE interviews with top sellers, YouTube panels with List Perfectly executives and lots more!
List Perfectly team members are resellers themselves and understand the needs of the community as their top priority.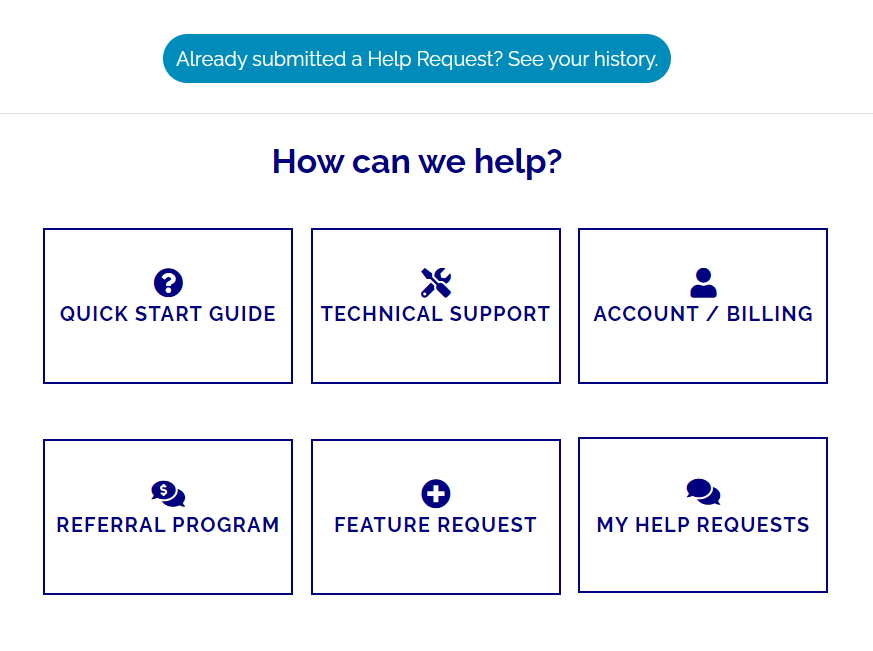 List Perfectly offers customizable extension settings to match your business goals
List Perfectly extension settings allow you flexibility to work the way you want.
List Perfectly settings allow you to use time saving features like crossposting into an open duplicated listing tab on a marketplace.
Leave edit tabs open so you can quickly revise old stale listings with new, updated information.
Show/hide copy buttons and copied status on marketplaces.
Turn on/off Word Alert, a feature designed to protect your listings from using words that are banned by marketplaces.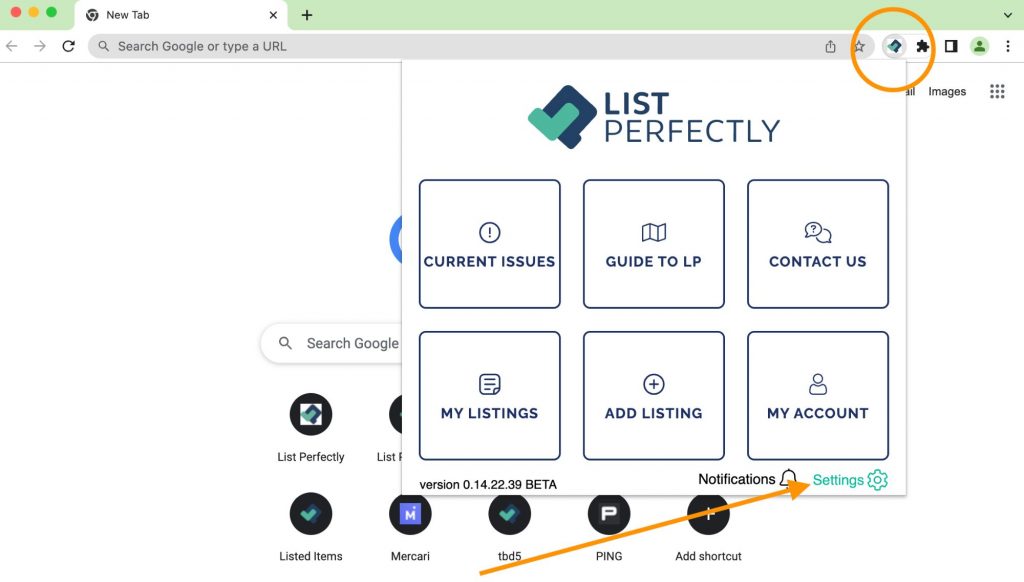 List Perfectly offers professionally formatted listings for optimized SEO with the Pro Plan
When you add or import products to your List Perfectly Catalog, you answer questions and List Perfectly does the formatting for you.
List Perfectly organizes and compiles information to create a perfectly formatted and SEO optimized listing.
List Perfectly allows you to add customer footers and information to your listings with the Pro Plan
The "My Account –> Settings" page on List Perfectly exclusively offers Pro users the option to add Custom Footers for each marketplace.
List Perfectly Custom Footers are a great place to share specific info with your buyers such as return policies, shipping policies, your social media, and more.
Your Custom Footers will be automatically added to the bottom of your listing descriptions when you crosspost to marketplaces.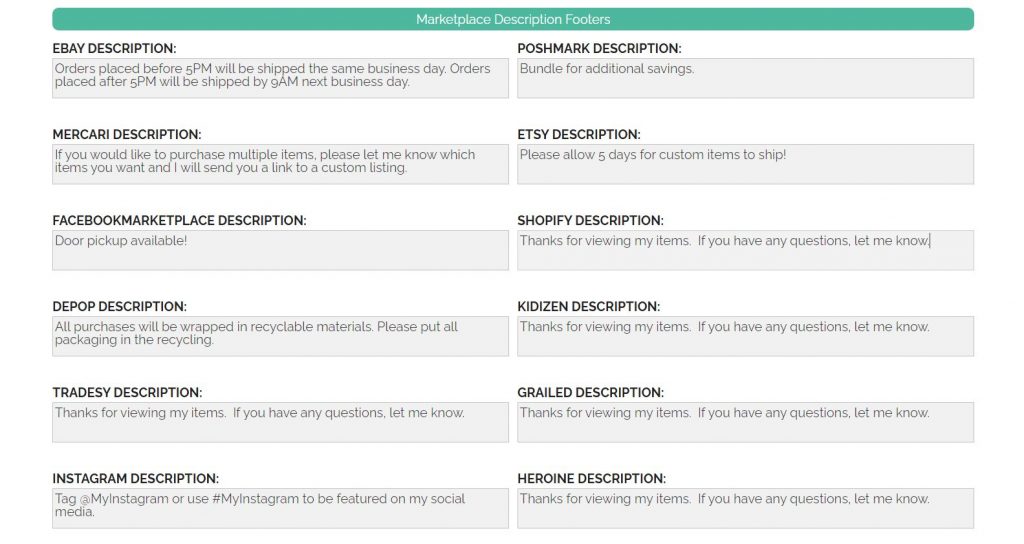 List Perfectly offers the ability to edit your catalog in bulk to quickly make updates with the Business and Pro plans
List Perfectly is the only ecommerce solution that enables "Inline Edit" so you can quickly make changes and add or edit info (expenses, profits, etc.) for sales analytics to the listings in your List Perfectly Catalog.
With List Perfectly, you can Inline Edit listings one at a time or in bulk.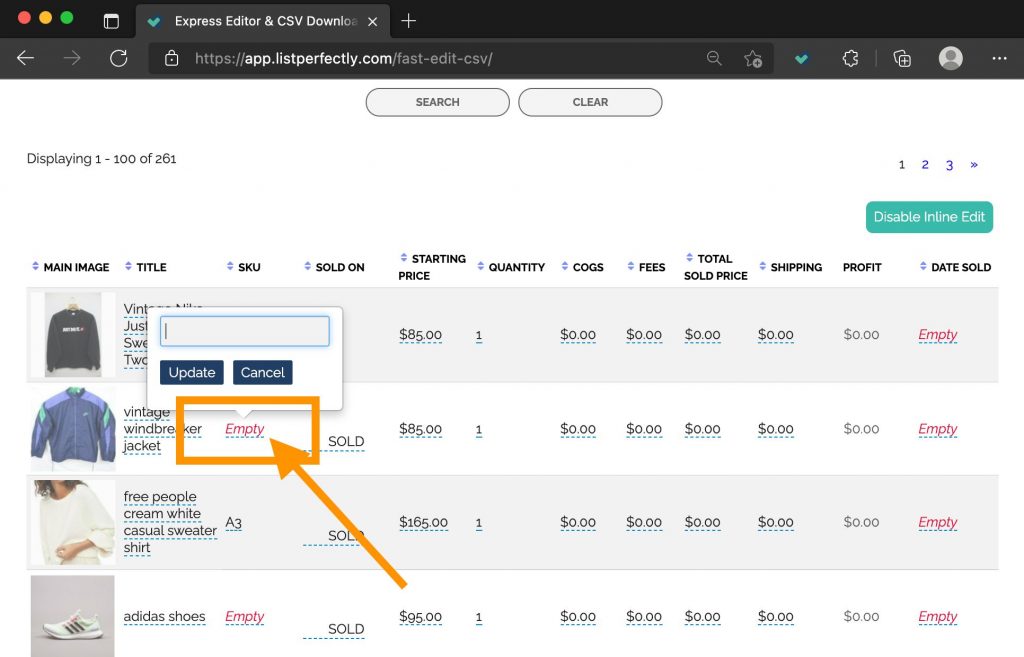 Thanks for looking at what makes List Perfectly different! If you need information on plans and pricing, you can look at our Plans and Pricing page.
Not sure which plan works for you? You can use our handy Plan Advisor!