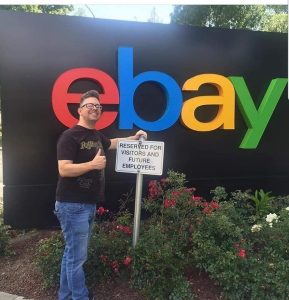 Online selling isn't for everyone. I know a lot of people who sell online and sell a lot of stuff. But is it for you? Is it for me? It took me a while to get there. I mean, I'd BOUGHT online before, hadn't we all? I mean, Amazon, "Hello." Way back in the 90's I avoided eBay because I was scared I'd buy too much cool music stuff. But I bought a lot of books on Amazon. My wife sold clothes on eBay in the late 90s before we were married. I had no idea what she was doing at the time. Oh yeah, I worked at eBay for a while, too.
Working in online marketing and at eBay
I've worked in online marketing for years, starting back at the beginning of ecommerce. Companies even back in the early days of the web debated whether or not they should be online. Should they sell online? HOW would they sell online?
Over the years I worked in online content, online marketing, instructional design, online community, social media, and some other online content-related gigs. Online content has been the constant in my more than twenty years of work experience.
Eventually, I started working as a contractor at eBay. Before I got hired, I didn't even know eBay was still around. I started on the electronics team, working mostly with big corporate sellers. I had little idea of the actual "seller community," online or offline. About 6 months in, there was a full-time opening on the eBay Community team. They needed someone with online community experience and someone who knew HTML. I had online community experience, and I knew HTML! But, I still hadn't sold online. It was frankly scary to me.
Becoming eBay and my first sale
After I became an eBay full-time employee, I was sent to an eBay new employee seminar, "Becoming eBay." This was basically an immersive eBay onboarding experience. Lots of deep dives, speakers, execs, and workshops.

One of the workshops was a selling workshop. We literally in the span of an hour had to list an item live. We would donate the proceeds to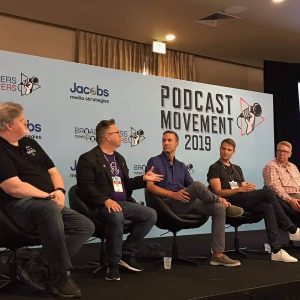 charity but had to photograph and list the item, and when it sold, ship it. We were each given a small LEGO item to list. Some people didn't even have eBay accounts or PayPal accounts set up. So we went through all of that. I listed the item with some help from my fellow eBayers.

SOME of the people in the room sold their LEGOs right away. Mine took about a week. But I listed it, sold it, and shipped it. It was scary, especially the shipping part. I wasn't sure selling online was for me, even after more than four years at eBay.
Seller events and the seller community
At eBay, I was on the Seller Community team, which was part of the wider Seller Engagement team. Our job was to engage and advocate internally and externally for sellers. Part of that job included going to events. My first big event and exposure face-to-face with the seller community was in Kansas City, at a Reseller Family Live 2018 event. There were a few hundred sellers there, including some big names like Ralli Roots, Wades Venture, The Hustlebee, Hustlerhacks, and more. Here I really saw the power and connection of the seller community and learned how they valued honesty and authenticity.
Over my tenure with eBay I attended multiple eBay events, seller events, eBay Opens, eBay Meetups, eBay UpFronts, eBay Retail Revivals, ecommerce industry events, video game conferences, podcast conferences, and more. I traveled one to two weeks a month for about four years, across the country and back. I learned the power of the seller community, how many great sellers there are, and the stories of many great sellers. I now know many sellers I consider friends, especially my buddy Liz O'Kane, coloradoreworn.
Meeting and learning from Liz O'Kane
I initially met Liz O'Kane at eBay Open 2019 in the Seller Community booth. A couple of nights later after the eBay Open closing party, we chatted and Liz expressed interest in starting a seller meetup in Colorado Springs, Colorado. A few weeks later, eBay sent me out to help Liz, and to document some of the things she and a couple of other sellers do in their daily selling lives. On this trip and another follow-up trip, I spent time with Liz and other sellers documenting, and learning. I've been in Liz's famous basement, and seen her in action, and learned a ton from her!
The eBay for Business podcast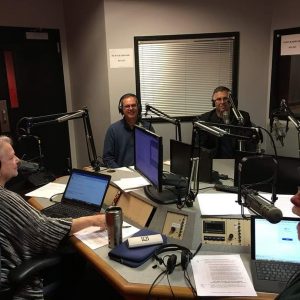 Eventually, eBay and I parted ways. Don't worry, I'll always love eBay. When I was at eBay, I also helped launch and worked on the eBay for Business podcast. Some of that work crossed over into the seller engagement work I did, and some of my travel. I always wanted a bigger role in that podcast.

When I left eBay, I missed working with the seller community. I also received an outpouring from the seller community saying they missed me! Podcasting was exploding at the time and I decided to start a seller podcast for the entire seller community, not just eBay. I went to Liz O'Kane and asked her to co-host and be the expert seller on the podcast. At first, she said, "No, thanks." It took some time, but eventually, Liz agreed to launch a seller community podcast with me.
List Perfectly
When we decided to launch the podcast, Liz was already an active List Perfectly user. The day of, or the day after, we agreed to work together on a podcast, Liz was talking with List Perfectly Co-Founder and Co-CEO Clara Albornoz. Clara loved the idea and asked Liz if we would do the podcast for List Perfectly.
THE Seller Community Podcast from List Perfectly is born!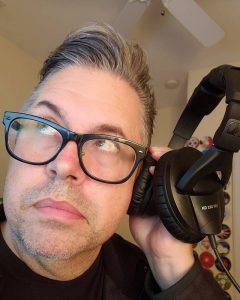 What attracted me to List Perfectly was the community that is an integral part of List Perfectly. List Perfectly is a game-changing ecommerce solution that I would need to write an entirely separate blog to tell you about all the benefits it provides to sellers, but for me, the community aspect is what won me over. Also, besides Liz, another seller I have great respect for, Theresa Cox, was an early List Perfectly user. So, Liz and I agreed to produce weekly episodes of The Seller Community Podcast from List Perfectly. We're now into our second year and started Season 2, and we haven't missed or taken a week off.
Liz has moved on to focus on her coloradoreworn business and Clara and Amanda have joined me as co-hosts.
Oh yeah, I'm not only The Seller Community Podcast Co-Host, I also use and love List Perfectly! It changed my modest selling game.