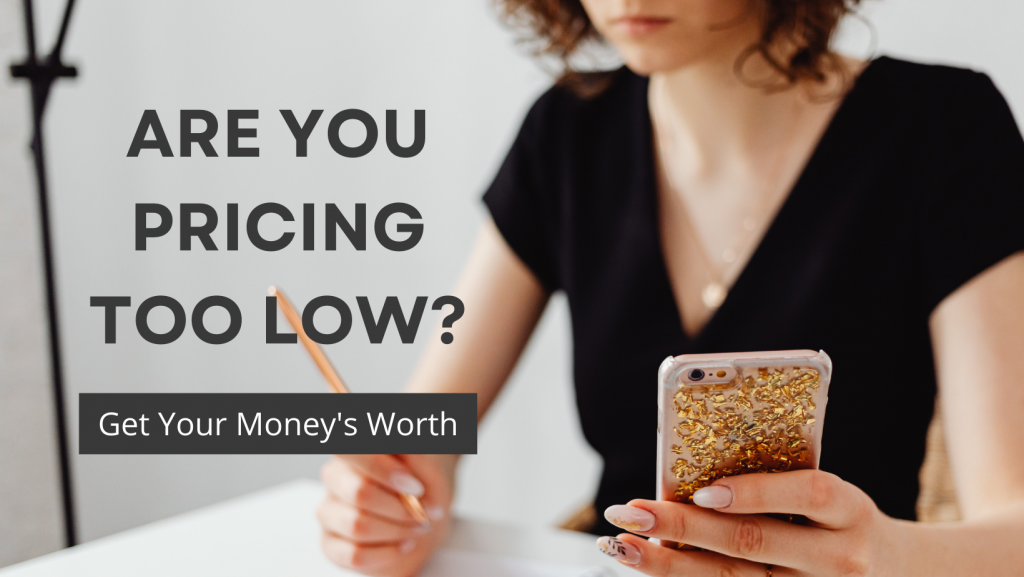 Whether you've been selling for 5 years or 5 minutes, now is a good time to sit down, ask yourself if you're pricing fairly, and do a little research. Pricing fairly doesn't just mean pricing fairly for your customer, it also means pricing fairly for yourself. Your time, effort and knowledge are valuable, and you deserve to get paid for it.
A lot of information goes into accurately pricing your pieces, but don't let fear come into it. When I first started reselling, I was intimidated by the number of sellers and items available on Poshmark. I used to feel like I had to convince people to buy my items, but four years have got me seeing myself and my business differently. I'm not one of the millions vying for the same audience, well, ok, technically I am, but thinking that way doesn't help anyone except lowballers.
You are a supplier
The truth is, you are a supplier. You have products that people want and need at a time when the supply chain is broken. Customers have become used to shopping online and having purchases quickly shipped to their doors. But with a worldwide pandemic and global shipping issues, many companies are having difficulty maintaining the speed that their customers have grown accustomed to. My biggest shipping delay, however, is me. When one of my customers places an order at RebelGirlThrift.com, I don't have to notify a wholesaler in China, I walk into my closet and I can ship it the same or the next day. My biggest shipping delays are caused by my toddler's tantrums and my own laziness.
I certainly do have delays, but they don't hold a package up for months. In today's market, that has real value. And most customers,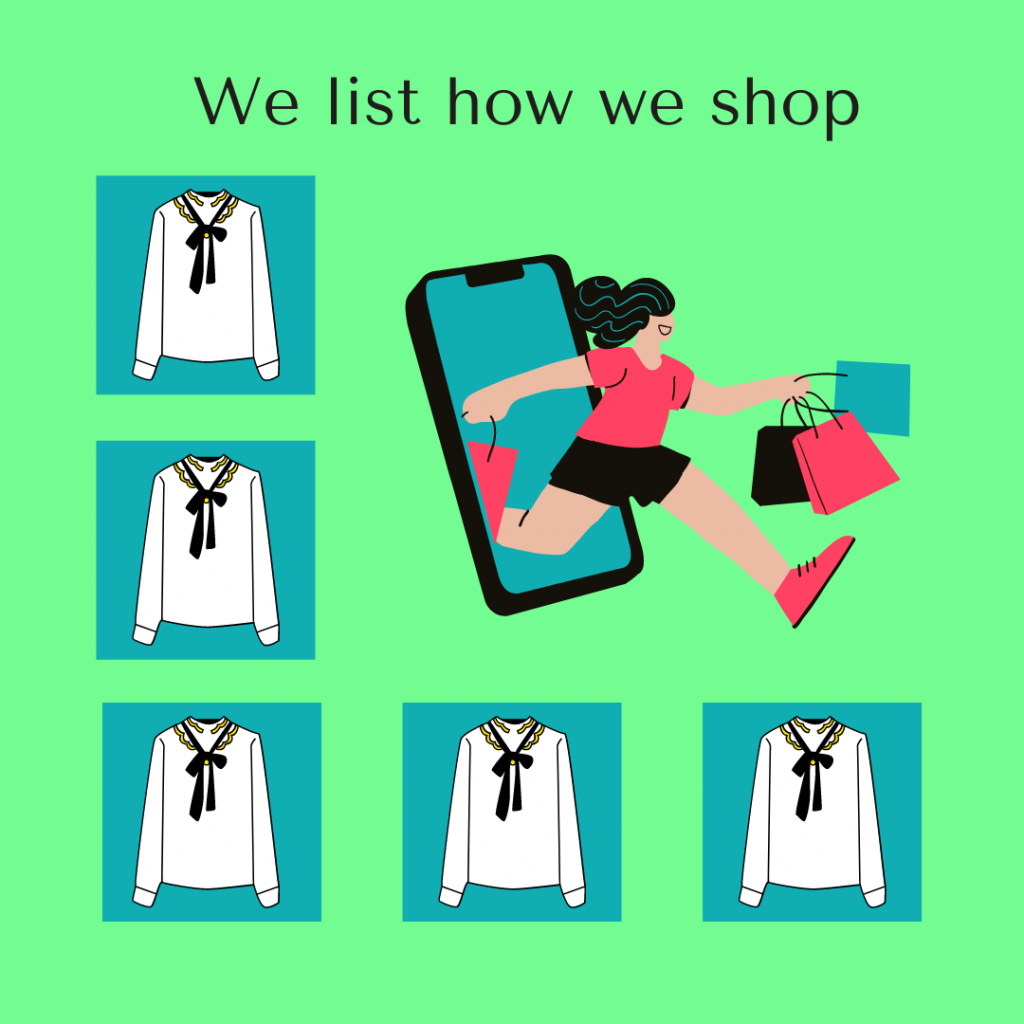 especially those in their thirties and below, are happy to support small businesses rather than huge, polluting corporations. They see shopping from us little guys as a win-win.
Your products have real value
I'm telling you all of this because I want you to understand that you and your products have real value. You don't need to keep your prices low so that things keep selling. Last year I took my own advice and started raising my prices. My sales didn't slow down, they actually increased! That said, I know that e-commerce can be a very competitive place.
If you type in "red maxi dress" thousands of garments in your size will pop up ranging in price from $3 to $3,000. It can be tempting to think that the way to make the fastest sale is by offering the lowest price, but don't sell yourself short.
Don't race to the bottom
Amanda and Clara, the Co-Founders of List Perfectly, call it racing to the bottom, and that's exactly what it is. Too many resellers research similar listings and try to be the lowest price, thinking that will give them the quickest sale. It might, but it also might have the opposite effect. If an item is priced too low, buyers get wary. They wonder why it is so low. What's wrong with it? Are they hiding a flaw? Is it fake?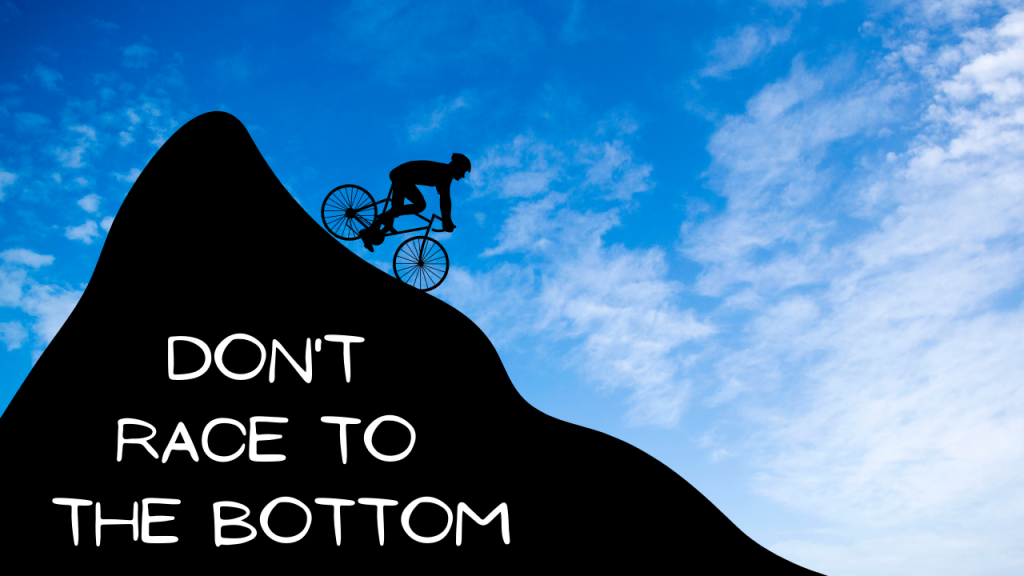 A low price can also cause your buyers to view your item in a negative light. Pricing too low makes them feel like the item is low quality, it's all about perceived value. It can also cause a ripple effect in the entire resale market. Too many people trying to have the lowest-priced Coach handbag can drive down the profits for everyone.
Resellers are savvy when it comes to shopping
Resellers are a very savvy bunch when it comes to shopping. You and I probably know exactly what we're looking for and check multiple marketplaces looking for the highest quality at the lowest price. But you don't have to list the way you shop, remember that the average person doesn't have the knowledge that you have.
Very few buyers are on Poshmark, Mercari, eBay, Depop, Facebook Marketplace, and Tradesy. That's just us babe! Most people open the one app they use, see something cute and buy it. Sometimes they're not even looking for something specific, they are just scrolling through Facebook and a Marketplace ad catches their eye, they click, and they buy. For most people, the buying process is that simple. To make more sales, you don't have to drop your prices, just do what you can to maximize your SEO and draw a buyer in. Improve your photographs, remove distracting backgrounds, write the best descriptions possible, and include measurements. I also suggest doing everything you can to turn a one-time buyer into a repeat customer.
Buyers are aware
Buyers are aware that platforms like Poshmark operate a lot like thrift stores, they have what they have and that's it. If they don't buy the item right then, it might be gone in 5 minutes when they check back. That's why Poshmark sends a notification to likers when someone makes an offer on a listing they've liked. That FOMO feeling can cause someone on the fence to commit and purchase. You can also capitalize on that feeling when you send offers.
Personally, I used to just send offers and let my discount do the talking, but Theresa Cox recently shared her offer strategy on List Perfectly's YouTube channel, and, yeah, I'm stealing it.
When ClubRed97 sends an offer to watchers on eBay, she includes a message alerting her buyer to the fact that every watcher is receiving the same offer and a reminder that for the 48 hours the offer is active, the item can still be purchased at full price by any buyer. That lets her customers know they can get a deal but reminds them that everyone else can too. It's a subtle push that can result in more sales.
The next time you list an item, remember that it is worth top dollar. You deserve to get paid for your hard work, and there's no problem letting your buyer know that.