Est reading time 4 minutes
A few years ago, before I started reselling, I was watching several YouTubers and just trying to gain knowledge about reselling. One of those YouTube channels I was a huge fan of (and still am) was one with Lonnie and Candice (back then, they were known as Garage Flips), known as Shed Flips.
Hooked on Commonwealth Picker
They had recommended another YouTuber, so I gave that channel a try. This gentleman's name is Kevin and his channel is called Commonwealth Picker. I was instantly hooked.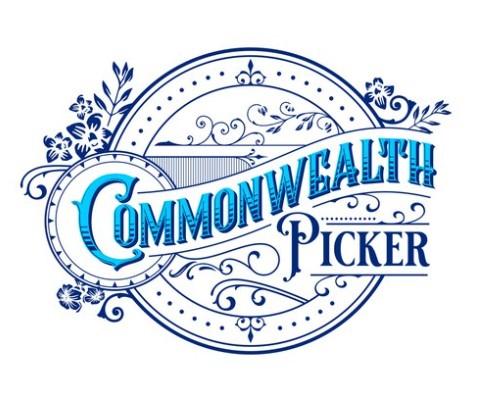 At the time, he was working full-time as a teacher and a coach and reselling part-time. I related all too well, as I was working full-time at a job I'd been at for 20 years and was moving towards reselling part-time.
One of the things that really struck me about Kevin was how down-to-earth he was. He was open and transparent and even brought his wife (Blue Ridge Mama) and kids into his videos. Also at this time, his kids had their own eBay store and would sell items there to raise money for their favorite charities. They even sponsored other kids in other countries who desperately needed help. He was teaching his kids responsibility, how to handle money, and also how to give. It took no time at all for me to become a huge fan of Kevin, Blue Ridge Mama, their kids, and all of their sweet pets.
The Commonwealth Cabin
Eventually, Kevin quit his full-time job to pursue reselling, and soon after, he expanded out of his basement (the "cave") and built a shed to operate out of. The shed, called the Commonwealth Cabin, was fantastic and it was so awesome to watch it take shape.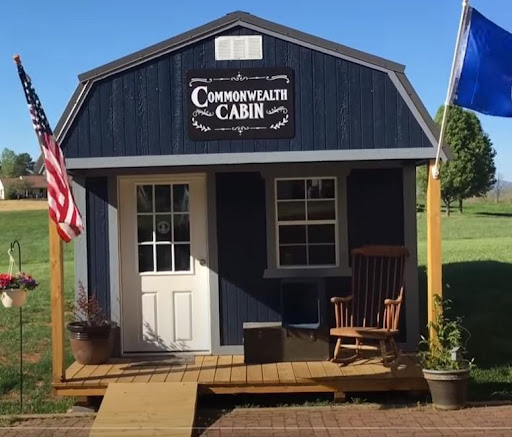 Something that was really exciting was Kevin asked for license plate donations for the Commonwealth Cabin. He wanted to decorate with them but also use them for his inventory system. His goal was to attach license plates to his bins and that is how he organized his inventory. I thought that was pretty clever.
Even more exciting for me was I sent him a license plate and he put it on one of his bins. It's still there to this day. It was so fun when he received it and gave me a shout-out in one of his videos. Soon after, I saw it in one of his inventory bins. Indeed, I was fangirling.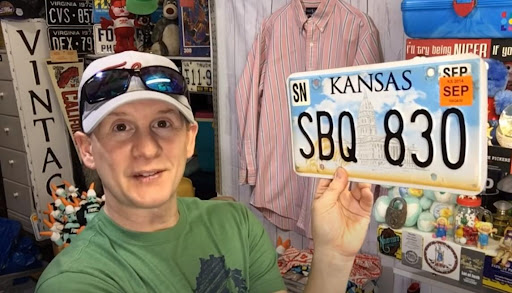 It was mind-blowing to watch Kevin's family grow the reselling business and the momentum was especially unstoppable after he quit his full-time job. It was encouraging, motivating and helped build my confidence about going full-time.
I watched his channel and continued to learn more and more. I eventually quit my full-time job as well to pursue full-time reselling. It was inspiring to watch the Commonwealth business grow and flourish, especially since I, too, had gone full-time.
Enter the Eneman
When Kevin was still selling part-time, he came across the opportunity to buy several cases of Eneman plush dolls. It was one of those chance buy-outs and no one could have known what this purchase would turn into. It became his mascot! The purchase he made involving these little plushies ended up being one of the best marketing and branding endeavors I have ever witnessed. It was amazing how quickly the momentum picked up with these little plush guys and to this day, I don't think this momentum has ever stopped.
Being a fan of the Commonwealth Clan, I HAD to have one of these little Eneman cuties. To top it all off, two of Kevin's and Blue Ridge Mama's awesome kids signed the card that came with my Eneman. What an honor! This little guy has been at my shipping station for a few years now, always there to inspire me and remind me of "the early days."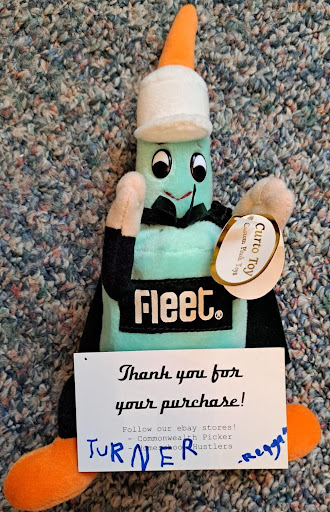 Thank you Commonwealth Picker and family!
I just wanted to share this story to remind everyone not to forget the early days, not to forget how it all started and always keep the things that inspire you close to your heart.
A HUGE thank you goes out to Kevin, Blue Ridge Mama, and their whole family for inspiring me, teaching me, motivating me, and warming my heart.