I am not proud to say this, but I have thrown away my share of used empty moving boxes over the years. As soon as I was done unpacking, out to the trash my broken-down boxes went. But this was before I became aware of what I could sell on Facebook Marketplace.
Discovering Facebook Marketplace
After my move in 2019, I relied on Facebook Marketplace a lot to find outdoor patio furniture and items for my future stepdaughter's bedroom.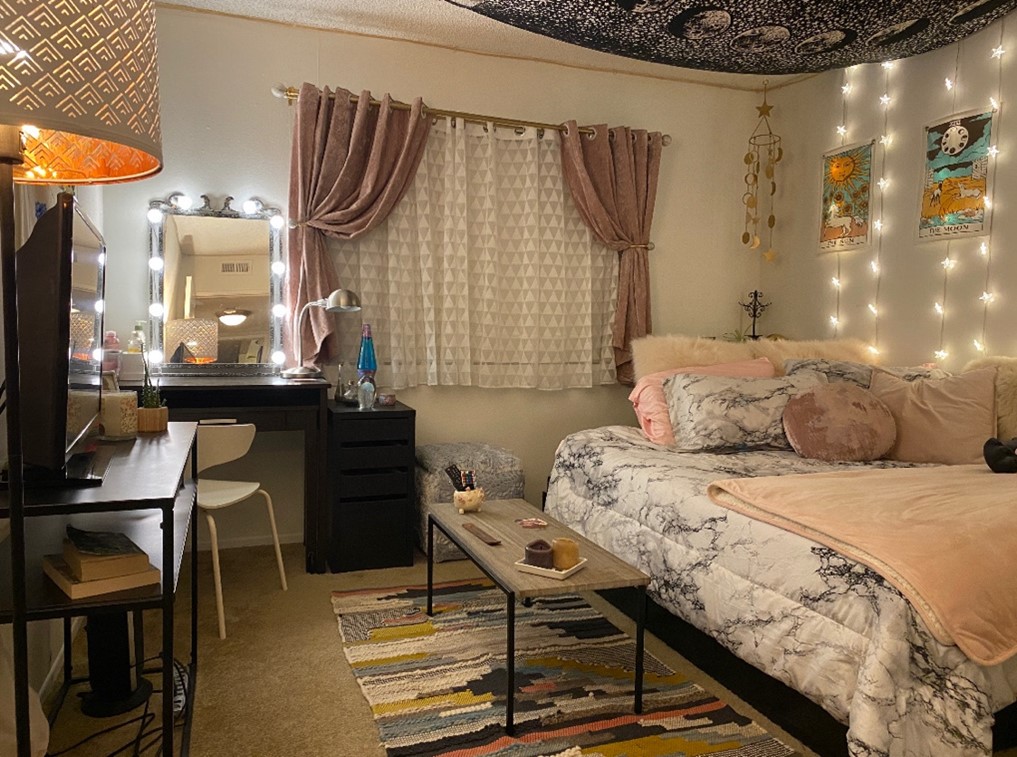 My favorite finds to furnish a teenage girl's room on a budget were a granite coffee table for $20, a West Elm chair for her vanity for $20, a $10 lamp, and a portable DeLonghi air conditioner for $150. But yet, never once did I think about selling the combined share of empty broken down The Home Depot boxes that my boyfriend and I had used for our move. I was a second-hand buyer, not seller, back in those days.
Two years later in early 2021, my now-husband and I bought a house, and this time I relied on Facebook Marketplace to sell the household appliances we now had two sets of and the furniture we no longer needed. Yet still, the thought of selling our barely used moving boxes never crossed my mind, and trust me, we had plenty of good boxes!
I can sell what?
It was a few months later when I started working at List Perfectly that I fully became immersed in the reseller community and learned about the not-so-obvious items you can resell. Finding out I could sell my empty Apple product boxes, my husband's old electronics and remotes, and even broken plates, has changed how I look at everything in my house. I haven't sold a broken plate of my own yet, but at least I know this is an option.

Who knew that discovering Apple boxes are a hot commodity on marketplaces like eBay, Mercari and Poshmark could end up making Christmas 2021 extra special at my house? I had bought my stepdaughter a 2017 MacBook Air laptop that I found on Facebook Marketplace for $350, which I felt was a great deal because it also had MS Office installed. So, with the extra money I felt I had "saved", I decided to buy an empty MacBook Air box that I found on eBay for $25.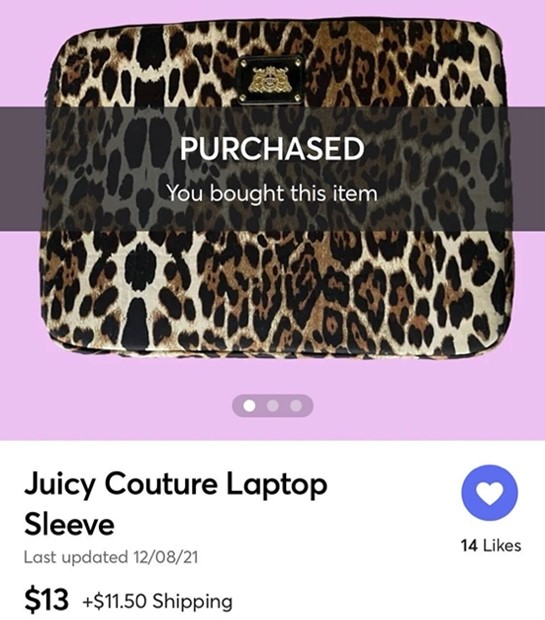 There were other options for less, but I decided on this one because it was for the exact same model and came with the original owner's manual and some accessories. By the time the gift was wrapped, it looked like a brand new. My stepdaughter was able to enjoy the whole "Apple packaging" experience. She didn't realize it was an older MacBook Air until I told her, but that didn't matter, she was already in love with her surprise gift. Finding a Juicy Couture laptop sleeve on Mercari was the cherry on top! She may have liked that more than the computer itself!
Repurposing sales help both the seller and the buyer
People will buy empty product boxes typically for one of two reasons. The first being so that they can sell secondhand items at a higher price since the "original" packaging is included. Seeing a used item described as "like new with box" sounds so much nicer and desirable.
The second reason is for people like me, those who want to gift a used item but want it to feel brand new. Now that we know there is value in the box that I bought to put my stepdaughter's laptop in, we will sell it at the next holiday season for some Christmas cash and then the box can be repurposed again for someone else's own needs.
Fast forward to this spring
A couple months ago back in April, we had new flooring installed in all rooms except our bedrooms. It was basically like moving again after only living in our new house for a year. We had to pack up everything in our living and dining room and store them away until the floors were done. We bought around 30 boxes from The Home Depot in order to get this job done.
This time though, I knew better than to trash all those boxes!
It's a Win-Win kind of sale
Once we were done unpacking and getting settled back in, I listed a bundle of 25 clean, barely used moving boxes on Facebook Marketplace for $10.00. I probably could have broken them down into 2 bundles or raised my price, but I was just happy to get rid of them and know that they were not going to waste when they were still good as new and could be very helpful to someone who really needed boxes. I had so many offers! Immediately! Needless to say, they were off my hands very quickly!
Later, after talking to a reseller and sharing my story about how I sold my used boxes, she told me that my boxes would be sellable to resellers as well, and not just people who are moving. I hadn't thought about how pricey it can get for sellers when they have larger items to pack and ship. Paying full price for boxes that size could really cut into the profit margins of their sales.
So, the next time you get a popular electronic device or move to a new place, what will you be doing with your empty boxes?