In-person meetups are back!
I was honored to be a speaker in Denver at the first in-person event they've had since COVID. It was also the first in-person event that eBay participated in since then. Brian Burke, the Senior Manager, Seller Advocacy & Engagement at eBay Headquarters in San Jose, CA, flew to the Denver Meetup to engage with sellers, answer questions and share some exclusive insights.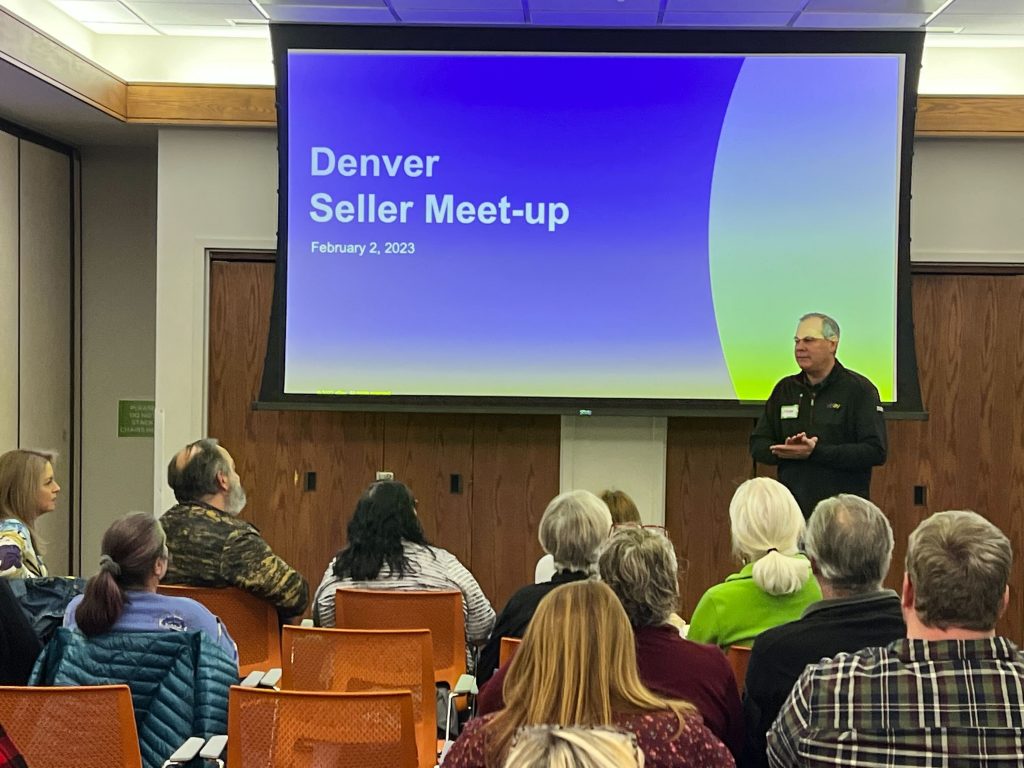 My presentation was about sharing my online selling journey and how I use List Perfectly to grow my eBay business. I also shared how I use eBliss Reseller Solutions as a fulfillment to do the shipping for me. Several List Perfectly users didn't realize you could create a "Custom Marketplace" directly on the List Perfectly platform. I enjoyed seeing their reactions while I was giving a demonstration.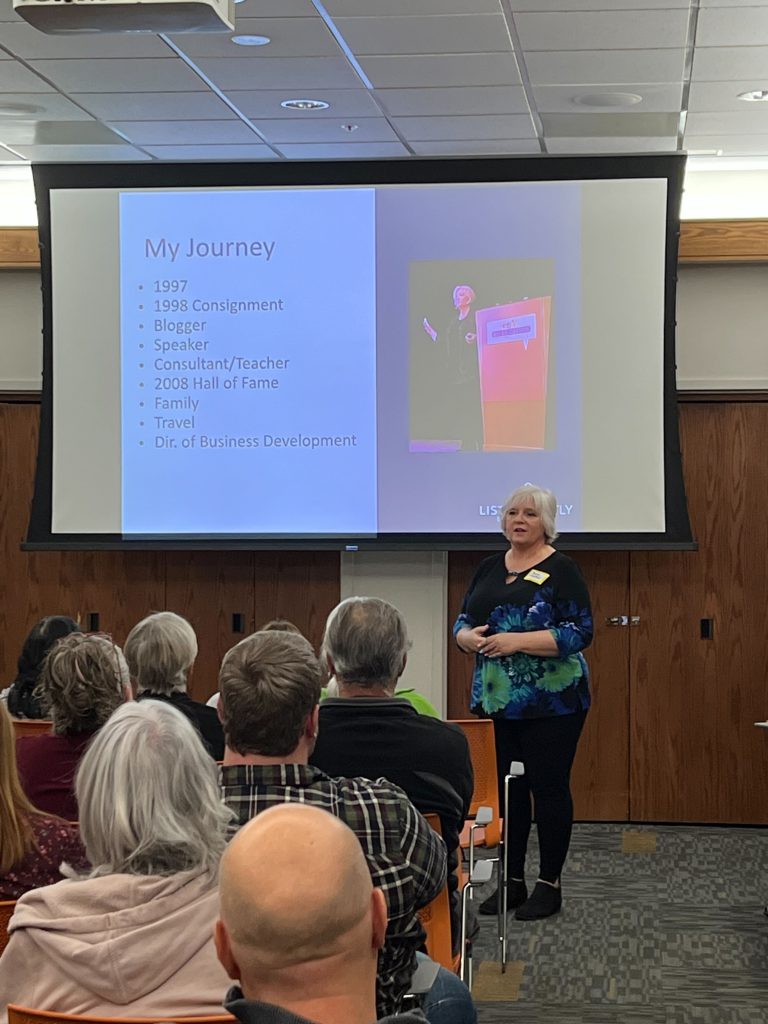 eBliss warehouse tour
Hours before the event, we went on a guided tour of the eBliss warehouse in Englewood, CO. It was informative. I especially enjoyed visiting my inventory they had in tubs waiting for sales and ready to ship. The warehouse was very organized, with a shipping center and all the supplies they needed to ship fast and safe. They continued to show us the process they use for the List Perfectly subscribers. Logging into the site, putting the items they received directly into each person's List Perfectly account.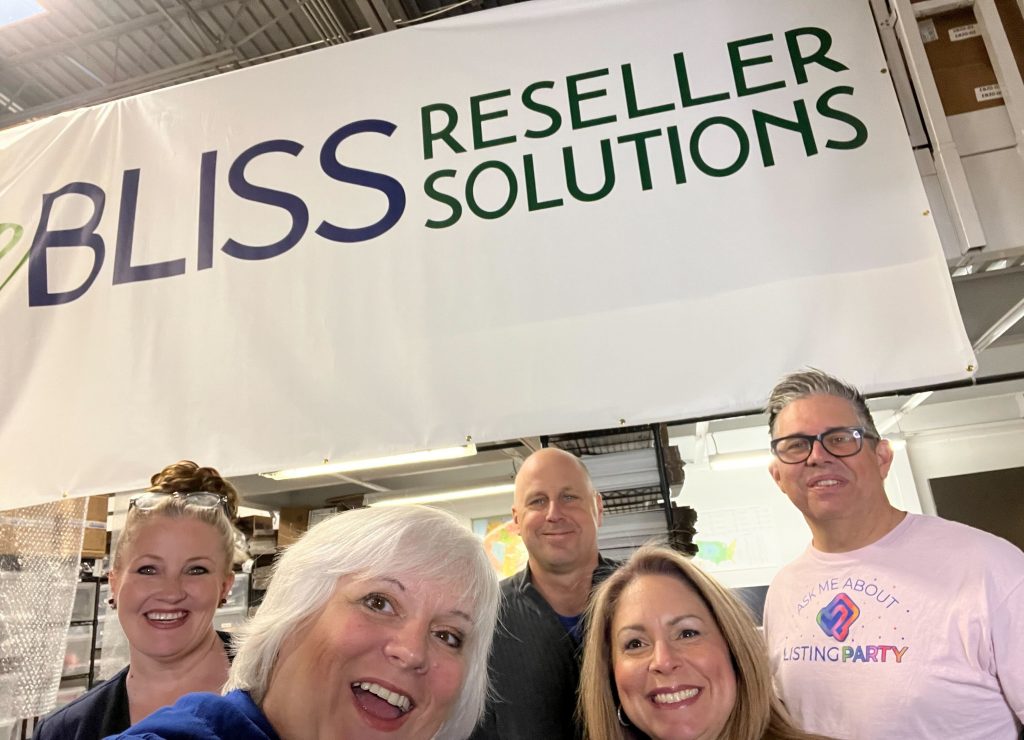 Denver Meetup changes hands
The Denver Meetup has been managed by Laurie and Dave Bilyeu, in addition to running their eBliss business. Dave and Laurie are long-time eBay sellers themselves. This eBay sellers event marked a milestone for them, as they passed the torch after running the meetup for several years. Dave and Laurie have stepped down from leading the meetup; however, they plan to attend as many as possible in the future.
The new organizers of the Denver meetup are three ladies: Sarah Styles, Reagan White and Julie Johnson. You can learn more at: Denver eBay Seller Events, and not only find the Denver meetup, but also seek out an eBay meetup in your community.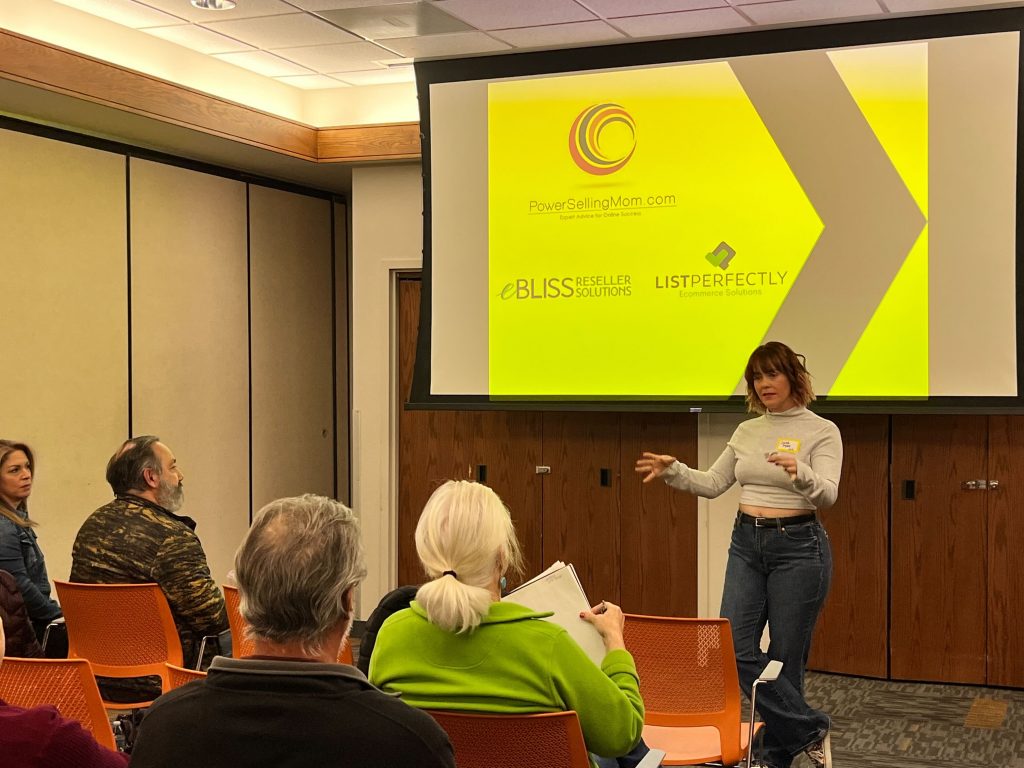 eBay velocity stats
Brian Burke shared such interesting information with us, such as eBay Velocity in the US:
A watch is purchased every 8 seconds

A sneaker is purchased every 4 seconds

A sports trading card is purchased every 1 second

A refurbished product is purchased every 4 seconds
I find data like this so fascinating! I can remember when forklifts used to sell every 30 minutes on eBay. I wonder how they are selling now?
Brian also shared eBay updates with us. Learn more about the fee changes from Josh Gutierrez. He posted an article recently: "2023 eBay Winter Seller Update."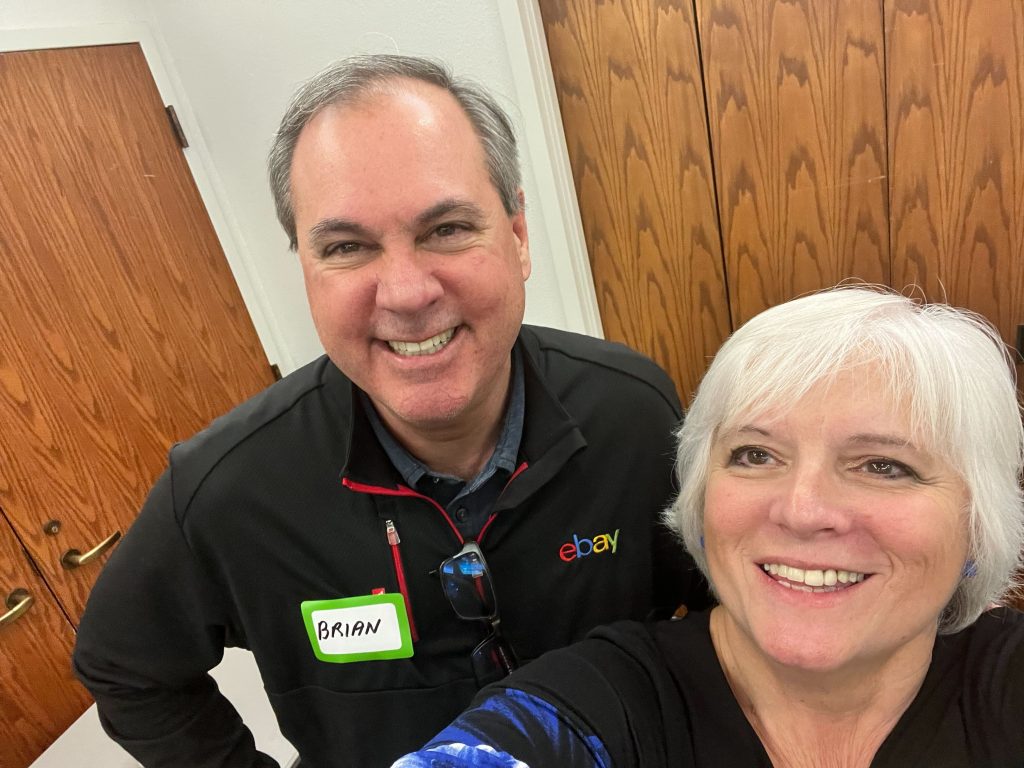 Keep an eye out for seller events!
In summary, fellow resellers host eBay seller events throughout the country. List Perfectly has announced they will be doing their best to attend several events and include a special "Listing Party" event. Check the calendar directly at the List Perfectly Events page.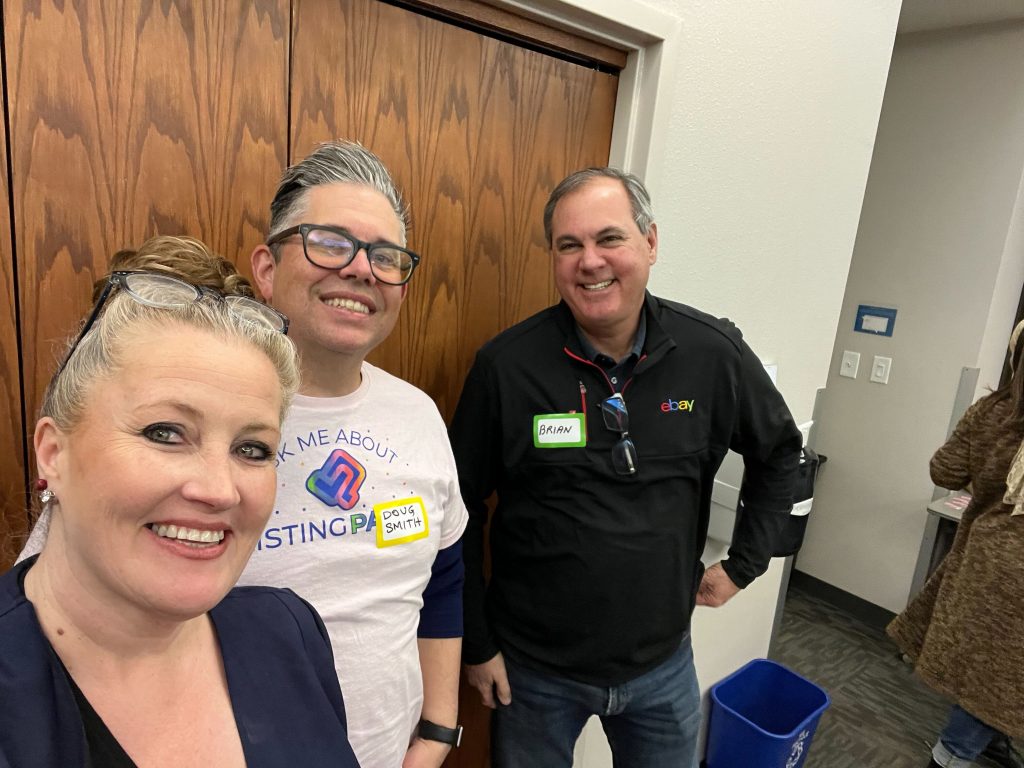 We hope to see YOU at an event soon!