It's eBay Open time again!
We're still in a blend of online and offline events, but once again, eBay Open is back. The last full in-person eBay Open was in Las Vegas in 2019. eBay skipped eBay Open in 2020, did a virtual eBay Open in 2021, and now they are doing a blended event for 2022. All three days are virtual, and the final day will also have in-person events in Los Angeles, Austin, and New York City.

Virtual is here to stay!
I have heard rumors that eBay Open in-person may be fully back next year, but I think virtual options are here to stay. Technology has advanced, and we're all used to video and Zoom calls. We've adapted. So many local meetups kept up with meeting virtually, eBay Open virtual was very interactive in 2021 and current events like BOSS Reseller Remix 2022 are offering virtual options. Some people can't attend or travel as needed, so this virtual evolution is a great option I really think is here to stay and should be here to stay.
Nothing beats the power of in-person events. While virtual is a great option, there's nothing like getting face to face opportunities to network and learn from one another.
eBay has a history of events
I really think eBay is the most connected marketplace to the seller community. eBay has always done seller events and supported them as well. Via sellerevents.ebay.com, eBay will help you start, promote, and grow your own eBay or ecommerce meetup.
eBay has a history of hosting seller events. You'll hear legendary stories of eBay events and roadshows back in the day, where eBay would travel to cities across the nation.
Many of you know me from working at eBay for nearly four years. I was on the seller engagement and seller community teams. My job was to engage with sellers online and offline. I attended many events with eBay, some industry events, many seller events, and three eBay Opens.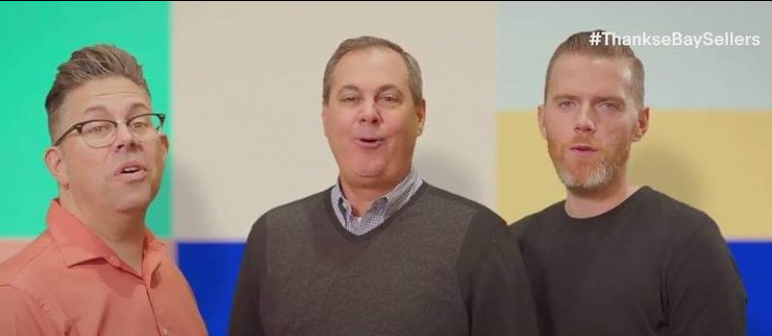 I've done all kinds of seller events
I've attended seller events in seller's houses, in big and small restaurants, in libraries and more. I'd go there solo or with my team and listen to sellers and bring their feedback back to eBay. I'd also answer questions and present on topics like seller resources, seller community, and social media. I've done eBay meetups online, in San Jose, Los Angeles, Colorado, Chicago, up and down the East Coast, and more.
My very first event was an event put on by sellers in Kansas City, Reseller Family 2018. eBay hadn't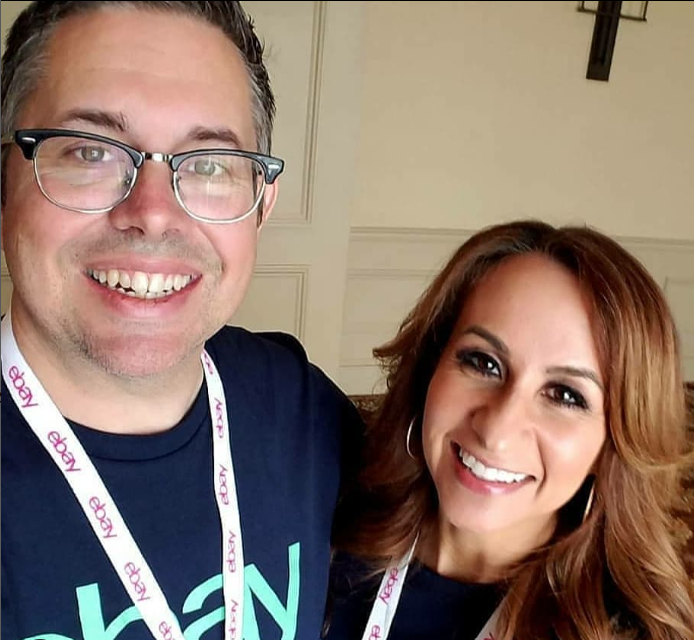 done many seller events for a while, and this was really the first big one at the time. Alan, the eBay Community Manager and I flew across the country with an eBay tablecloth and a box of eBay swag.
We hung out with sellers for 2 or 3 days, talked with them, ate with them, and listened to them. Sellers still reference this event when talking to me. This event really flipped a switch for me. I was hooked on seller events and meeting with sellers, learning their stories and helping them.
I've attended many industry events with eBay, including ecommerce conventions, retail conventions, and even a video game convention or two. At events like these, I'd often be asked to be a host or emcee at the booth, and run games, or do giveaways. I'd still meet with sellers though.
I've even met with sellers at non selling events. One year at Podcast Movement in Orlando, Florida, a podcast convention, I met with multiple sellers who happened to be there. I was on a panel discussing branded podcasts, talking about the eBay for Business podcast and how we incorporated sellers into our podcast.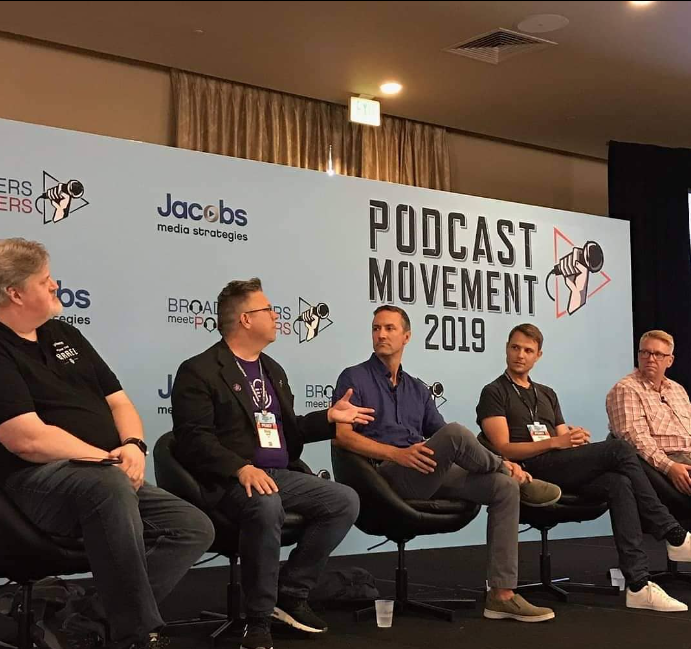 I also worked with eBay on the first Retail Revival in Akron, Ohio, where eBay would partner with the local government and businesses to help those local businesses launch and grow on eBay. I traveled to eBay UpFronts in Miami, New York City, and Los Angeles. These were one-night events that were basically mini eBay Opens.
eBay Opens
The eBay Open events were always the biggest and best of the events. eBay goes all out. Not every eBay employee gets to attend, but I was lucky to be on the seller engagement team, so I was expected to attend.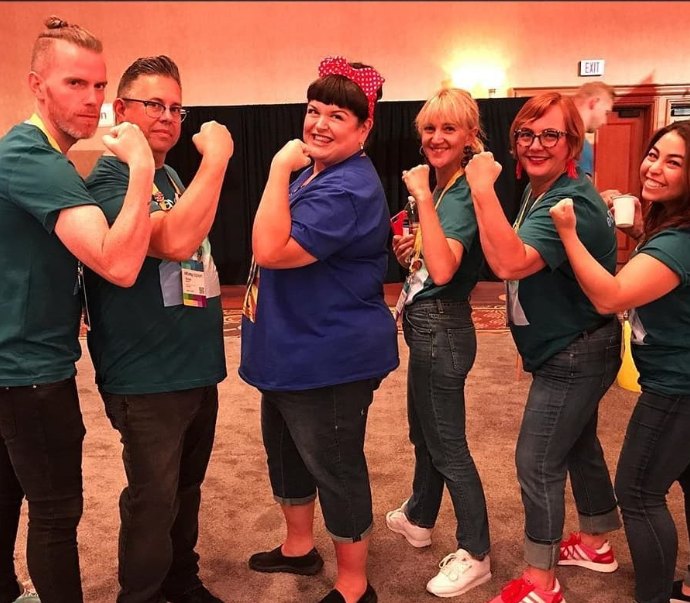 eBay 2017 was my first eBay Open. I was nervous and didn't know many eBay employees and hardly any sellers. My roles were to be available in the eBay Community booth, and to help the eBay social media team manage Twitter during presentations in the main hall. I really enjoyed meeting sellers, and hearing all the stories, and feeling like I was helping them.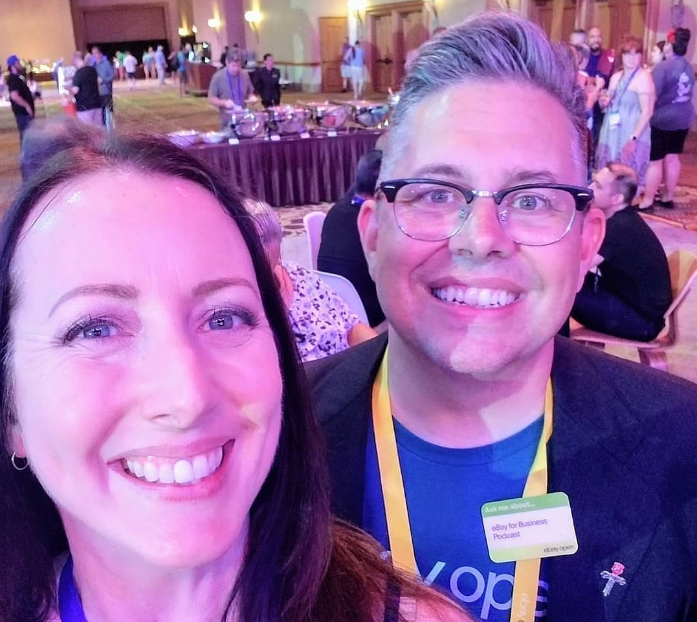 My role increased at eBay Open 2018. I was still there to help with the eBay Community booth, but I also was given a presenter role. Tracey Lee Davis of ZingPop Social Media was giving a presentation on social media for small businesses. I was asked to take part and weigh in from a seller perspective, before the term "social commerce" was popular. Tracey and I were both skeptical at first, but we hit it off right away, and knocked all of our multiple standing room only presentations out of the park. I was told after that our presentations got ALMOST the same level of good feedback as eBay legend Griff's presentations. A tough feat in the eBay world.
I also made a good friend. Tracey and I have done some other stuff together, she was on the eBay for Business podcast multiple times, came back for eBay Open 2019, and was on an early episode of The Seller Community Podcast. When I worked at eBay, I'd travel monthly up to headquarters and Tracey and I would always get together for for social media discussions while I was there.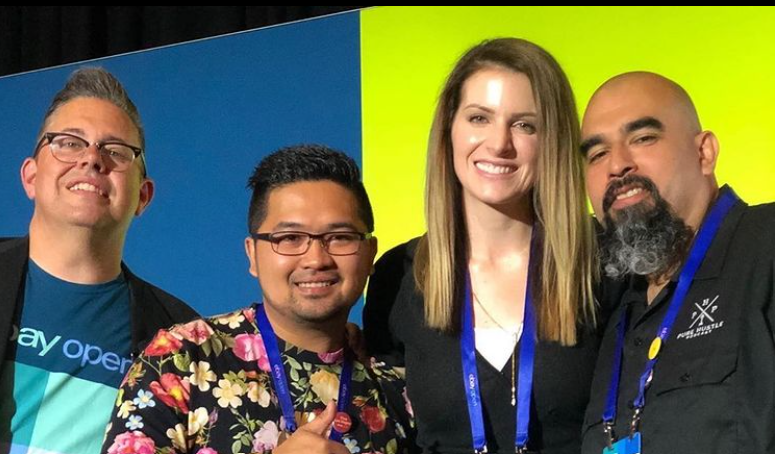 eBay Open 2019 was really a turning point for me. I was asked to present again, this time on my own, but to put a panel together of sellers who were influencers and used social media as part of their business. By this time I had many seller friends, so I reached out to a few of them to be on one of my panels.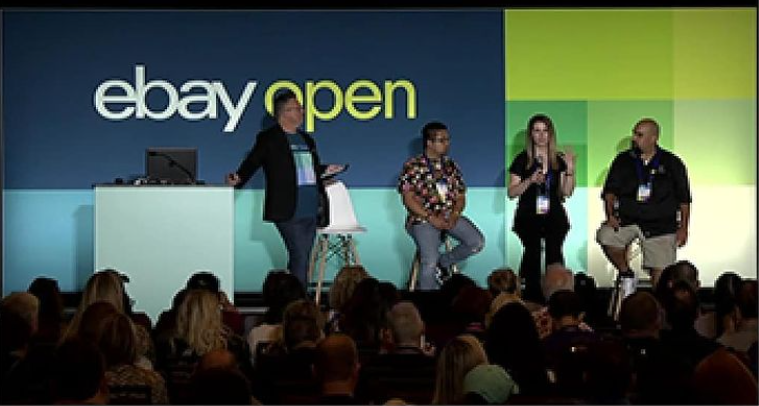 My panelists included Glen Hustler Hacks , Ken the Hustle Bee, the guys from the Pure Hustle Podcast, Ashley hustleathomemom, and Wade of Wades Venture. We staggered panelists and talked about social media, content, YouTube, and more. Again, before "social commerce" was such a pervasive term and before TikTok, Reels, and YouTube Shorts.
Will eBay Open be back?
I have no official information, but I really think eBay Open will be back in Las Vegas, hopefully in 2023. eBay Open 2019 was too amazing not to try and top! I think eBay should bring it back but also offer the virtual interactive option, and continue throughout the year to support meetups, and do events like eBay UpFronts, travelling to where sellers live and work. I do know that eBay had twice as many seller events planned for 2020 than they did in 2019, before the COVID shutdown.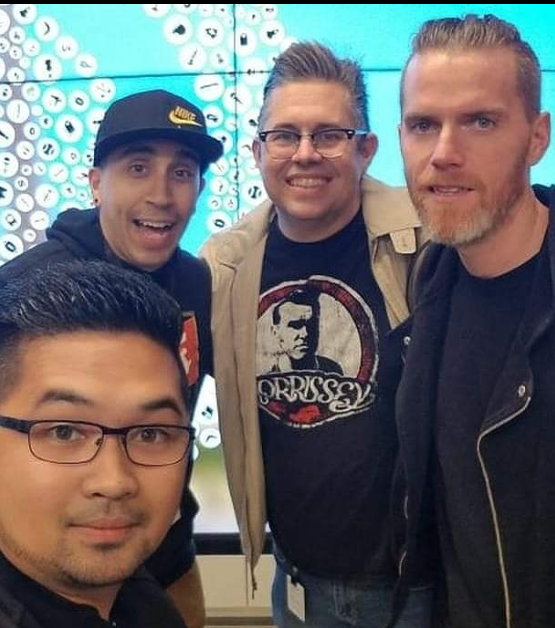 Seller events and List Perfectly
Seller events are important to List Perfectly. It's important to get together, network, learn and have fun. I love that part of my role at List Perfectly includes seller events. While with List Perfectly, I've done many Zoom meetups from across the country. List Perfectly sponsored and attended BOSS Reseller Remix 2021 and is sponsoring and attending BOSS Reseller Remix 2022. We sponsored Flip Con in North Carolina, the biggest East Coast seller event of the year. List Perfectly team members will be attending this week's eBay Open onsite events in Los Angeles and Austin. We'll also be present at PoshFest at the end of the month. Many more seller events are coming in 2022!
We'd love to see you, meet you and talk.