Estimated reading time: 4 minutes
Are you ready to expand your eBay selling? Now is the time to take your eBay game to the next level and try Poshmark. While Poshmark is known for its thriving fashion marketplace, there's a world of opportunity beyond clothing waiting for you to explore. As a seasoned eBay seller, I'm here to spill the secrets of diversifying your inventory and boosting sales by adding Poshmark to your list of online selling marketplaces.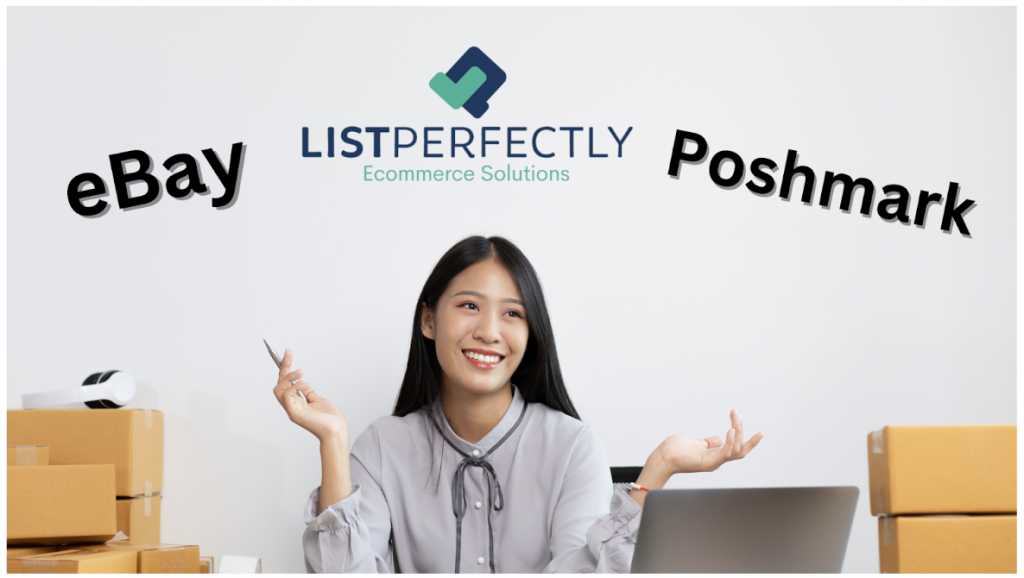 Get ready to maximize your profits and expand your horizons with these tips!
Accessories that pop
Clothing may be the bread and butter of Poshmark, but consider the allure of accessories. Handbags, scarves, hats, and jewelry are hot commodities. When listing these items, take high-quality photos, provide detailed descriptions, and use relevant hashtags to increase visibility.
Footwear frenzy
Shoes are another fantastic avenue for expanding your Poshmark inventory. Whether designer heels or comfortable sneakers, shoe lovers are always on the lookout. Clean, well-photographed shoes with accurate sizing information can help you cash in on this market.
Home sweet home
Home goods are a hidden treasure on Poshmark. Think about kitchen gadgets, decor, and vintage finds. Make your listings stand out with attractive styling and descriptions highlighting the item's unique features and charm.
Electronics
Excellence Selling electronics can be a lucrative venture. There's a substantial market for tech-savvy buyers, from smartphones to laptops to headphones and smartwatches. Be transparent about the condition, functionality, and any included accessories to build trust with potential customers.
Book bonanza
Remember the world of books. Whether you have a collection of rare first editions or simply want to declutter your shelves, Poshmark is an excellent platform for selling books. Write captivating descriptions, mention any special features, and take clear photos of the covers and spines.
Sports and fitness
Fine Sports equipment and fitness gear are always in demand. Listings for items like dumbbells, yoga mats, or bicycles can attract a fitness-minded audience. Include details on the condition and unique features, and consider bundling related articles for added value.
Toy time
Parents continually search for affordable toys and games for their little ones. Listing gently used toys, board games, or collectibles can help you tap into this market. Mention any missing pieces or wear-and-tear in your descriptions to set clear expectations.
Collectibles and memorabilia
Do you have a collection of vintage items, collectibles, or sports memorabilia? Poshmark is the perfect platform to find passionate buyers who share your enthusiasm. Provide thorough descriptions, including information about the item's history and condition.
Crafting and DIY supplies
Crafting supplies, like fabric, yarn, and art materials, are in high demand among DIY enthusiasts. If you have unused or surplus materials, turn them into cash by listing them on Poshmark. Include details on quantity, quality, and any unique characteristics.
Grooming and beauty products
Unopened cosmetics, skincare, and grooming products have a dedicated audience on Poshmark. Ensure to provide expiration dates, disclose whether items are new or used, and, when applicable, include information about the original packaging.
Furniture and home decor
Larger furniture and home decor items can be sold successfully on Poshmark. Highlight the condition and dimensions of the piece, and be prepared to discuss shipping options for bulkier items with potential buyers.
Bundle deals
Encourage buyers to purchase more by offering bundle discounts. Combining related items or offering a reduced price for multiple purchases can boost your sales and provide value to your customers.
Frequent updates
Keep your Poshmark store fresh by regularly adding new listings and updating your existing ones. The more you engage with the platform, the more visible your items will be to potential buyers.
Engage with the community
Interact with other Poshmark users by sharing, liking, and commenting on their listings. Building a network can help you gain more exposure for your items and potentially lead to collaborative sales opportunities.
Offer great customer service
Excellent customer service goes a long way in establishing trust and generating repeat business. Respond to inquiries promptly, provide accurate information, and ship items promptly and securely.
List Perfectly's very own Josh Gutierrez is selling his Trading cards on Poshmark. You may have heard him speak about this on our YouTube channel. Josh is an excellent example of how crossposting works.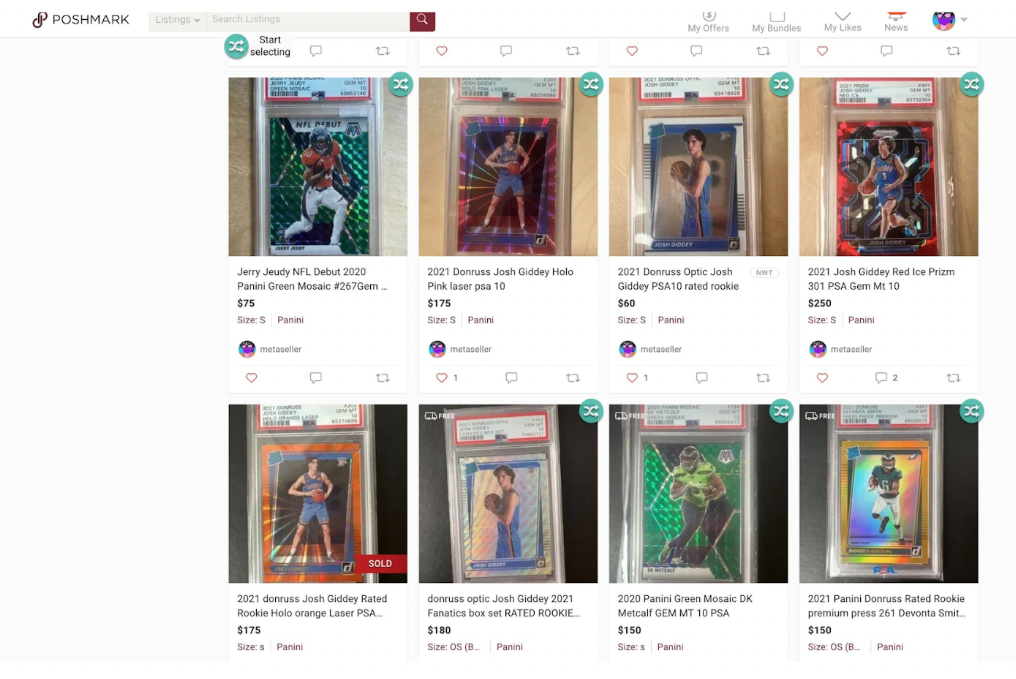 As a long-time eBay seller myself, I have expanded into the world of Poshmark, and I'm delighted. Thanks to List Perfectly, they've helped simplify the listing. I've listed everything from clothing to movie posters.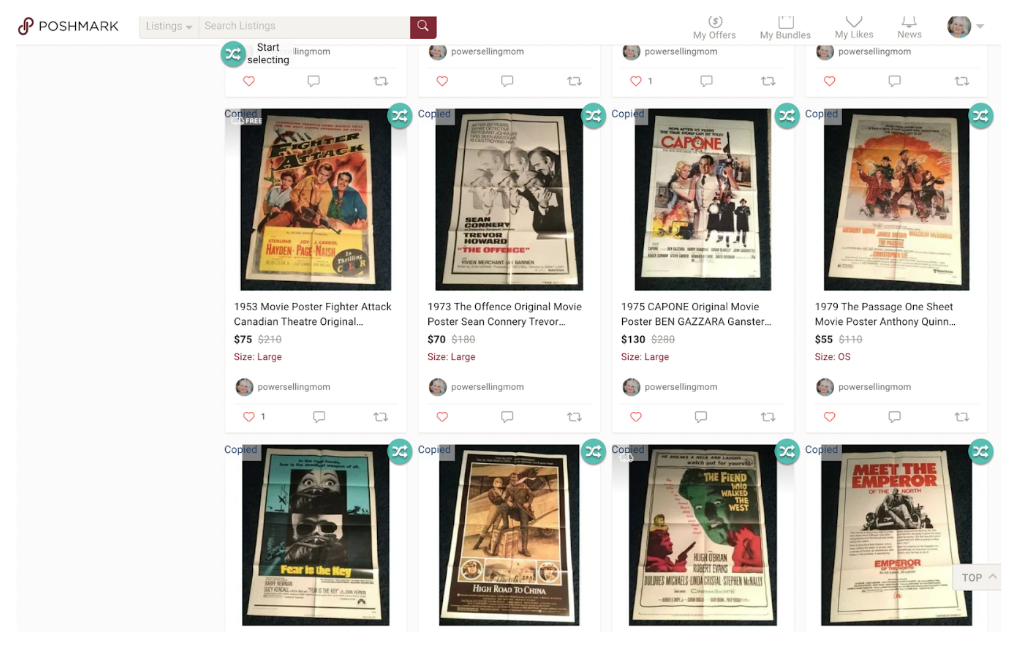 By diversifying your inventory, you'll be well on your way to selling more than just clothing on Poshmark. Remember, the key to success is quality listings, stellar customer service, and a passion for what you're selling. Happy Poshing!
How to Videos
Crosspost from eBay to Poshmark
Import Poshmark Listings to List Perfectly