Est reading time 2 minutes
We are thrilled to announce the fourth annual eBay Up & Running Grants. They will award over $500,000 to support 50 deserving small businesses. Each recipient will receive a valuable package of $10,000 in cash, technology resources, and comprehensive training opportunities.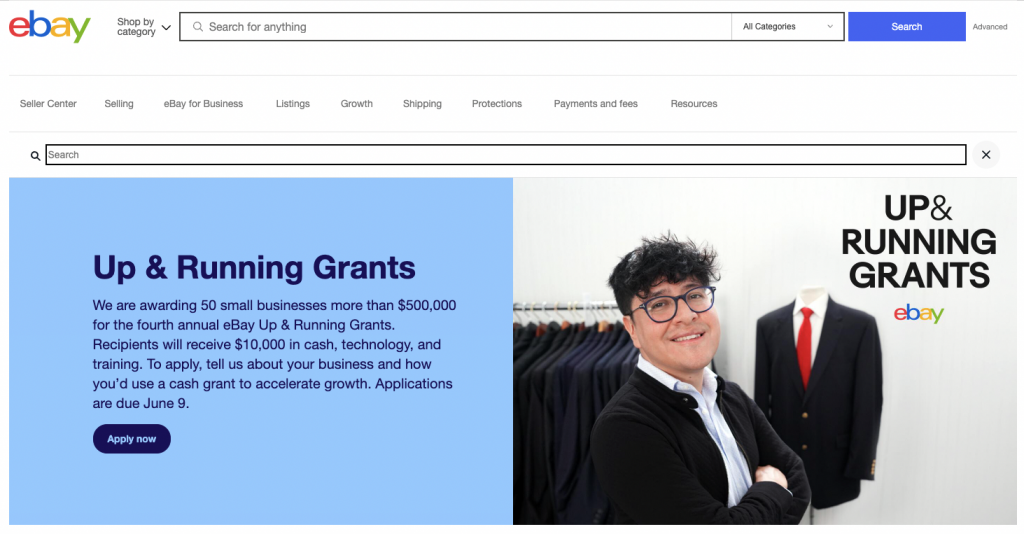 Incredible opportunity for small business owners
If you are a small business owner seeking to accelerate your growth, we invite you to apply for this incredible opportunity. Simply share the details of your business and outline how a cash grant could significantly contribute to your expansion plans.
The application deadline is June 9, so make sure to submit your application before then to be considered. eBay is eager to hear your story and support your entrepreneurial journey through the Up & Running Grants program.
Eligibility
It's easy to enter, but first, make sure you are eligible. If you meet the following criteria, you can enter.
Be a legal resident of one of the 50 United States, the District of Columbia, or Puerto Rico

Be 18 or older (19 in Alabama and Nebraska)

Be either a new eBay seller who joined between July 26, 2022, and April 26, 2023, or an established seller with a strong seller rating

Not a recipient of any previous rounds of the eBay Up & Running Grants
The application process
Step 1: Begin by registering for a complimentary Hello Alice account. This will grant you access to a vast array of benefits, including grants, financing options, educational resources, and a thriving community of over one million entrepreneurs.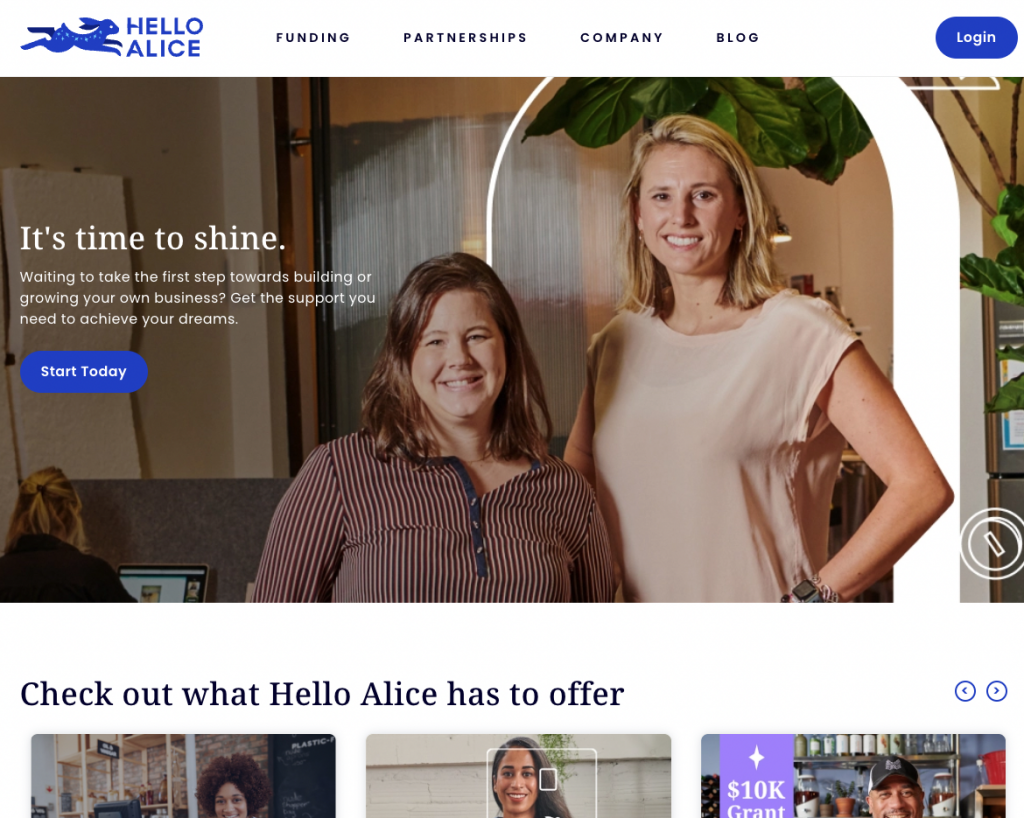 Step 2: Fill out your application for the eBay Up & Running Grants. The application process is designed to be swift, typically requiring less than an hour to complete.
Step 3: Remember, the deadline for submitting applications is June 9, 2023, at 6 p.m. ET. Following this cutoff, the evaluation process will begin. The announcement of grant recipients is scheduled to take place in late September.
In conclusion, the eBay Up & Running Grants program provides a valuable opportunity for entrepreneurs to receive support and resources for their businesses. By signing up for a Hello Alice account, completing the grant application, and meeting the application deadline, you can position yourself for potential success. Remember to take advantage of the grants, financing, education, and community available to you through Hello Alice.
Best of luck with your application, and we hope this opportunity helps you thrive in your entrepreneurial journey!