Garage sales, rummage sales, church sales, yard sales; I stop at all of them. I love the hunt to find decor for our house and items to collect or to sell. Saturday is my favorite day!
Wide World Travel gets Pat selling
My first selling experience was around 1998. My wife and 3 kids were at a garage sale and I spotted a vintage board game called Wide World Travel Game from 1957. I asked how much it was and the very sweet elderly woman said, "You can have it, maybe your kids will enjoy it." I was very grateful and excited about this vintage game. When I got home, I opened it up and there were no rules, most of the pieces were missing and there wasn't much use for. Pretty disappointing. However, I really did like the diecast rocket pieces that were in the box. They had a really cool look, so I pulled them out and threw the rest of the game away.
Getting started on eBay
I knew about an online marketplace where you could sell your stuff and I started looking into this site called eBay. After doing some research, I signed up. But what to sell? I looked up the Wide World Travel Game and found that it sold pretty well, but the games were not always complete. My thought was, is there a chance that someone would just buy the game pieces as replacements for the ones they were missing. Boom! My very first listing. I took out my camera, snapped some pictures, filled up the roll of film, went to Walgreens, and had the film developed and scanned the pictures on my flatbed scanner so I could upload them to eBay using my Web TV. It was a very archaic system compared to today. After a few days, I had my first sale on eBay,$18.00 for 4 diecast rockets.

I have been selling off and on since that day. For 15 years, I specialized in board games, video games, and children's toys. It was a great way to make some extra money and I loved doing it. Then I switched to selling handmade items on Etsy.
That's a story for a different day.
Moving to Arizona and shifting sales
I was born and raised in Missouri and in 2019 we moved to Arizona. The Arizona weather is great and I can go to garage sales year-round.The only problem is that I rarely find anything at garage sales similar to what I used to sell. So, I shifted my attention to the clothing market. Almost every garage sale has clothing for sale. Clothing is easy to ship and there are so many marketplaces to sell clothing.
The first day I went to garage sales looking for clothing was in August of 2021, I found 5 Harley Davidson t-shirts. They were asking $2.00 for each shirt. I asked how much for all 5 and they came down to $7.00 for the lot. They also had an old Wrangler jean jacket with a big Harley Davidson patch on the back. "How much for the jacket?" I asked. It was $12.00. I spent a total of $19.00 and ended up selling each item separately for a total of $125.00. I was pretty satisfied.

I have gone to garage sales every weekend since then and went on a streak of 12 weeks finding small and large lots of Harley Davidson clothing and accessories. Of course, I am buying other clothing and I still buy video games, board games, and children's toys on the rare chance that I find them.
The beauty of garage sales
The beauty of garage sales is that the prices are usually very reasonable. It allows you to take a chance on buying things if you are only risking a dollar or two. I might go to 30 garage sales a week and only buy from 4 or 5 of them.
These are a few of the items I found recently: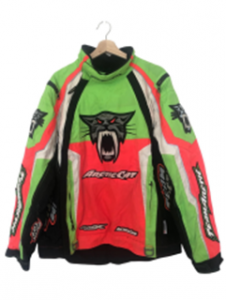 Vintage Arctic Cat Snowmobile Jacket
Racing Jacket – Size Large
Cost $2.00 Listing price $149.00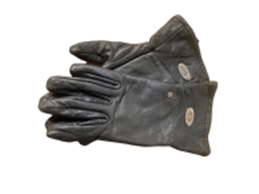 Harley Davidson Riding Gloves
Cost $10.00 Listing price $45.00
I have sold quite a few of sets of riding gloves and never hesitate to buy them provided they are in good shape.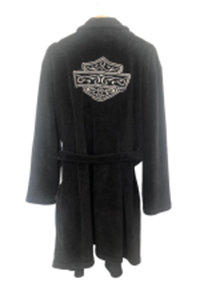 Harley Davidson Robe – Women's
Cost $2.00 Listing price $59.00
Unless the price is way too high, I buy all things Harley Davidson, especially shirts, boots, jackets, gloves, glasses, vest, chaps and tank tops. As long as the price is right and the condition is good, I am taking it home.
Fisher Price iXL Learning System – Brand New with 4 extra brand new games (extra games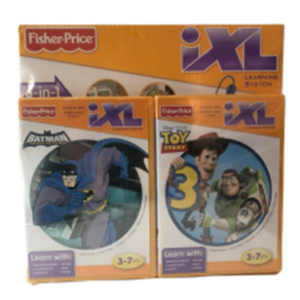 not pictured)
Cost $10.00 Listing Price $129.00 It's pretty hard to pass on anything that is sealed at a reasonable price.