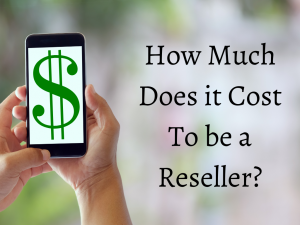 The bad news is that reselling can involve a lot of risks, equipment, and fees. The good news is you can start reselling for absolutely free and learn along the way! Starting a reselling business doesn't mean you have to order a $3,000 Amazon pallet and just figure it out. Most resellers start with nothing more than their phone. What will you sell? Just look around!
Free
We all have extra stuff in our homes. Personally, my closet is bursting with clothes I haven't worn in years, and we still have some wedding gifts that we've never opened. (And we got married in 2017…) So, start simply with the stuff you already own.
If you run out of that, ask family and friends for their extra stuff. It can feel awkward asking people for their unwanted things, but let me assure you, you're doing them a favor. I get 90% of my inventory as donations from my neighbors. I've gotten tons of clothing, shoes, and housewares for absolutely free, and they thank me for picking it up.
Helping people declutter, really is important. How many times have you set aside a box of stuff to donate, then never actually gotten around to it? Just ask! Once people start looking for unused stuff in their homes, they tend to find a lot.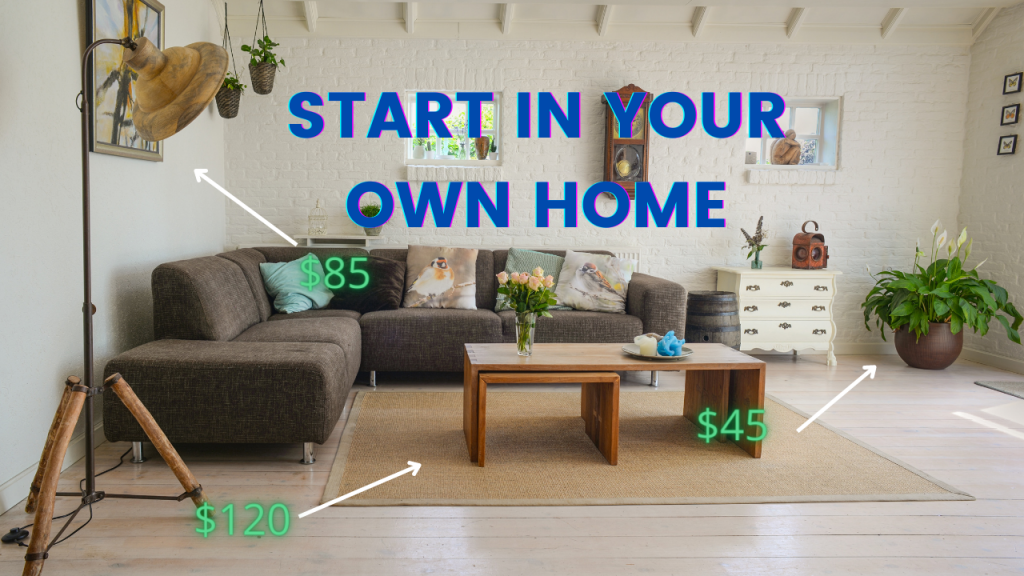 $50-$100
The second-hand market is exploding right now, and businesses are taking notice. ThredUP offers rescue boxes, and so does Goodwill. They sell out quickly, but you can get 5-10 pieces for about $25. You can also shop estate sale websites, or online auctions, and pay whatever you feel comfortable with, for one product. That way, you know exactly what you're getting, and you control the price.
If you're ready to reinvest in your business, head to a thrift store or garage sale! Not every stop will have treasures, but you do get the fun of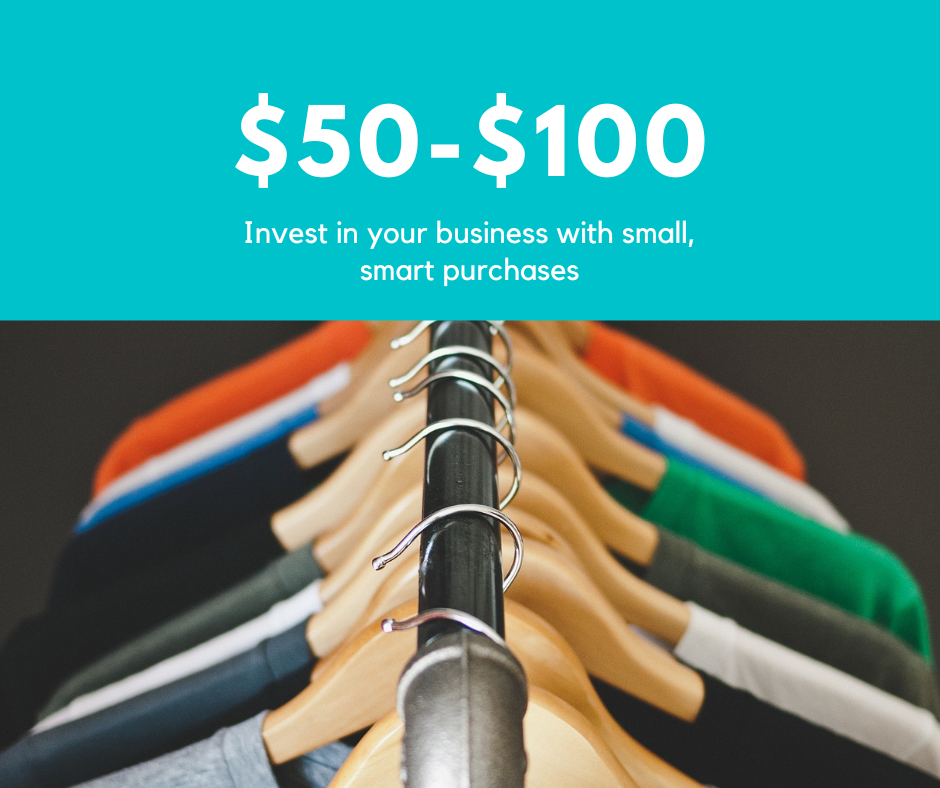 treasure hunting. The average trip averages out between $60 and $130 for most thrifters. It might seem like a lot upfront, but one or two good sales can make that back for you, especially if you hit the right spot.
Garage sales in wealthy areas have great stuff! So do thrift stores. I love thrifting on beach vacations because the local stores are full of beach decor that you can get for pennies!
I'm also super cheap, so I like to sidestep normal thrift stores and shop at their outlet centers. Goodwill has outlet centers where clothing is sold by the pound. I pay about $1.64 per pound for clothing and I usually spend about $60 – $80. My average profit from that is between $500 and $800. Definitely worth it!
Not everyone likes digging through blue bins that, admittedly, can be pretty gross. Fortunately, there are a lot of other options.
$100-$3,000
You can source liquidation from multiple websites or even Facebook Marketplace. Liquidations and shelf-pulls range almost every type of product and can fit most budgets. They can cost anywhere from $100 for a small box, or thousands of dollars for a pallet. I've even seen truckloads of pallets available for bidding and purchase. If you have some disposable income, these can be a fun option, but a bit of a gamble, especially for a first-timer.
If you want to know what you might be in for, check social media. People love to post unboxing videos when they receive their orders from places like Jomar. You can watch a few and decide if the type of products are a good fit for your business model.
Fees
So, you got your inventory, you took your pictures and you made a sale. Selling a thrifted find for $100 is really exciting. But it's not all profit. You still have to pay your platform fees and ship your item. Those kinds of deductions can add up.
The links below will take you to the explanation of fees on the most popular reselling platforms:
Fees can be tricky. Etsy for example has 8 different possible fees. eBay gives you a certain number of free listings every month, then charges insertion fees for every item beyond them, but, because they have items on a 30-day rotation, every 30 days your items renew, so, you could be getting charged fees without even realizing it. I know this from personal experience…
If you opt to get your own store, there are more free listings, but also a subscription fee based on your store level. And that 12.9% is the price on MOST items. Each category has its own fee ranging from 5% to 15% plus any other associated fees.
Then, of course, you have to figure out how to arrange your shipping. Do you pay? Does your buyer pay? What's the difference between using FedEx, UPS, USPS, and DHL? Can you use Pirate Ship or Ship Station? The truth is, it's complicated, which brings me to my final point.
The real cost is time
The real cost of reselling is time. There's a lot to learn in this business, and you will make mistakes. If you want to learn how to do something, the best thing you can do is try it. Your mistakes will teach you a lot more than your wins, and if you wait until you know everything to get started, you never will.
Start reselling lower-cost items from your home on a single platform. You can start for free, and learn a lot before expanding. Once you feel ready, move on to more expensive items, crosspost to other platforms, start sourcing a new way, or invest in tools to grow your business.
The only real investment you need to lay the foundation of your reselling business is time. No need to raid your bank account, just start racking up the sales, save your money, and reinvest it.