Estimated reading time: 2 minutes
eBay events take place all over the country. Some are run by eBay, while most are managed by eBay sellers.
Finding eBay seller events
You can search for eBay seller events using a search engine like Google. Simply enter keywords, such as "local eBay seller event" or "eBay seller meetup near me," followed by your location or other relevant details, to narrow down the search results. You may also want to check social media platforms like Facebook and LinkedIn, as many eBay seller groups organize local events through these channels.
To find an eBay seller event directly on eBay, you can follow these steps:
Go to sellerevents.ebay.com.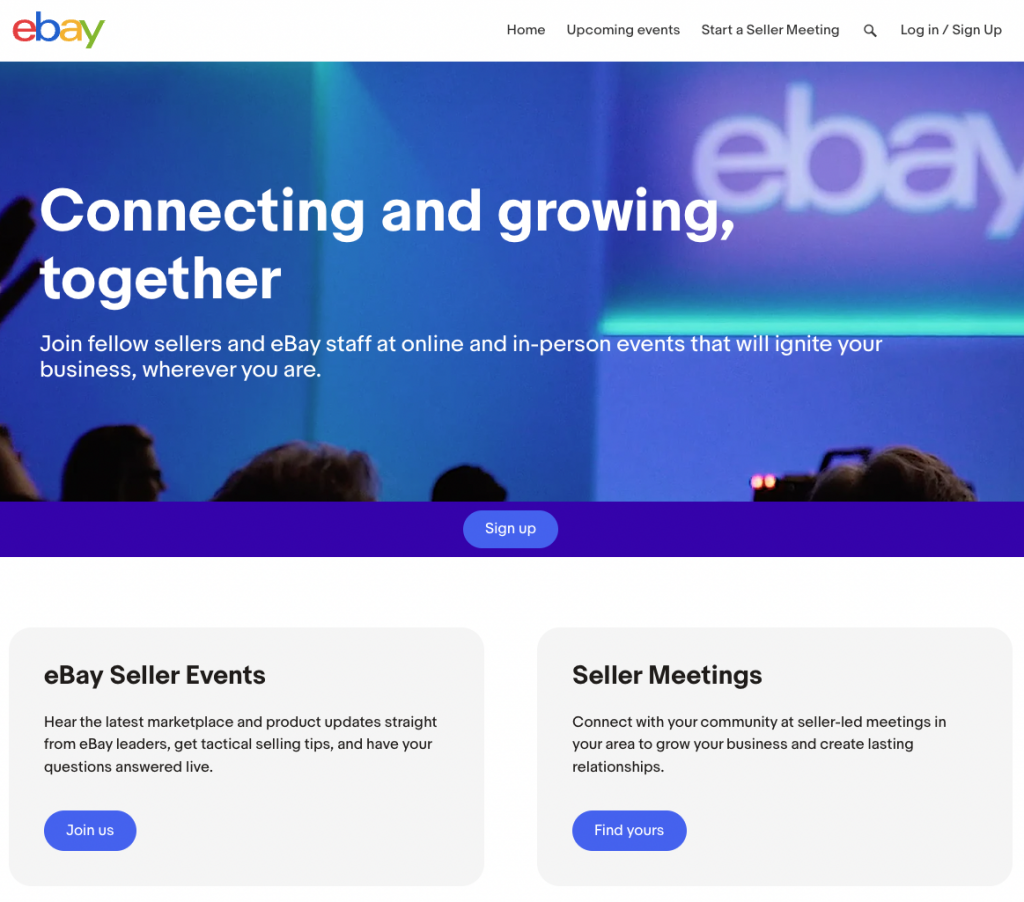 If needed, click "Log-in" on the top right of the page.
From there you can see Upcoming Events, search for events, or see the steps to start your own seller meeting.

The list of upcoming eBay seller events, which may include webinars, meetups, and other gatherings.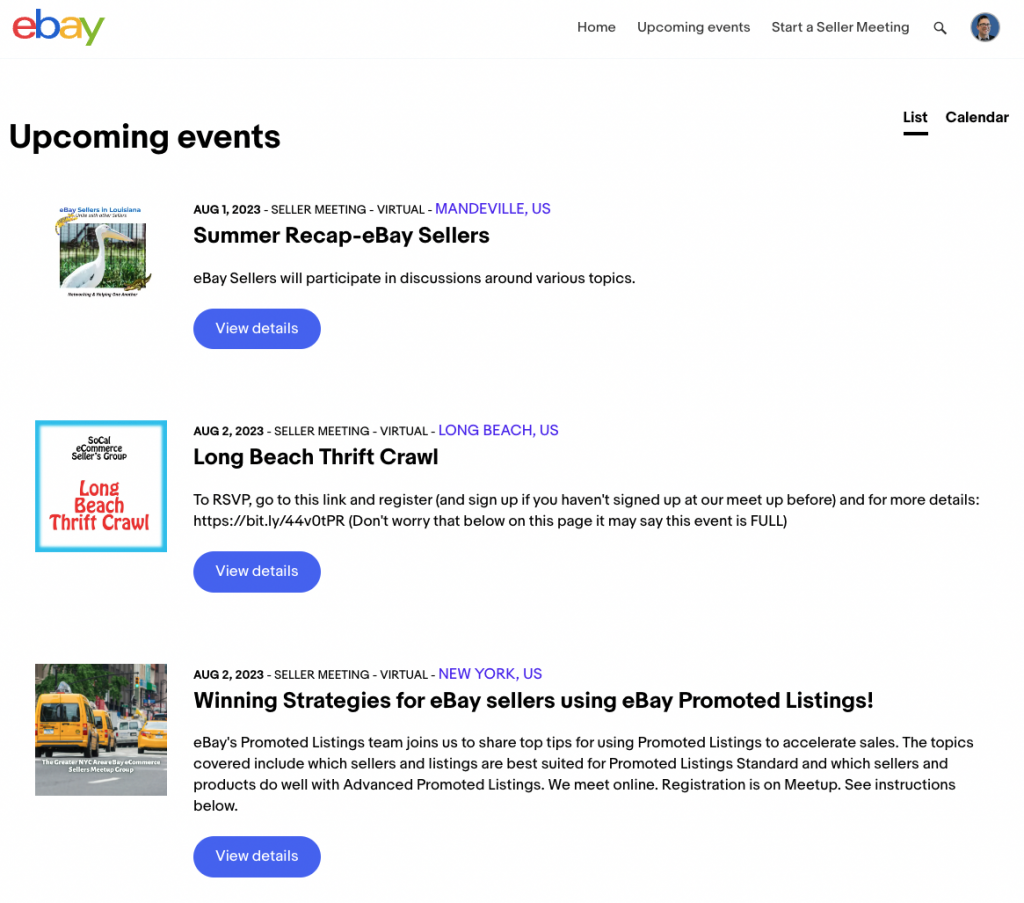 If you find an event that interests you, click on the title to view more details, including the date, time, location, and registration information.
eBay seller events are a great way to network with other eBay sellers and learn more about best practices for selling on the platform. These events can range from small, informal meetups to larger conferences and trade shows.
As an eBay seller, attending local events can be a great way to network with other sellers and learn new strategies for growing your business. Whether you're looking for a small meetup or a larger conference, there are plenty of eBay seller events happening all over the country.
Attend virtual events
In addition to finding local eBay seller events, you can also attend virtual events open to sellers from all locations. eBay frequently hosts webinars and online training sessions, which you can find on the Events page under the "Online Events" section.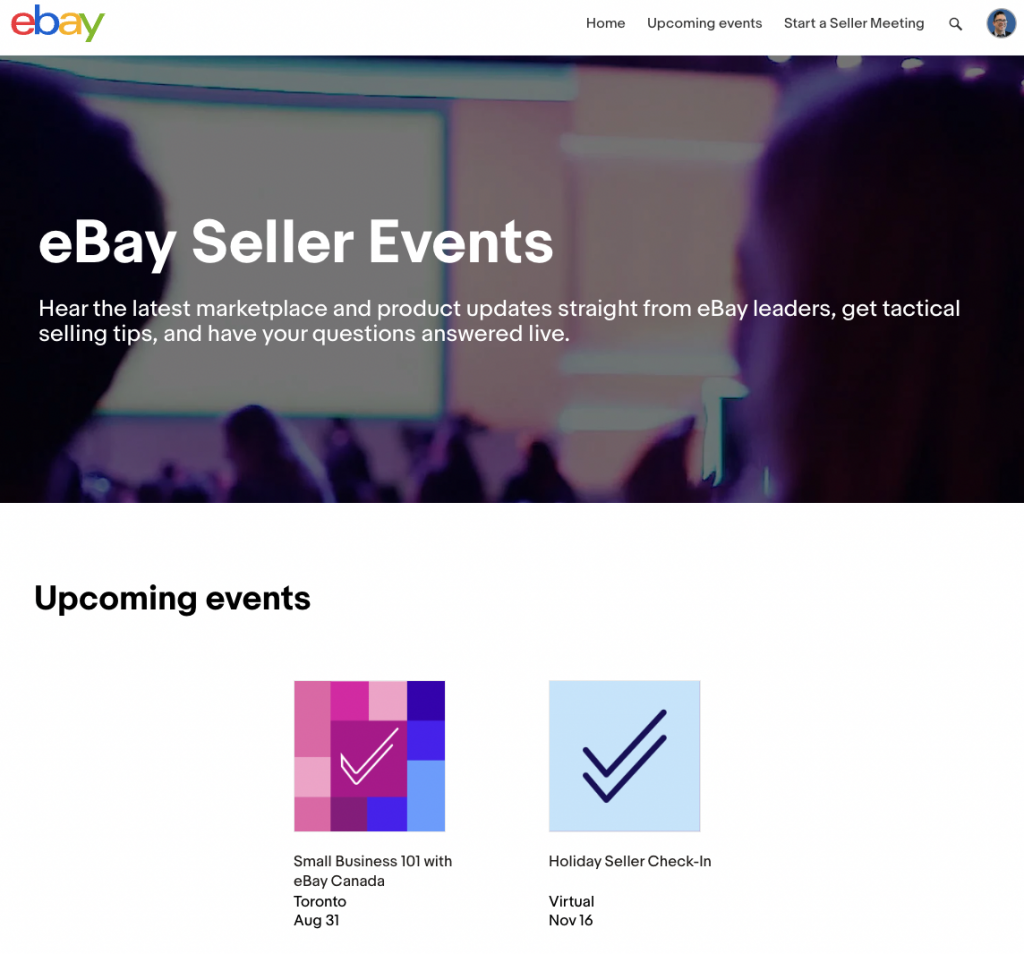 Don't forget the details
Some eBay seller events may require pre-registration or a fee to attend, so make sure to read the event details carefully before signing up. You may also want to check the cancellation policy of the event if your plans change.
Connect with other sellers and more
Attending eBay seller events can be a great way to connect with other sellers, learn new strategies for growing your business, and get inspired by success stories from other sellers in your area. Whether you're a new seller just starting out or an experienced seller looking to take your business to the next level, there's sure to be a local eBay seller event that's right for you.