Today I'm going to share some tips and resources on how to help you sell more and faster with List Perfectly.
Titles, keywords, and descriptions
Create an SEO-rich title by using great keywords and using your word limit wisely using our Title Suggestion Feature.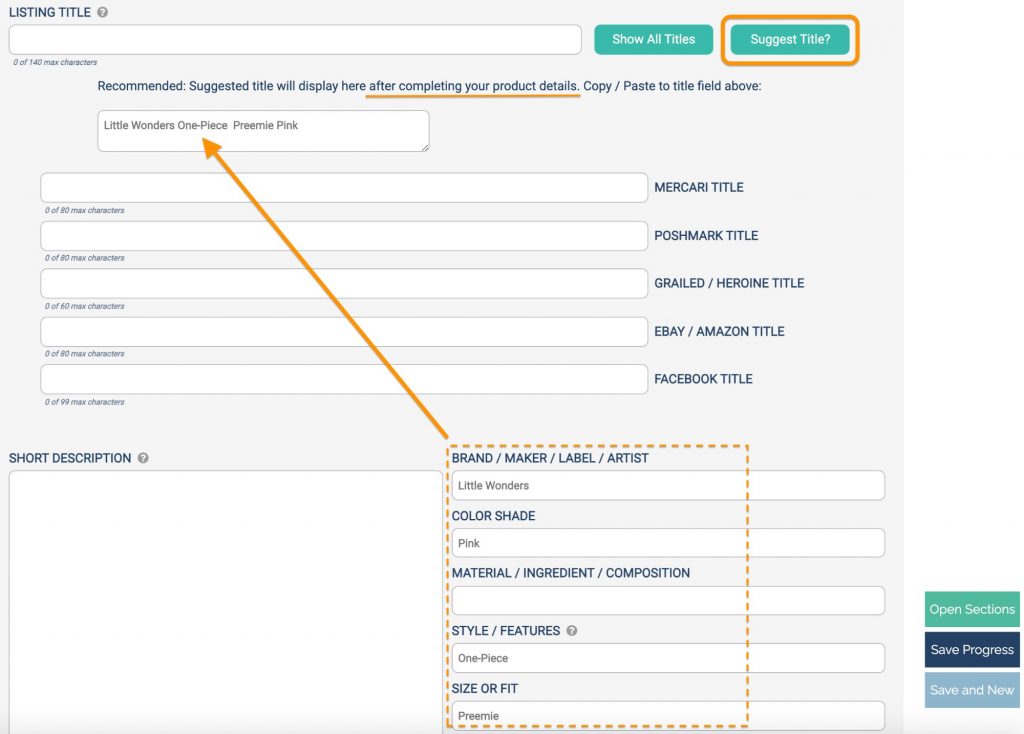 Use strong and relevant keywords to help drive traffic to your listings using our Keyword Suggestion Feature.
Create a strong, effective & formatted description. The Pro Description Builder creates an optimized description in an easy-to-read format (including customizable bullets).
Measurements, updates, and image formatting
Display your measurements in standard and metric (for international buyers). Our Pro Measurement Feature automatically converts inches to centimeters and vice-versa.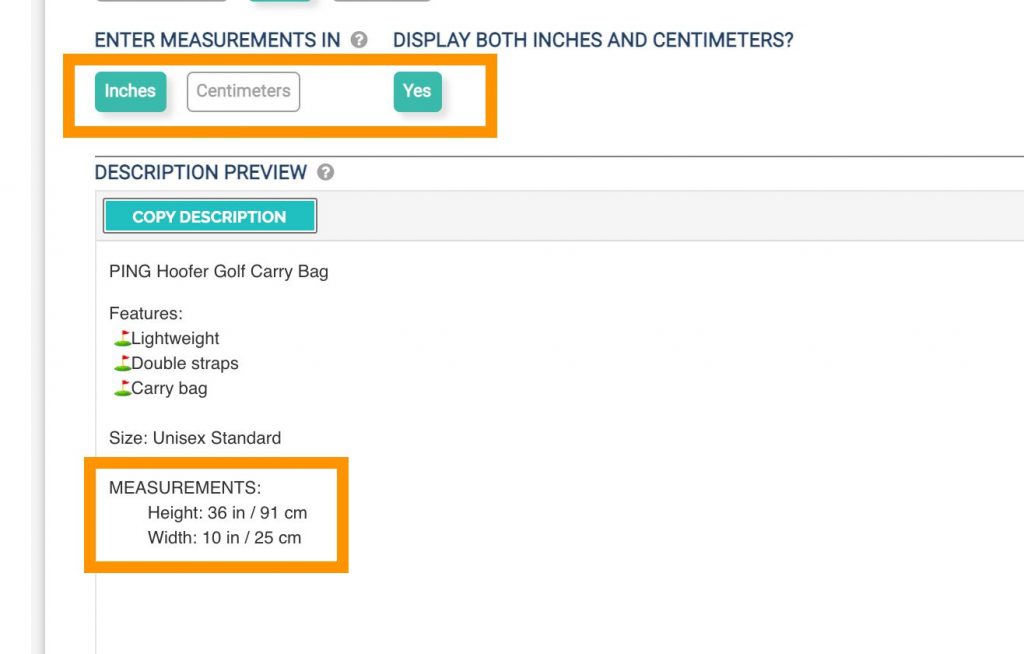 Keep your prices, details, pictures and more completely up to date on all your platforms. Our Update Feature allows unlimited and bulk updating directly to all your platforms.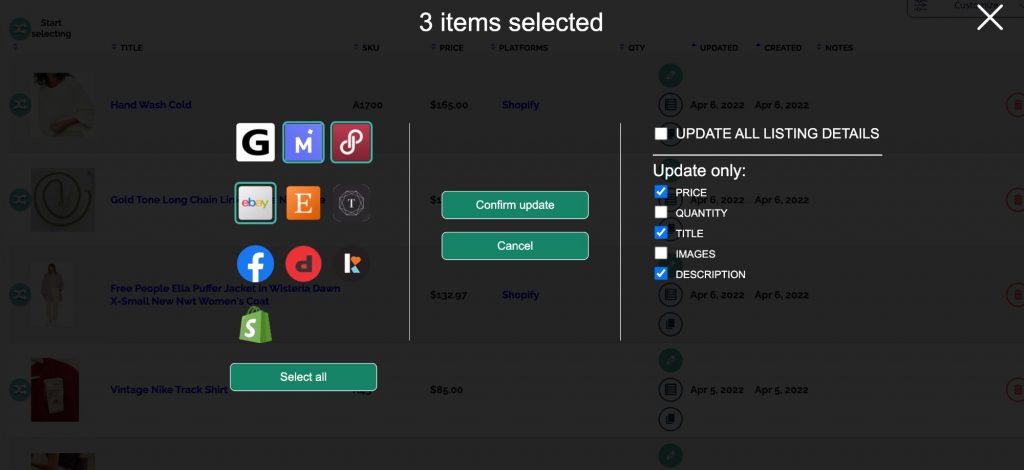 Always ensure that your pictures are in the correct format for all platforms. Our Auto Image Re-Size Feature will automatically modify images that are not in square mode (1:1 ratio), without cropping the images, for marketplaces that require it.
Analytics, inventory, and image management
Maintain accurate and up to date analytics. With List Perfectly, you can keep track of COGS, fees, and more and List Perfectly even generates a graph so you can see everything at a glance.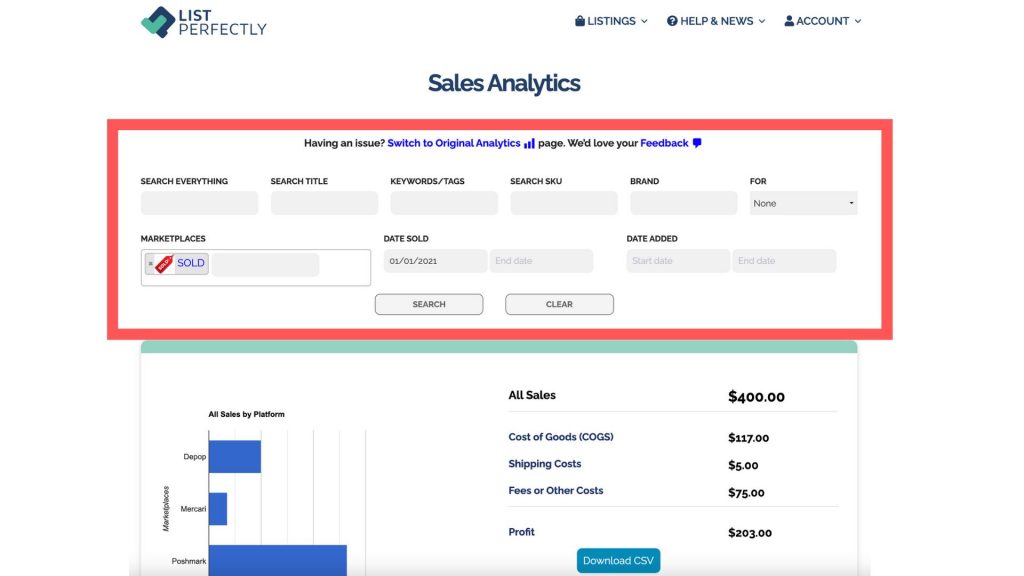 Maintain an organized inventory system. List Perfectly provides a SKU field so you can keep track of your inventory.
Have all your images marketplace ready. Use our built-in image management system, your all-in-one image edit feature that's built right into List Perfectly.
Bulk crosspost, unlimited templates, and global footers
Diversify your business and crosspost quickly and efficiently. Bulk crosspost with Business and Pro Plans.
Save time by having information pre-filled for similar items that you are listing. Use our unlimited templates to speed up your listing process.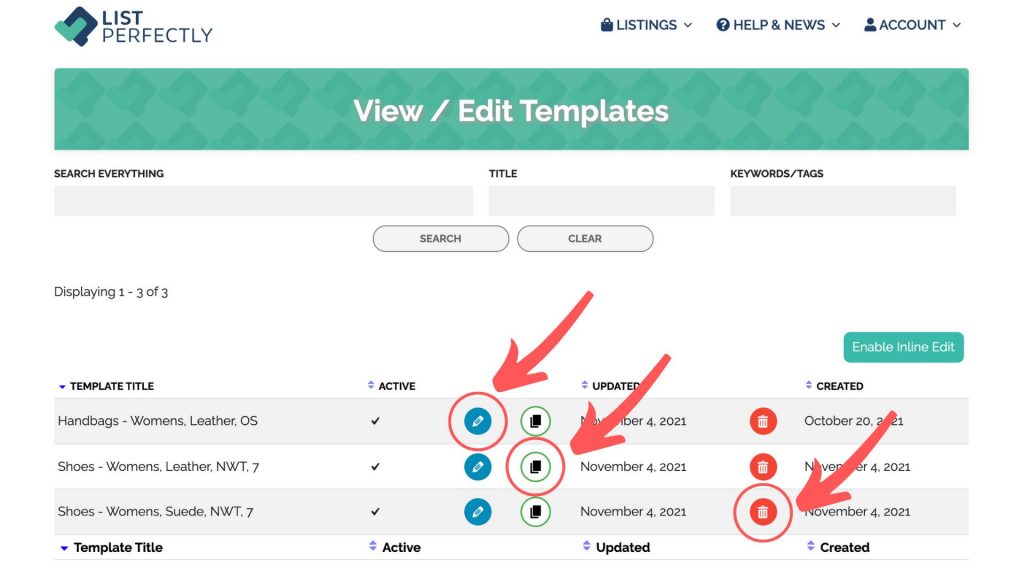 Save time and keystrokes by having description footers fill in automatically. Use our Global Footer Feature and List Perfectly will automatically insert the text of your choice in each platform's description (and it's customizable to each marketplace).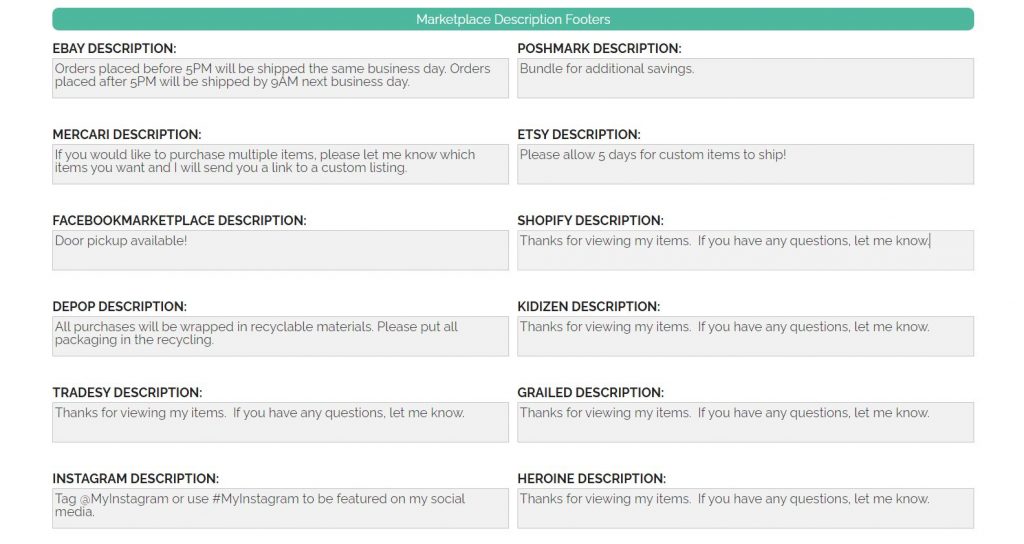 List Perfectly's Referral Program
Make extra money so you can buy more inventory. List Perfectly's Referral Program is the most generous referral program available, with no limit on how many friends you can sign up and no cap on the amount of money you can make! For every List Perfectly user you refer, you will be paid a monthly commission for the life of their active subscription.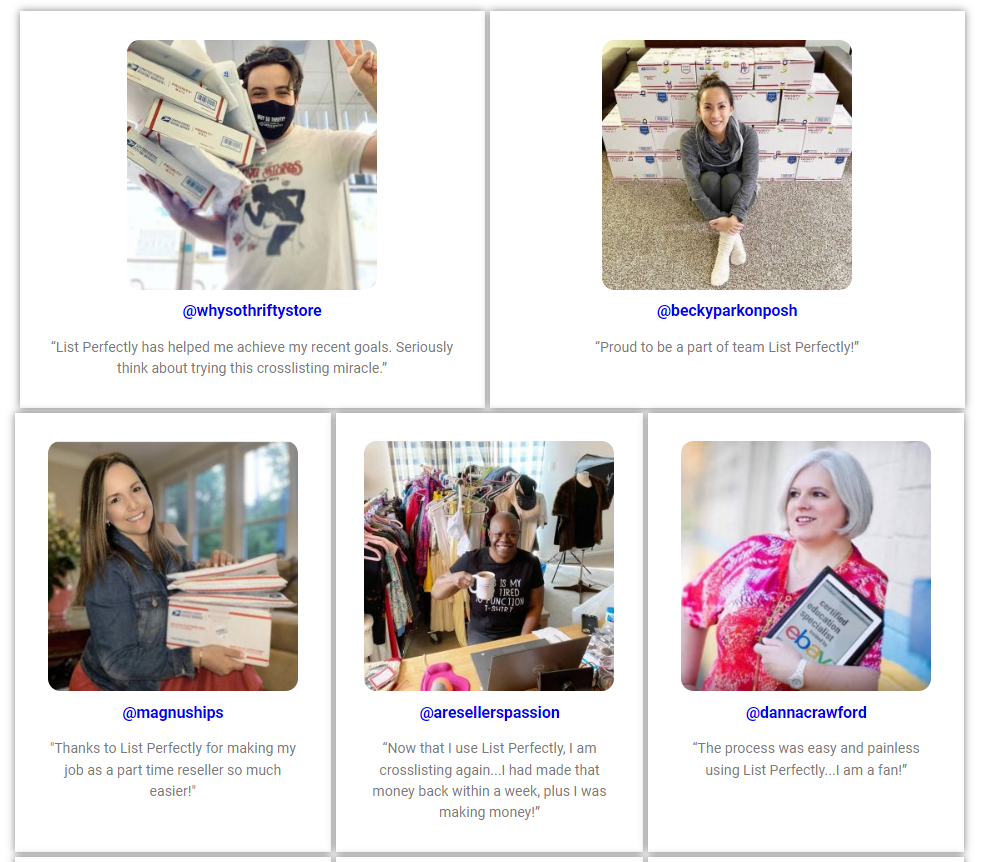 Hope you found these tips and resources on how to help you sell more and faster with List Perfectly helpful!