What is Depop?
Let's learn how to sell on Depop for 2023!
To begin, let's define what Depop is. Depop is an international marketplace that strives to be the most forward-thinking and diversified platform for fashion. This is a place to discover distinctive clothing and take part in a social movement that is reshaping culture. Anyone who enters this space should feel confident in their personal style decisions and free to be who they truly are.
Depop operates in an easy manner. You can begin uploading items to your shop as soon as you register to utilize the platform. Customers can browse the app, conduct product searches, and locate your store. Buyers can communicate with sellers before completing a purchase, although doing so is not required to complete a transaction. All trading takes place inside the app. The vendor receives cash when a buyer makes a purchase and then must send the goods to the buyer.
The buyers and sellers who use Depop are what makes it such a terrific site. Depop is all about community.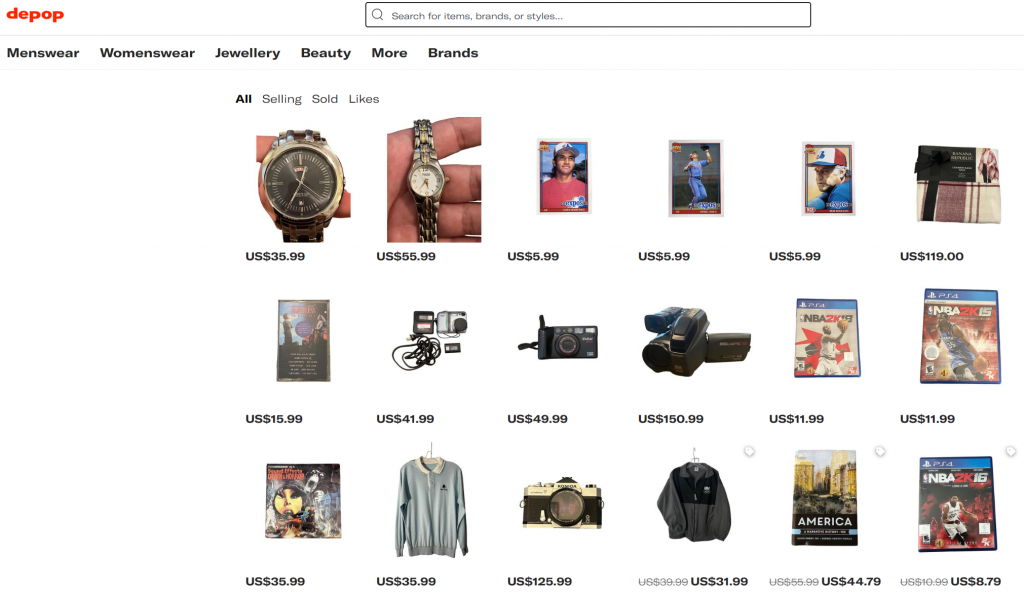 Buying on Depop
On Depop, purchasing is a straightforward process. Customers who use Depop to find products to buy can browse the app or conduct specialized product or style searches. I adore shopping on Depop because they have wonderful, inexpensive items. Due to how reasonably priced they are, I typically get my winter jackets from this app!
When you're prepared to check it out, adhere to these steps:
Click the shopping bag symbol in the upper right corner after selecting "Buy."
Tap "Checkout," then double-check that your shipping address is accurate.
Decide on your payment method. You can pay with credit and with debit cards, PayPal, Apple Pay, Google Pay, and more. To learn more, see the Depop payments blog.
Everything is ready; we'll email you a receipt containing information about your purchase.
Selling on Depop
Are you considering selling on Depop? If so, you ought to! In addition to being user-friendly, Depop has allowed me to post and sell many goods that I never would have thought to sell. Pokemon cards are something I've consistently sold on Depop. It's a wonderful idea to sell any extra or pricey cards here. It's simple to list the item with details on Depop. Many of the options are drop-down menus, which I appreciate because it makes it simple to choose and simple to update if necessary. You can also increase your products' visibility if you're ready to pay a little bit more in fees. This is a marketing tool to aid in increasing the visibility of your listings and gives you analytics. To improve your selling, you can also include hashtags at no cost. I frequently use keywords in this way to make my products more noticeable!
You may find merchandise to sell on Depop in a variety of locations. Just a couple to get you going:
Clothes in your own closet, whether they are new, used, outgrown, or something you want to donate to free up room. Sell your old clothing and buy used items that are new to you. Such decisions support the circular economy, which is better for both people and the environment.
Things that belong to your friends and relatives – once more, you can sell these things to free up space in their closets.
Reworked goods – handcrafted, repurposed, upcycled, and mended goods are all excellent. Depop encourages wearing creative expression to celebrate it.
You can get wonderful merchandise for your Depop shop at rag houses, outdoor markets, vintage shops, car boot/garage sales, charity shops, and thrift shops.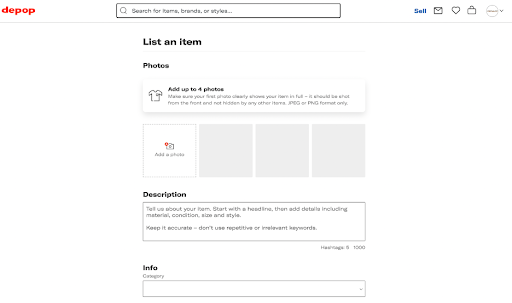 Shipping on Depop
If you live in the US, Depop offers two shipping options:
– Make your own shipping arrangements: Handle domestic or international shipping on your own (go down to your local Post Office or purchase a shipping label through a third party).
– Use Depop to ship: Use USPS to ship through Depop (mainland USA only).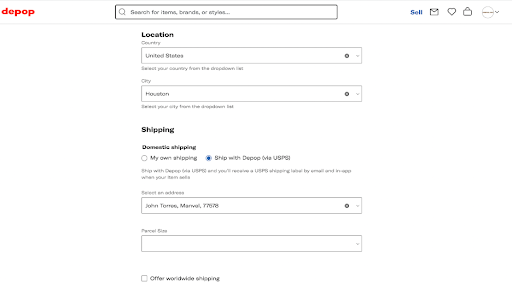 One of my favorite aspects about Depop is this. Although the shipment is straightforward, you have the choice to utilize your own shipping as well. Why is this crucial? This is significant to me because I occasionally mail heavier products. Depop only accepts shipments up to 10 lbs., however, if you handle your own shipping, you can send larger items if necessary.
So, using Depop is an easy – and fun – experience, whether you're buying, selling, or doing a little of both. You now have all the information you require regarding how Depop operates. Are you prepared to begin and give it a try?
Depop Community
This is where the next generation goes to find unique products, with over 30M+ users enrolled in more than 150 countries. The focus of Depop is the community! Everybody is welcome.
Despite being targeted at the Gen Z generation, everyone may find something they love and can wear on Depop.
List Perfectly & Depop
Depop is compatible with List Perfectly, making cross-listing to that platform simple. Before crosslisting, all inventory management can be finished and stored in List Perfectly. To update items like the title, description, price, and photographs, use features like the "Update" button through List Perfectly. Although List Perfectly allows you to store 30 photographs with your listing, Depop only allows you to add 4 photos. You can alternate photographs as needed with ease between List Perfectly and Depop. Listing on Depop is a no-brainer because List Perfectly and Depop work so well together!
Opinion of Depop
In general, I would add Depop to the platforms your crosspost to from List Perfectly. Your sales and store visibility will only benefit from something so simple to use. I first started using this app as a beginner, and I haven't turned back since! You could increase your sales, but you will also possibly find fantastic merchants of all kinds on this platform. Make sure to follow the page of the person whose work you admire.
Use Depop — it pays off!