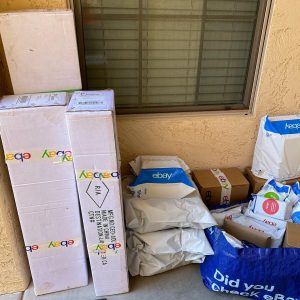 Are you that seller who's afraid of international shipping?
If so, why?
I'm shipping 16 packages today…12 of them are going international….TWELVE! That's 75% of my sales for just one day. If you've got a fear of selling and shipping internationally, I can help ease your mind. You should be listing and selling internationally, and there is nothing wrong with buyers that live in other countries.
International shipping
I've seen many Facebook group posts where sellers ask about international shipping. I'm surprised at the number and variety of questions from all kinds of sellers. I realize MANY sellers (both new and seasoned) were just too afraid to tackle international shipping. I get it, it's confusing and a bit intimidating…or at least it used to be.
As e-commerce has evolved over the years, so has shipping. For example, there is no need to fear that a package won't be delivered to Italy or Brazil, once countries where the loss rate was so high many sellers blocked Italian and Brazilian shoppers from buying from them. I offer worldwide shipping on nearly all of my 6,000 listings. There is no need to discriminate against a buyer based on their location. I ship using an International First Class Package which applies to any package under four pounds. I add a layer of protection if the item I'm shipping is worth $50 or more, or costs $35 or more to ship. I buy my insurance from PirateShip at a fraction of the cost of USPS.
Weight and cost

Here's the quick and easy chart I use when listing. Keep in mind that if your item is in the 3-4 pound range, it will actually cost a tad more than $45 to ship. I can keep 14, 24, 34, 44 in my head much easier, so I use those rates knowing that I've got some shipping costs already built into my listing price. If you offer free shipping on your listings, international buyers will pay additional shipping.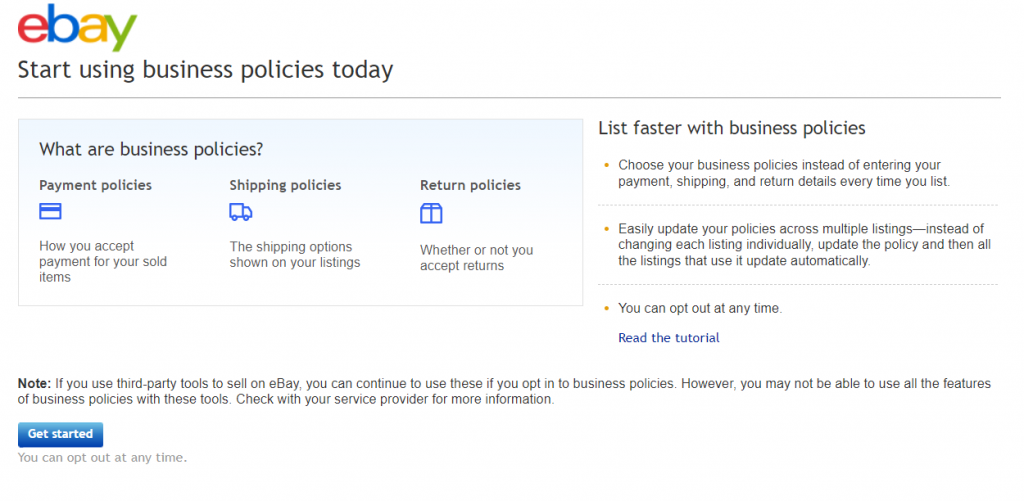 To keep things simple and allow for a quick listing flow, I have eBay Business Policies set up based on weight. Most of my listings have free shipping, which just means my shipping is built into the sale price of my item. With each policy I determine free domestic shipping and use the chart below to determine the international shipping cost.
eBay's Global Shipping Program (GSP)
I ship all my own international items. I tried eBay's Global Shipping Program (GSP) in the past but at the end of six months I realized that my international sales had tanked. I decided to remove GSP and see if that made a difference. It did! Some sellers have reported the same result when removing GSP, others report that their sales skyrocketed when they switched to GSP. I don't know the reason for GSP working or not, but I say give it a try in your business and see what works for you.
If you're selling on eBay and are not offering international shipping, you're missing a huge market that other platforms don't support. Give it a try for six months, give yourself some grace to make mistakes, look at sales in three months and adjust if needed. If you're convinced international shipping is too hard or doesn't work for you after six months, instead of giving up, reach out and ask for help so you can be a successful international seller too!