Est reading time 3 minutes
The most recent news and updates from List Perfectly!

Tickets for Camp Listing Party are available at camplistingparty.com, and all packages are selling quickly! Get in there while you can!
Camp Listing Party is open to ALL SELLERS! You do not have to be a List Perfectly user to attend. Learn business practices from reselling experts, hear how to grow your business from community leaders and reseller social media stars, enjoy breakout sessions to connect with the community, and much more!
Join us in person or virtually


Come to Camp Listing Party to hear from and meet:

Cary Williams aka American Arbitrage
Ken Gaitano aka Hustle Bee
Danna Crawford aka Power Selling Mom
Clara Virginia Albornoz List Perfectly
Amanda Morse List Perfectly
Theresa Cox aka numbersgeek
Casey Parris aka Rockstar Flipper
Trish Glenn aka SuperSaleTrish
Mike Cook aka Mikey Bags of Money
Victoria Zilverberg aka lvpinkpeacock
Brittany Hatcher aka cutecaseresale
Rod Grimes aka Picking and Punching
Matt Ryan King aka whysothrifty
Doug Smith aka Snoop Dougie
Joshua Gutierrez aka solditbetter
Many more announcements are coming soon!
Listing Party in the USA Tour!
We're still coming to see you across the country and will be announcing more dates and locations soon!
In April we visited:
Pittsburgh, with the Mid-Atlantic Online Resellers, special thanks to Starr Bryson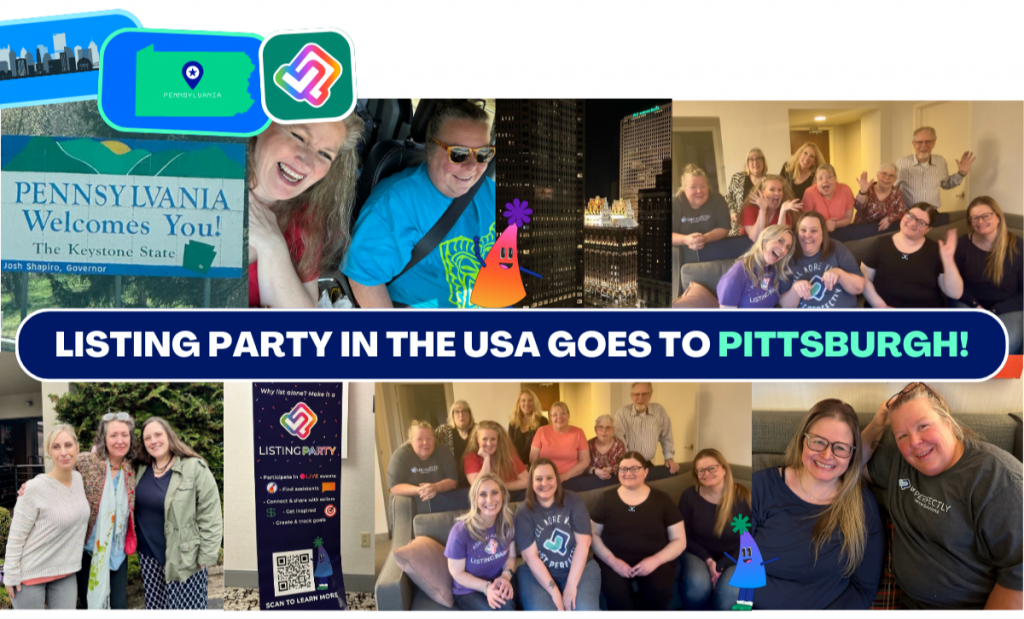 Ohio, with special thanks to Michael Swoape, Chris and Julie Brown, Kelly Ebersbach, and Annette Rostetter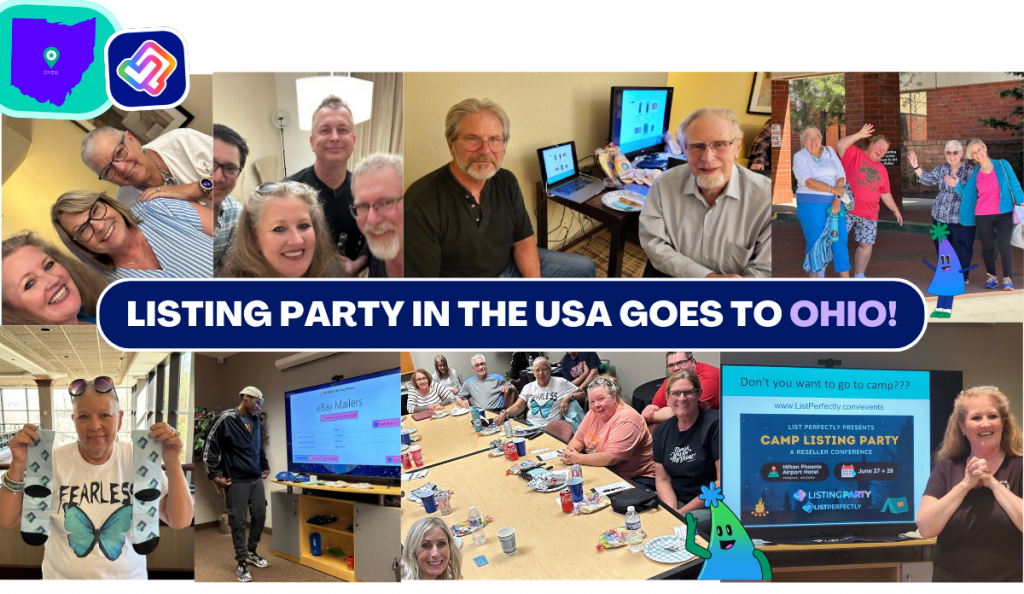 Please make sure to update your information on your account page so we can reach out to you if we're coming to your area!
List Perfectly Updates
Be sure to check the List Perfectly News page regularly for updates.
You might have seen "other" services posting comparison charts or blog posts comparing their company to List Perfectly, and of course, they always conclude that what they offer is better.
Don't be fooled.
List Perfectly vs. Other Options: Facts vs. Fiction
Did you know…
250 million listings to date have been crossposted using List Perfectly
& 75 million items have been created with List Perfectly
Listing Party
There are live events almost every day at Listing Party!
Don't forget you can connect with other List Perfectly members, virtual assistants and others. You can add and set goals. You can crosspost listings for more exposure. But most importantly, you can engage with your seller community!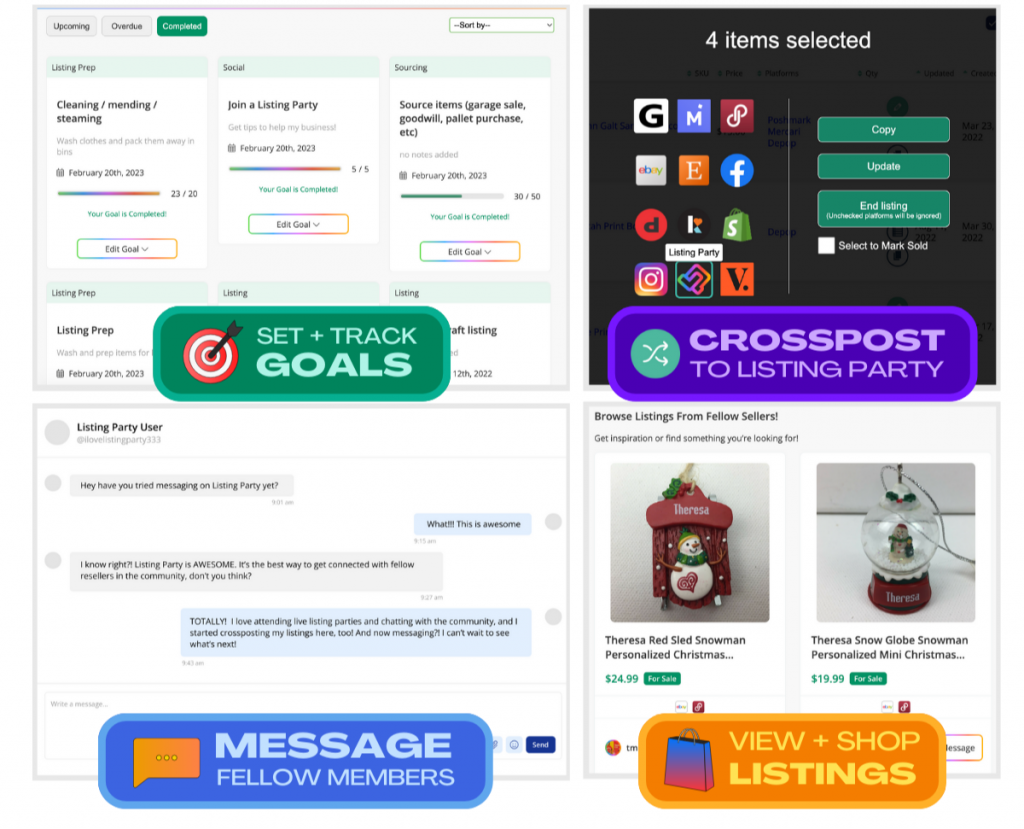 Maybe you'd like to attend Trish Glenn's Daily Mastermind Call, or Theresa Cox's Listing 101. Maybe you want to list, source and sell with Stewart White. Into true crime? Try True Crime & List with Starr Bryson. Looking into consignment? How about Cup of Consignment with the ladies from Consignment Chats.

There are also late-night and weekend options like Late Night Listers with kandlresale and List and Learn with Don of The Donovan Collection, and eBay 101 with Danna Crawford.
Bigger things are coming to your Listing Party community!
We are listening and we hear you! Have an idea for a listing party or would you like to host your own?
Submit a Listing Party request!
LISTING 101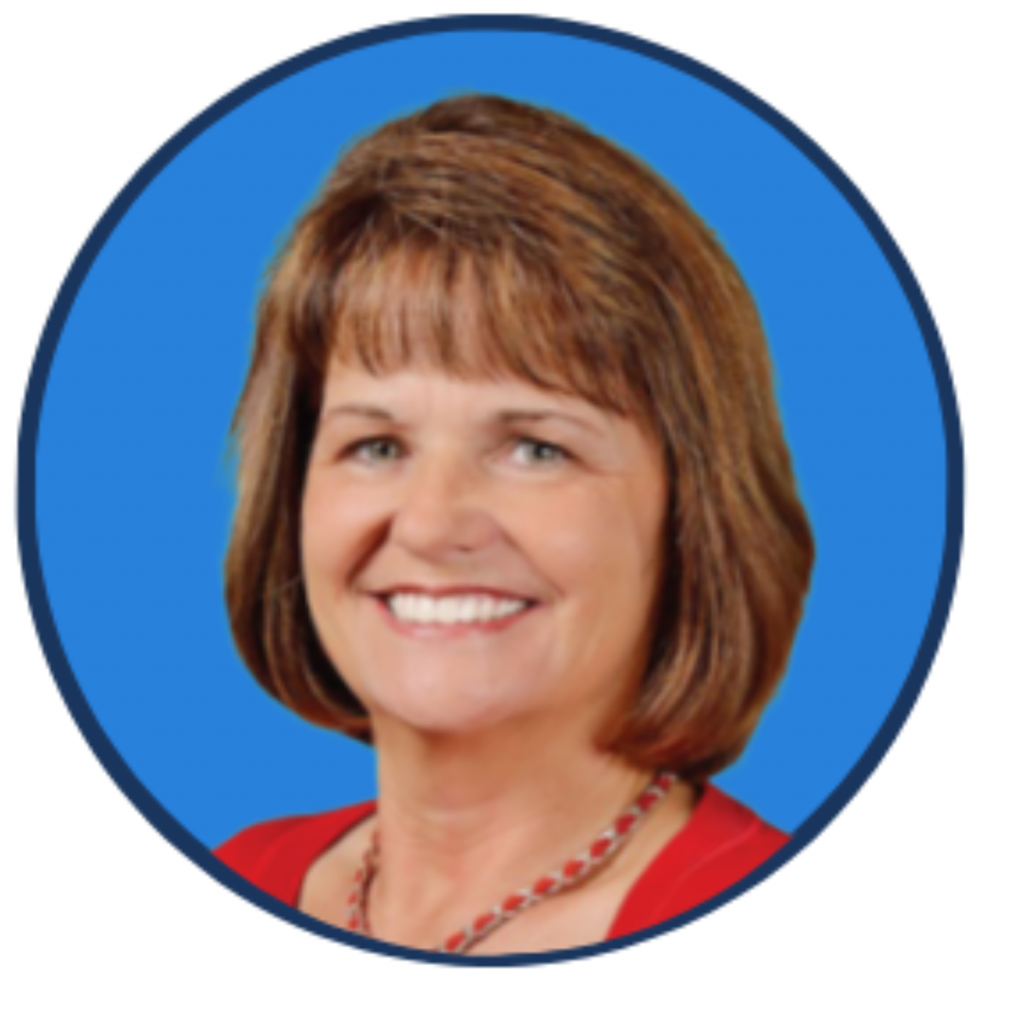 with Theresa Cox, List Perfectly Community Leader
Now Monday at 4 PM PST / 7 PM EST
Theresa Cox and List Perfectly team members are there to give you live help!