What is Vestiaire Collective?
Vestiaire Collective is an online marketplace that began in 2009. Vestiaire operates in 78 countries and is dedicated to promoting sustainable fashion as an alternative to overconsumption and overproduction by providing a marketplace where sellers can sell sustainable fashion items.
Vestiaire's mission is to transform the fashion industry for a more sustainable future, by empowering the community to drive this change.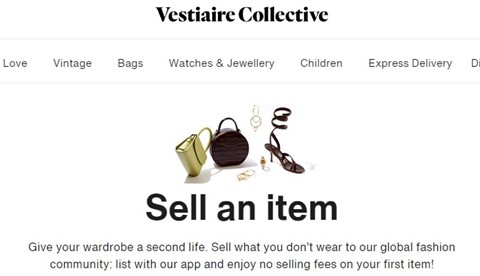 Vestiaire Collective is now on List Perfectly
List Perfectly recently added Vestiaire to their vast line-up of supported platforms so now it's easier and faster than ever to list your items on Vestiaire.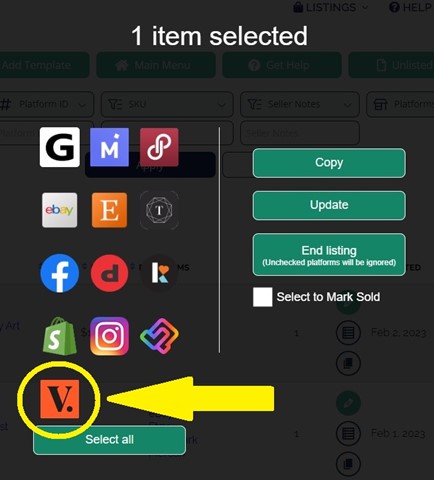 Simple and quick crossposting and managing your Vestiaire listings with List Perfectly will give you even more chances to make sales and will get your products out there and available to buyers in 78 countries. With the Business and Pro Plan, you can crosspost from List Perfectly to Vestiaire in bulk so you can have all your listings that are stored in List Perfectly ready and waiting for buyers in no time on Vestiaire.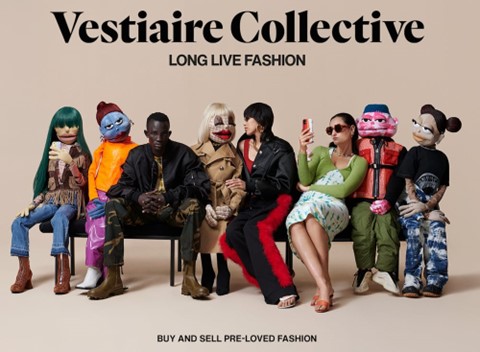 Take advantage of List Perfectly features
Now that Vestiaire is part of the List Perfectly platform family, you can take advantage of List Perfectly's features like inventory management, analytics and more for all the listings that you crosspost to Vestiaire.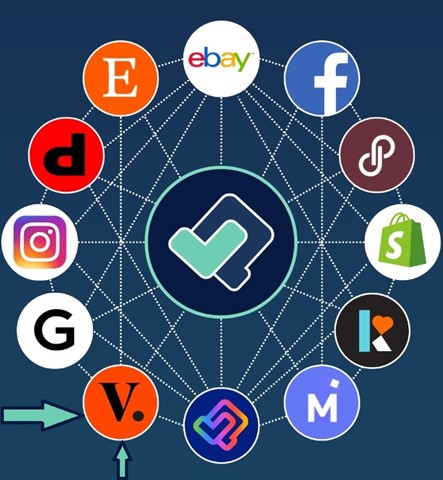 No need to upload each photo individually into Vestiaire now that List Perfectly crossposts to this unique platform. List Perfectly loads them into Vestiaire quickly and all at once with the push of a button.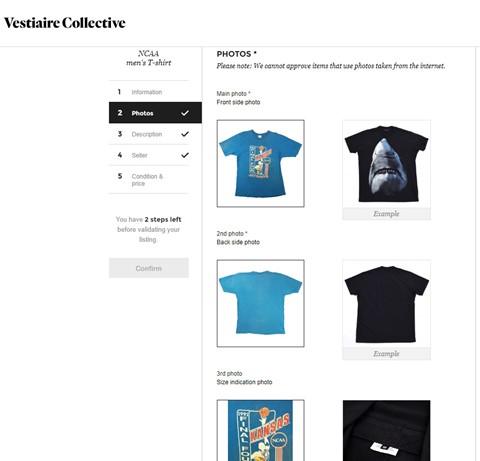 Easier Vestiaire listing and management
Another advantage of being able to crosspost to Vestiaire is that Vestiaire Collective only allows you to lower the listing price and add additional photos. Once your listing is on Vestiaire Collective, they do not allow you to edit any of the listing details aside from lowering the price and adding photos. So, if you want to edit other details in the listing, such as the item condition, description, or any other details, you will have to completely remove the listing and create a new one on Vestiaire.
However, having the listings stored in your List Perfectly catalog that you've crossposted to Vestiaire allows you to crosspost that item back to Vestiaire and you won't have to re-measure, re-photograph, or re-describe your item. Those listings you've crossposted from List Perfectly to Vestiaire can be crossposted again to Vestiaire and you don't have to create a completely new listing on Vestiaire, which would be the case without List Perfectly.
Another great advantage of being able to crosspost from List Perfectly to Vestiaire is that you can use the Word Alert feature to alert you if you attempt to crosspost a brand that isn't allowed on Vestiaire. There are certain brands that Vestiaire Collective does not accept and they will refuse the listing if it is for one of these brands (see list below). If you would like to be alerted when you try to list one of these brands, you can enter some or all of these names into List Perfectly's Customized Word Alert (under the general extension settings) which is available on the Business and Pro Plan.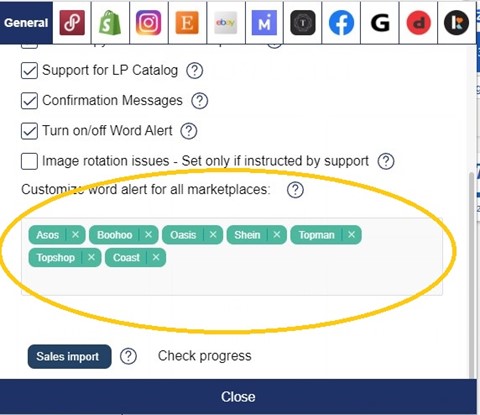 Brands not allowed on Vestiaire
Asos
ATMOSPHÈRE
Boohoo
Burton
Cider
Coast
Debenhams
Dorothy Perkins
Fashion Nova
Forever 21
Karen Millen
Kate Moss For Topshop
Miss Selfridge
Missguided
Misspap
NA-KD
Nasty Gal
New Look
Oasis
PrettyLittleThing
Primark
SHEIN
Tezenis
Topman
Topshop
Wallis
Warehouse
Mary Katrantzou For Topshop
Christopher Kane For Topshop
Topshop Unique
Topshop Boutique
Topshop x J.W. Anderson
Marques Almeida Topshop
Fear of God Essentials
FOG Essentials
Essentials
Long Live Fashion with Vestiaire
Inspired by the "Long Live Fashion" philosophy, Vestiaire provides its community with inspiration, tools and features to lead the sustainability initiative as they sell distinctive, pre-loved pieces from one-of-a-kind wardrobes around the world.
Just like List Perfectly, Vestiaire is unique and promotes pre-loved items, and it is now available for crossposting using List Perfectly.