Estimated reading time: 3 minutes
Are you a List Perfectly user looking for instant solutions to your questions? Look no further than Customer Support 411, our exciting daily event where you can connect with our dedicated List Perfectly customer support team members in real-time. We're here to make your experience smoother, your questions answered, and your issues resolved – all within a single, power-packed hour!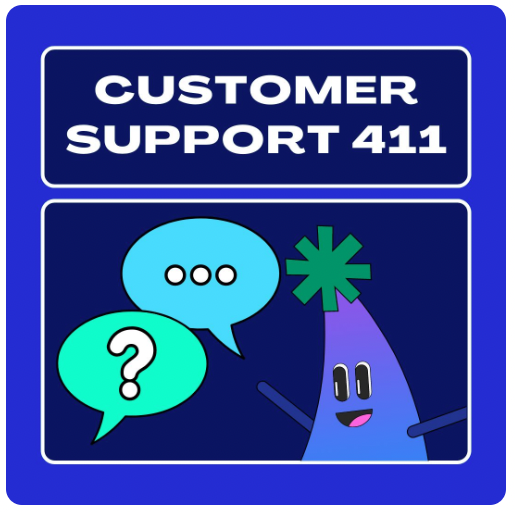 What's Customer Support 411 all about?
At Listing Party, we're all about ensuring you have the best experience possible. That's why we've introduced Customer Support 411, an interactive and live event designed exclusively for List, Perfectly users like you. In this one-hour session, you'll have direct access to our expert support team members who are armed with the knowledge and insights to address your concerns on the spot.

What You Can Expect
Live assistance
Have you ever wished you could have a direct conversation with someone who knows the ins and outs of List Perfectly? Well, now you can! Our team members are standing by to provide you with real-time answers and solutions.
Share your screen
Have a specific issue that's hard to describe? No problem! With Customer Support 411, you can share your screen, allowing our team to see exactly what you're facing and guide you step-by-step to resolve it.
Ask questions
Whether you're a newbie or an experienced user, questions are always welcome. Our team is here to address any doubts you may have, big or small.
Live demonstrations
Sometimes, seeing is believing. Our experts can demonstrate key features, tips, and tricks to help you make the most of List Perfectly's capabilities.
How to join
Participating in Customer Support 411 is a breeze!
Follow these steps:
Check the schedule
Head over to the Listing Party's event tab to find out when the next Customer Support 411 session is scheduled.
Mark your calendar
Once you've found a convenient time, mark it on your calendar so you don't miss out.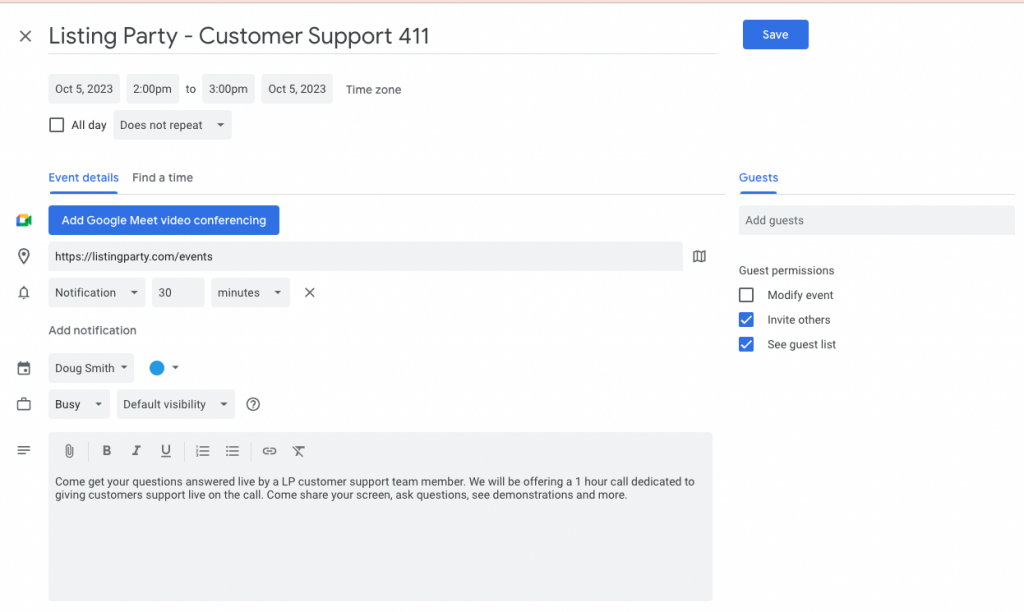 Join the call
At the scheduled time, join the live call by clicking the provided link. You'll be connected with our friendly support team members, ready to assist you.
Engage and learn
Feel free to ask questions, share your screen, and absorb all the valuable insights our experts have to offer.
Why Choose Customer Support 411
Instant help
No more waiting for email responses or scouring through forums. Get immediate answers and solutions directly from our experts.
Interactive experience
Customer Support 411 isn't a one-way street. It's an interactive platform designed to address your unique needs.
Efficiency
Troubleshooting becomes a breeze when you can show your issues in real-time. Our team can quickly identify and resolve the problem.
Boost your knowledge
Discover new tips, tricks, and features that can supercharge your List Perfectly experience.
At Listing Party, your success and satisfaction matter. With Customer Support 411, we're here to ensure that you have the support you need when you need it the most. Join us for a dynamic hour of live assistance, insightful demonstrations, and immediate solutions. Your List Perfectly journey just got even better!
Check out our daily event schedule. We can't wait to see you at Customer Support 411 – where solutions come to life in real-time!