If you haven't heard, there's been a ton going on at Grailed! Sarah Thompson, Grailed's Associate Director of Business Development, recently joined us on The Seller Community Podcast and talked about some exciting announcements, and what's next for Grailed.
Grailed is one of the platforms that List Perfectly supports and with so much going on, we thought we'd continue the conversation here on The Seller Community Blog.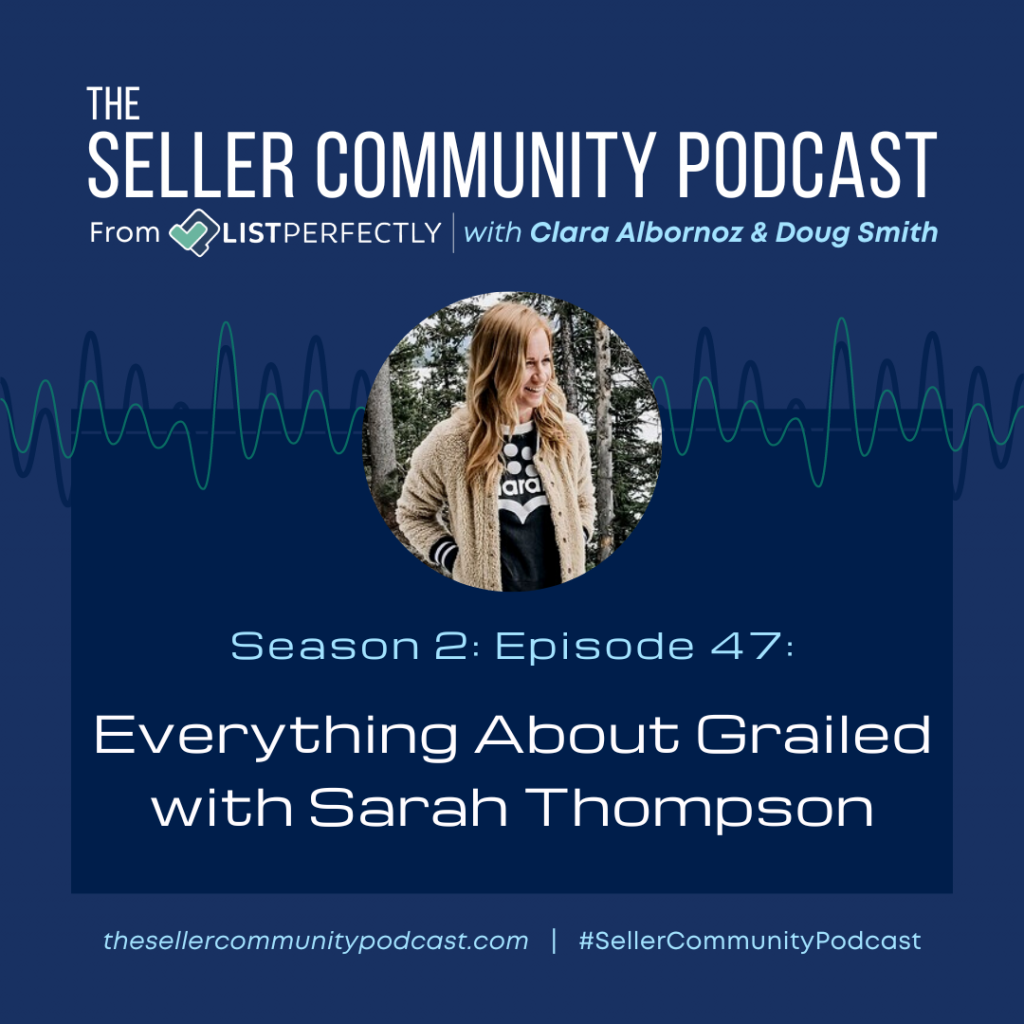 Sarah came to Grailed from The RealReal and has experience in the secondary market with a focus on luxury handbags and jewelry. Sarah's team works in seller engagement, email campaigns, new seller onboarding, and more.
Grailed was also recently featured in Vogue Business in an article titled "Grailed is bringing back womenswear with a fresh approach." The Vogue piece focuses on Grailed's recent womenswear launch.
Basically, Grailed is super-hot right now!
What is Grailed?
On their website, Grailed says they are "the one-stop destination for buying, selling, and exploring menswear and womenswear."

Sarah told us, "Sellers come from all around the world to come and list their items on Grailed. We officially launched womenswear on the site, which is so, so exciting. Our sellers really came out to support us for that. And we just hit a quarter of a million listings of womenswear on the platform yesterday. So we have some amazing inventory on the platform and we're super excited about it."
Among some of the things that make Grailed different include a take rate of 9%, which is lower than a lot of other womenswear-centric marketplaces, according to Sarah. Grailed also offers digital authentication and an average selling price of over $100.
What can be sold on Grailed?
The Grailed marketplace is focused on fashion so items like apparel, shoes, accessories, handbags, and leather goods are among the hot sellers. Hard-to-find items are referred to as "grails." Grailed loves almost everything with a designer name or a brand attached to it, like Prada, Dior, and similar brands and designers.
Digital authentication is important to Grailed, and part of the listing process. So right now, Grailed is staying away from items that are difficult to authenticate digitally like luxury watches, and trading and collectible cards.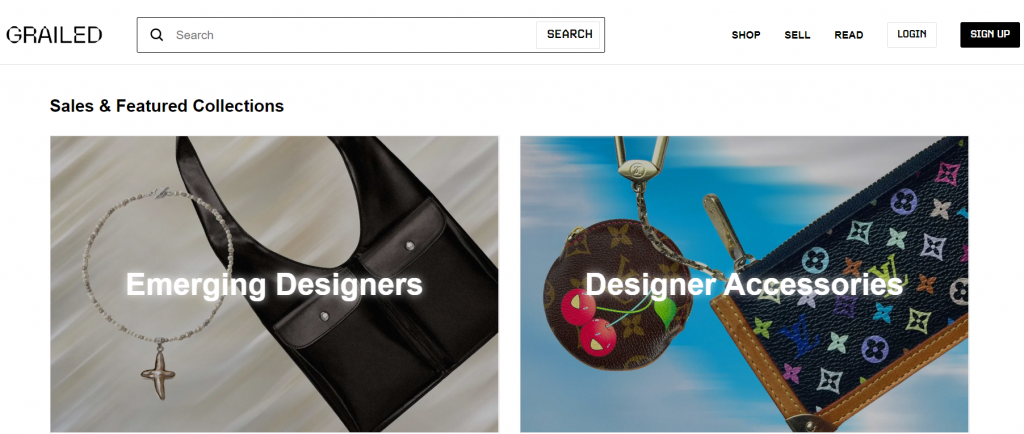 Grailed doesn't want you to be scared away by luxury or designer items though. Grailed also offers what they call "basics" including brands like Levi's, Gap, and Lululemon. Nike is also a huge seller on Grailed, as are Jordans.
Telfar sells well as does Birkenstock, New Balance, Nike, Levi's, and The North Face.
Grailed does offer a Miscellaneous category that also includes luxury items like Hermes teacups, Hermes plates, Tiffany sterling, and more. Sarah explains, "the miscellaneous category does very well with anything with a designer attached to it."
Grailed's womenswear launch
Launching womenswear was obviously huge for Grailed. "It's the biggest thing we've done since launch. So we are so excited about this. It is something that has been a discussion for most of the year," Sarah told us.

"We used to have a sister site called Heroine, and we officially did sunset that last year. What made the most sense for us is for us to have it all on one platform so a buyer can shop menswear or womenswear, whatever they are interested in looking at is right there on Grailed for them."
You can read more in the Vogue Business piece and if you're in Los Angeles or New York City, you might see some billboards promoting Grailed's womenswear launch.
Grailed strives to offer womenswear in what Sarah referred to as "the natural way that they would shop their closet." So this idea promotes pairing different items together, like maybe luxury jeans, a t-shirt, and Birkenstock sandals. You could even throw in a luxury handbag, and maybe some jewelry. Build an outfit from Grailed!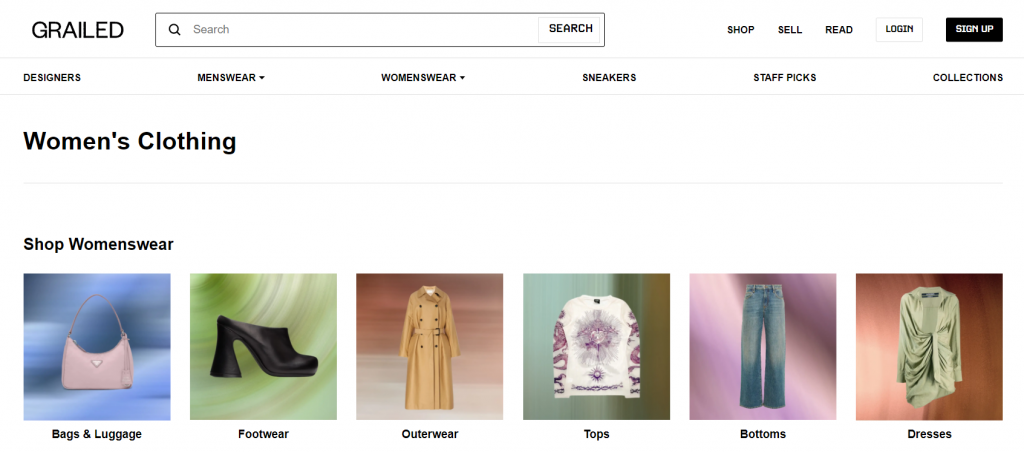 Brands that are doing well include Louis Vuitton, Chanel, Hermes, Dior, Prada, Balenciaga, Ganni, Zimmermann, and Marc Jacobs.
On Grailed, buyers are able to set preferences to help them shop. Buyers can follow brands and their favorite sellers.
Buyer and seller protections
Grailed offers buyer and seller protection.
Grailed offers Grailed Protection where a buyer would work directly with a Grailed representative if there are any issues. Grailed offers live customer service with no bots, and no automation so you're dealing with an actual Grailed employee if you have any issues.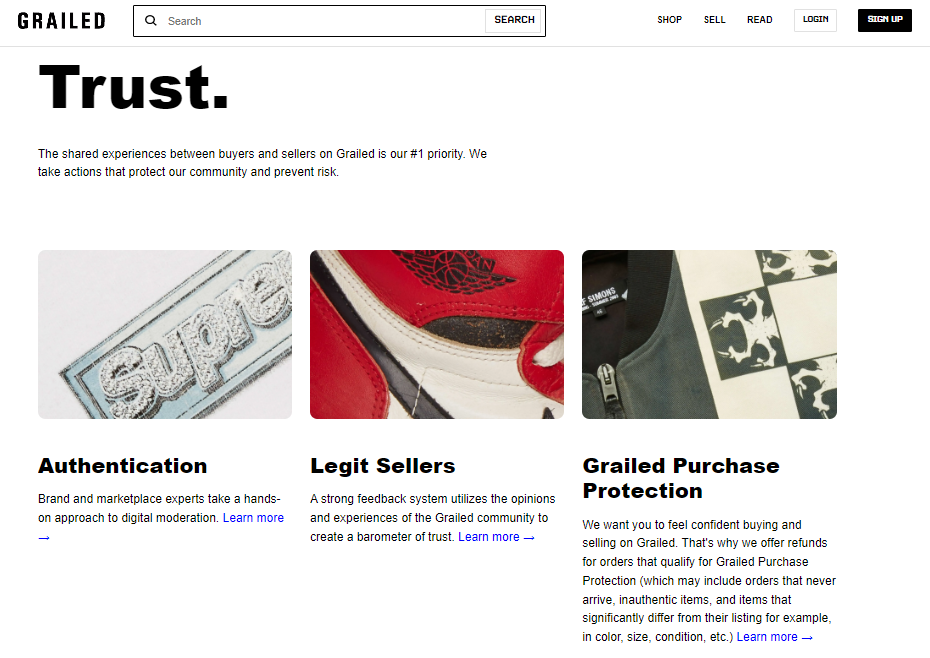 "Anytime you open a ticket or send an email or start a chat on the Grailed website, you are going to talk to a real live human being, which is great and is not as common as it used to be," Sarah informed us.
Sellers have access to a Grailed support team that specializes in working with full-time top-tier sellers. New sellers have access to this support as well.
Grailed authentication
Grailed digital authentication is unique as it assesses every listing before the listing goes live. Sarah says, "we protect our buyers and our sellers with our authentication checks as we use a combination of a human again. So we are real live authenticators and our machine moderation. So our human moderators are really the driving force behind our digital authentication. We review all risky listings before they hit the feed."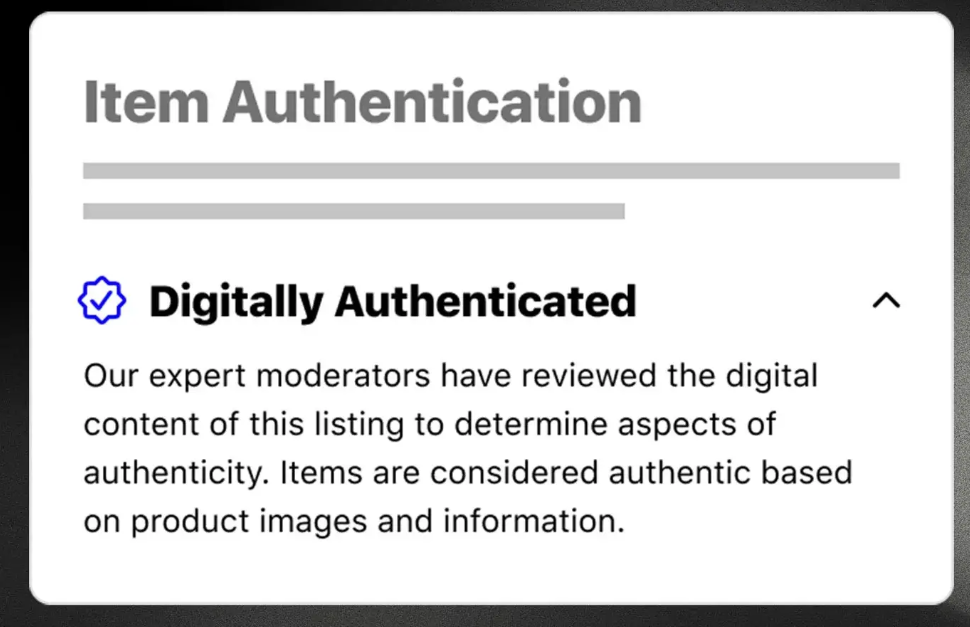 What could stand out in a listing to Grailed's digital authentication? A couple of the big red flags include how susceptible the brand or style is to being replicated and how a listing price is priced in comparison to its value. For example, if something is really, really underpriced or really, really overpriced, it would stand out.
Grailed Payments
Grailed Payments is Grailed's new payment processing platform and is a partnership with Stripe. Buyers can pay with a debit card, Apple payments, credit card, and more, their choice. Sellers don't have to wait until the item is received if the item is shipped within seven days.
Sarah explained, " the way it works for the seller is as soon as the seller adds a tracking number to our interface, it automatically disperses from Stripe and it comes via ACH deposit into their bank account, which is nice. So, the seller does not have to wait until the buyer receives the item. It's when the tracking is added."
Tips for success on Grailed
Grailed offers seller tools to help sellers, including the ability to boost their listings every seven days and make and accept offers. Sellers should make sure photos and listings are good so the listing passes through the authentication process. Grailed also encourages having a good profile and offering quality customer service.
Sarah says, "People love to buy from other humans. And that's why buyers come and buy from marketplaces as they get to have this fun e-commerce peer-to-peer experience. And so the more that you humanize your account, the more likely you are to get new buyers coming over to see what you have for sale."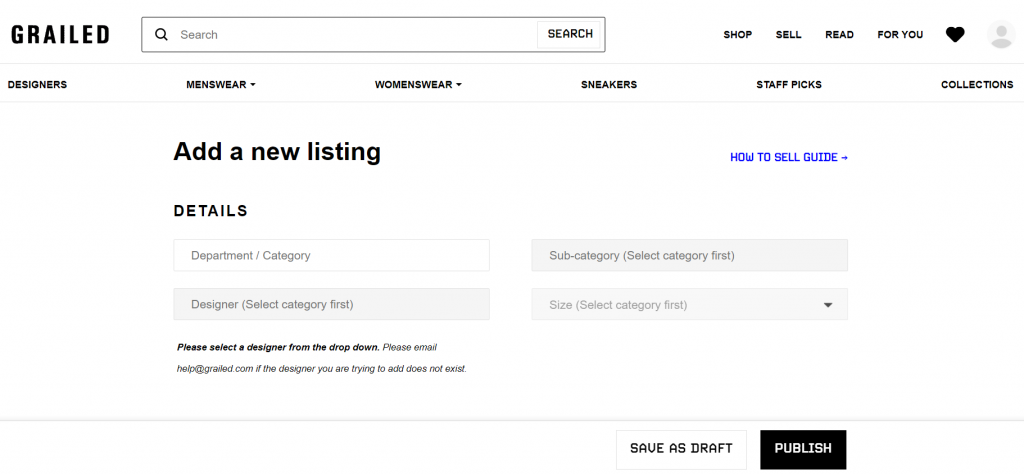 Sellers also have direct access to Sarah's team of seller advocates. Sarah told us, "I think one of the other things that is special about Grailed is that a seller has access to myself and to my team. So we love to provide some tips and tricks on how to like and help you be successful. We've done reviews of people's accounts before by request from them. And so we can give them tips on how to improve, and how to sell more."
Seller engagement at Grailed
Grailed sends out regular emails with content to help sellers succeed on the platform. Grailed also lets sellers know what's in high demand from buyers so sellers get some guidance on sourcing. Sellers have access to Grailed support, Sarah's team, and other resources like the Dry Clean Only blog from Grailed, which is one of the features Sarah's team helps maintain.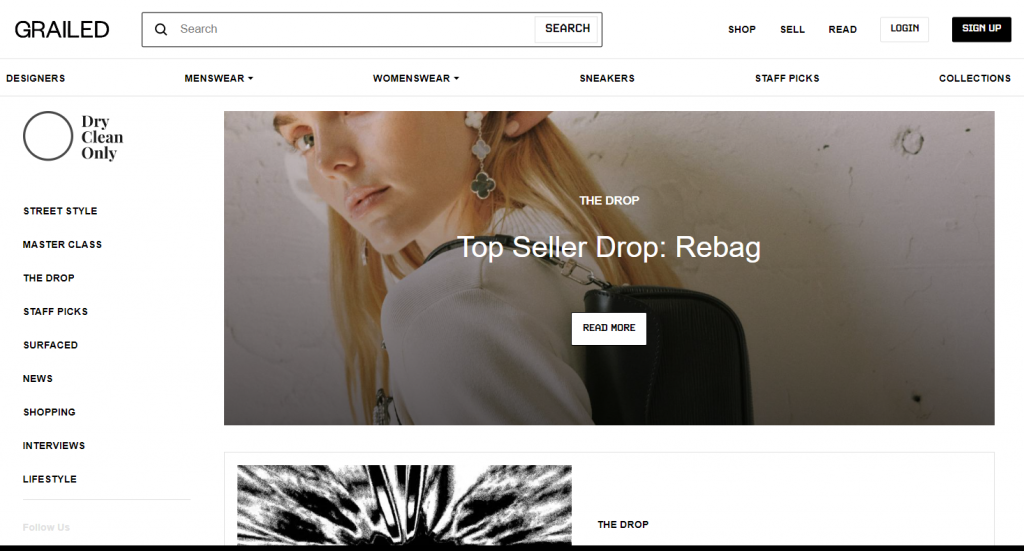 "The best thing to find on Dry Clean Only is the seller's tips and tricks, in my humble opinion. One of the best informational blog posts is our "Womenswear: What to Sell" article. On there you can find our in-demand designers and brands, and our in-demand categories."
Grailed misconceptions
One of the biggest misconceptions about Grailed is that it's only for luxury items or streetwear. Grailed is much more than that. Sarah says, "We encourage sellers from all over the world to come and sell what they have and what they are excited about and what is selling well for them. And so I think that might be really the only misconception is that, you know, a seller might think that their items aren't valuable enough, but we disagree."
Also, Grailed is not just U.S. only. Sellers can sell worldwide without restrictions, but can also choose to sell domestically only. Sellers can choose what countries to ship to and what countries to not ship to.
"What I do love about Grailed is that we do celebrate the wins of our sellers. And, you know, something that's important to me and my team is making sure that we get a seller, a new seller that comes to Grailed, onboarded quickly. And you know, we want them to make their first sale quickly," Sarah told us.
Grailed has grown quickly and has lots of great things coming soon, and is currently planning for Cyber Week, Black Friday, and Cyber Monday, and beyond.
If you haven't tried Grailed and sell menswear and womenswear, give it a try! Tell them List Perfectly sent you!