When I was on the Seller Engagement team at eBay, I worked extensively in the eBay community, online and offline. Online in the literal eBay online community, and offline at seller events, industry and eBay events. One of the topics I would regularly talk about was the number of resources available to eBay sellers.
eBay is one of the biggest platforms, and of the platforms supported by List Perfectly, the platform that's been around the longest. eBay can be a little set in its ways, but also does provide a ton of resources for sellers.
Let's take a look at some of the resources available to eBay sellers.
eBay Seller School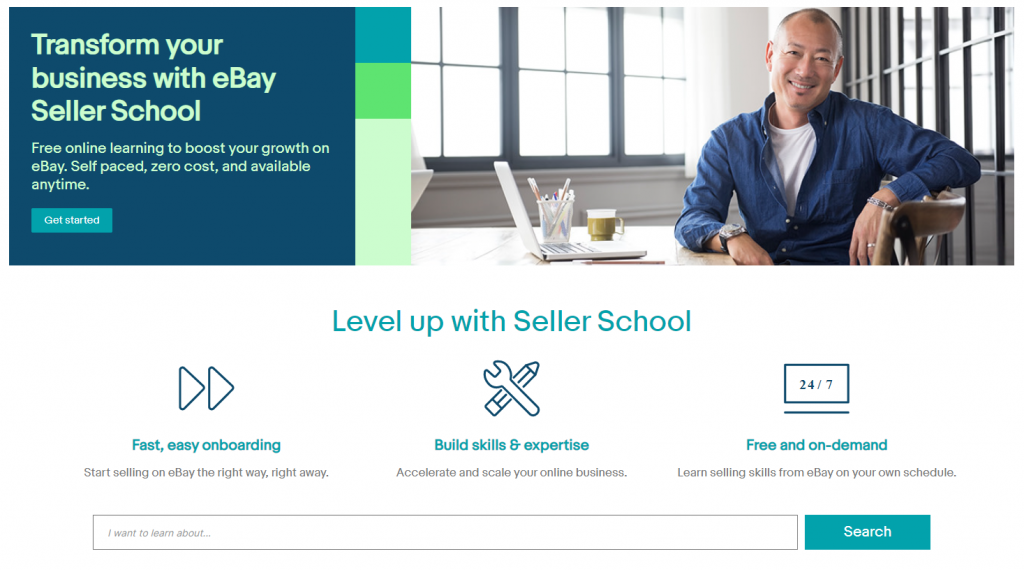 One of the newer eBay resources is eBay Seller School. eBay Seller School offers free online courses related to selling on eBay, available 24-hours a day, accessible as you see fit.
You can find courses on:
Getting started on eBay

Boosting sales

Setting yourself up for success

Growing and scaling your business

And more

Some topics include:
Listings

Shipping and Returns

Marketing

Business Operations

Your Account

Tools and Programs.

This is a great resource for those that like self-paced training and videos.
The eBay Community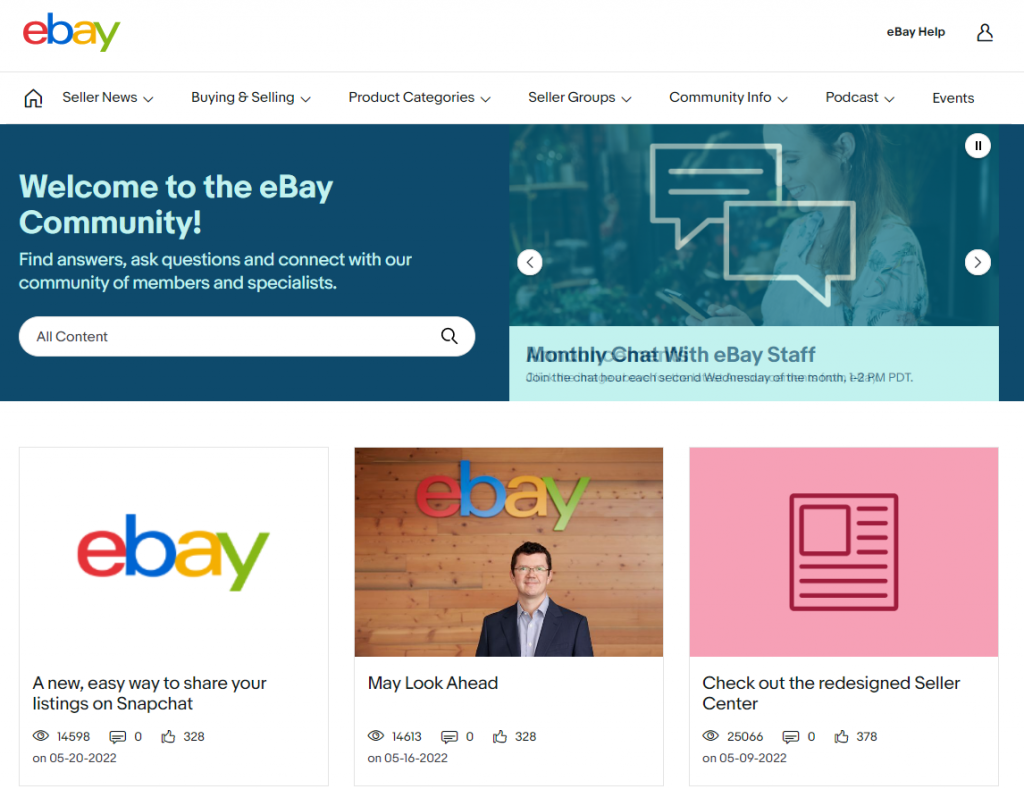 For those preferring interactive content, and content from their peers, other sellers, and eBay itself, The eBay Community is a great choice. The eBay Community was one of the very first online communities and has been around nearly as long as eBay. Jim "Griff" Griffith, basically the founder of eBay and the seller community, was on The Seller Community Podcast and told us all about the history of the community at eBay.
The eBay Community is a spot where sellers can interact with other sellers, and with eBay staff and employees. It's also the best spot to get seller news and updates straight from eBay in the Seller News section. The eBay Community also features blogs, groups, and discussion boards, and is the home of the eBay for Business Podcast, another great eBay seller resource.
eBay Customer Service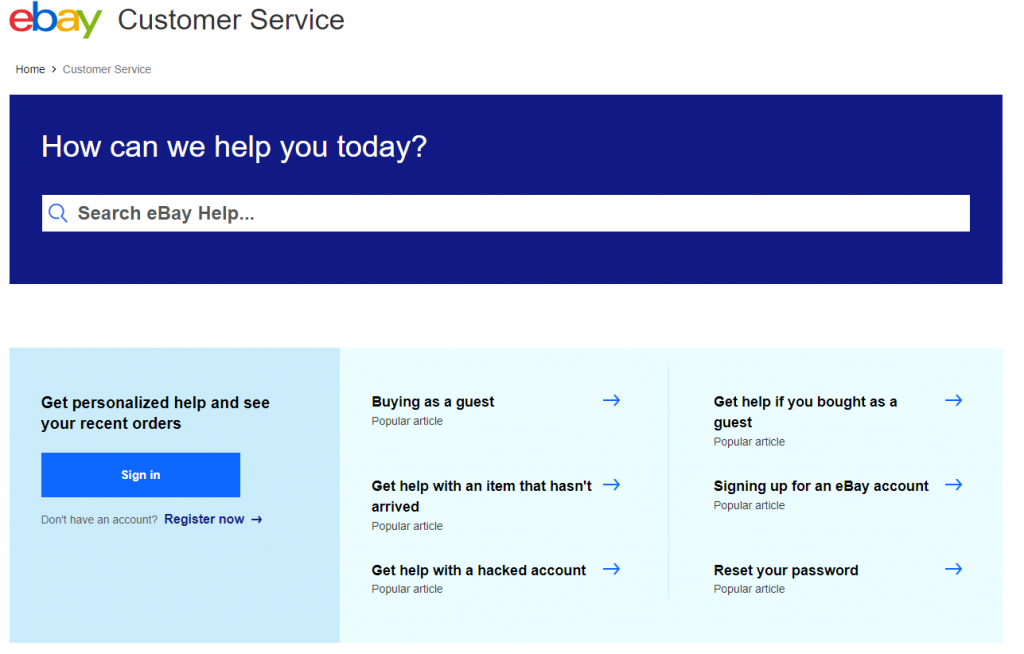 eBay has a great online help and Customer Service section as well, which is more of a self-help option. Here you can search eBay's online resources for help, select recent orders you may need help with if logged into eBay, get help on common tasks like returns, tracking, and more, browse various help articles, and see options to contact eBay.
eBay contact options move you through an online flow of self-help and automated tools. If you're not able to get the help you need, you'll see the option to ask an expert seller in an online chat experience.
eBay Seller Events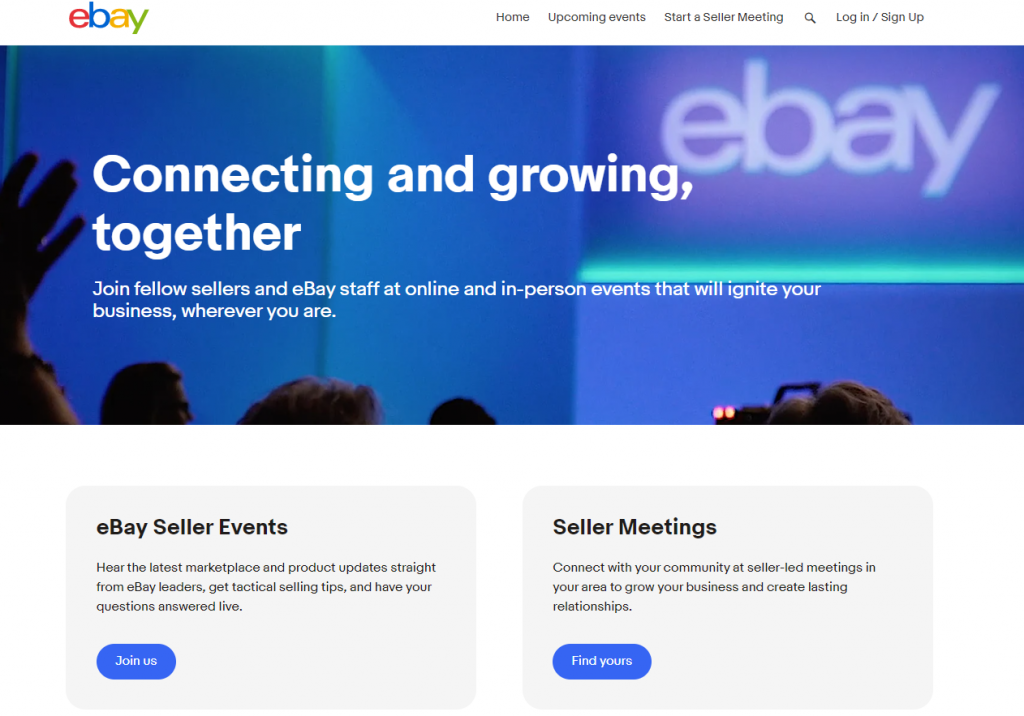 eBay also offers seller events, check-ups, and more that are face-to-face and also helps sellers promote their own eBay events and meetups. Here you can connect with sellers close to you and sign up for information about eBay events. Many seller and eBay events are now online and offline, whichever works for you.
The seller community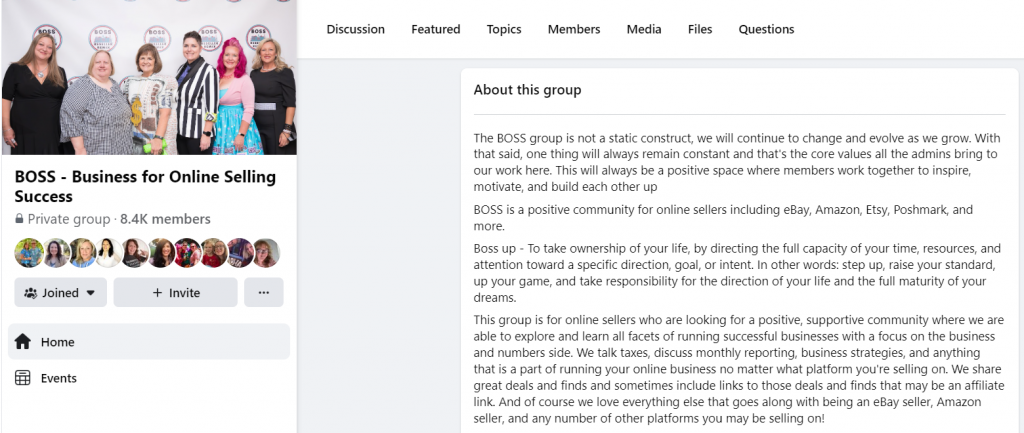 There's also the seller community as a whole, outside of eBay, that will provide help to other sellers. There are many experienced sellers who have their own websites, YouTube channels, Facebook Groups, in-person meetups and events, and more where they help other sellers. Take a look at thenurseflipper on YouTube, refashionedhippie and thehippyedit on Instagram, and the BOSS Reseller Facebook Group for some examples. For in-person eBay seller events, check eBay seller events
List Perfectly resources for eBay sellers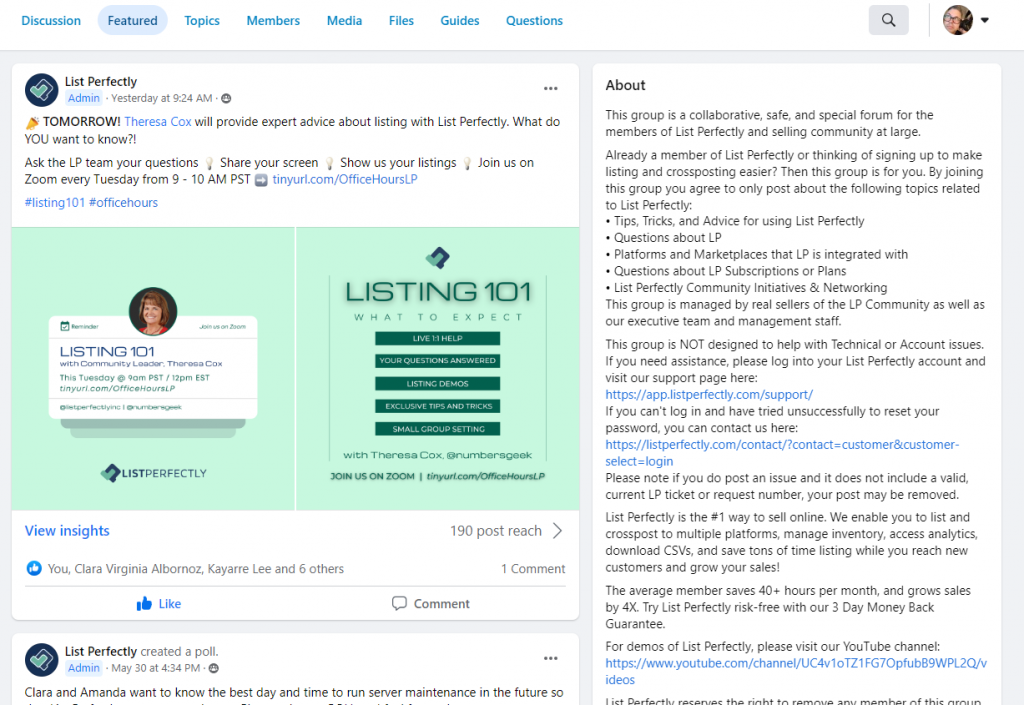 And of course, don't forget about the free resources List Perfectly offers to eBay sellers and all sellers. List Perfectly's Facebook Group is a great resource where you can ask eBay-related questions. Theresa Cox, is a 25+ year eBay seller and List Perfectly power user. She offers weekly Listing 101 sessions where she often helps with eBay questions.
The Seller Community Podcast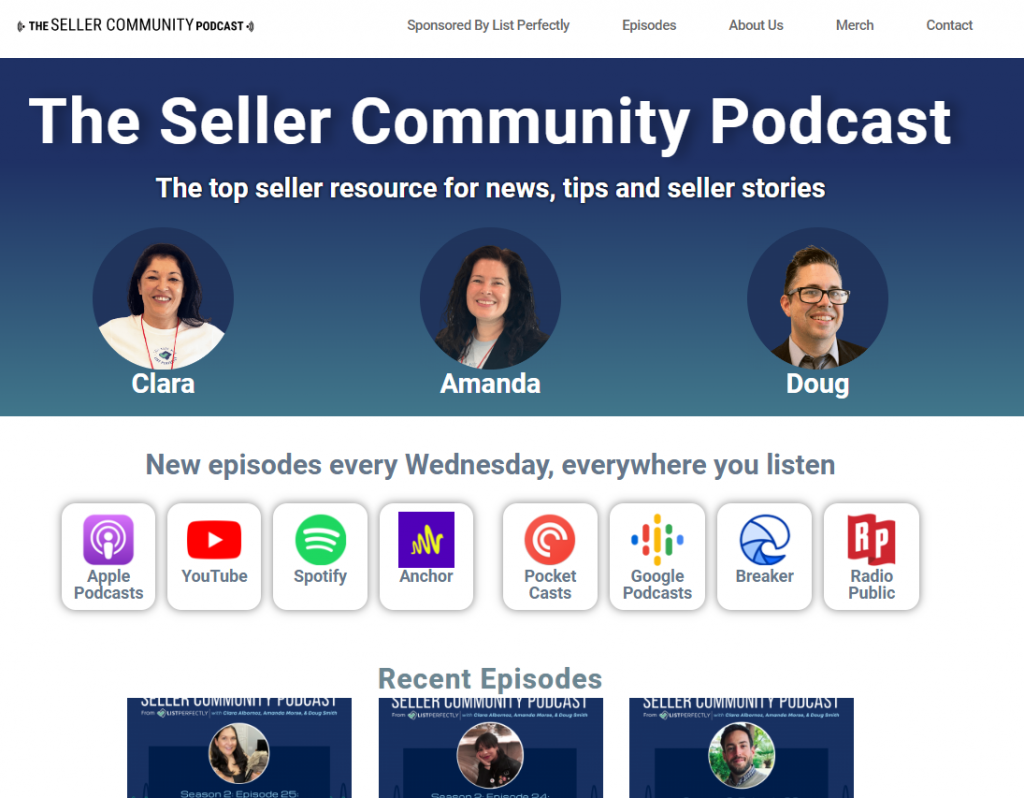 The Seller Community Podcast from List Perfectly is our weekly podcast which often features eBay sellers, topics, and discussions. The podcast episode on eBay SEO with Dave Snyder remains the most popular episode, and Dave has been on multiple times. We've also had Julien Dudoit, the head of eBay's VERO program, on to answer questions about the often misunderstood VERO program at eBay. Theresa Cox has been on several times, debuting with an episode on eBay resources.
The Seller Community Blog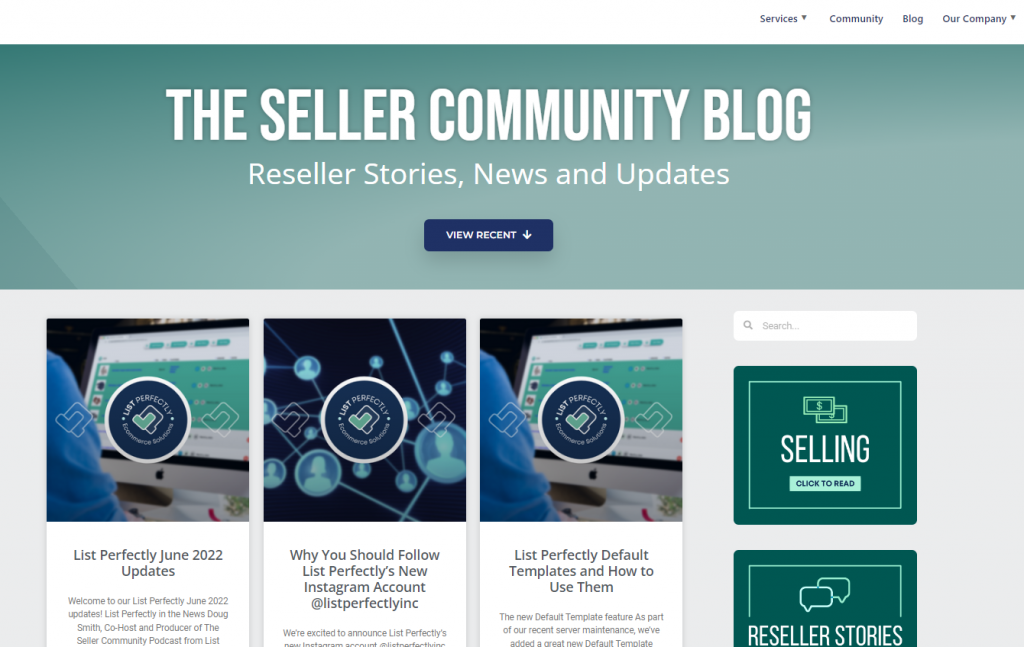 The Seller Community Blog from List Perfectly is another great eBay seller resource, featuring eBay sellers and topics, including recent posts on reviewing your eBay invoice, international shipping, and features on eBay sellers like Theresa Cox and Kim Rose.
The List Perfectly YouTube channel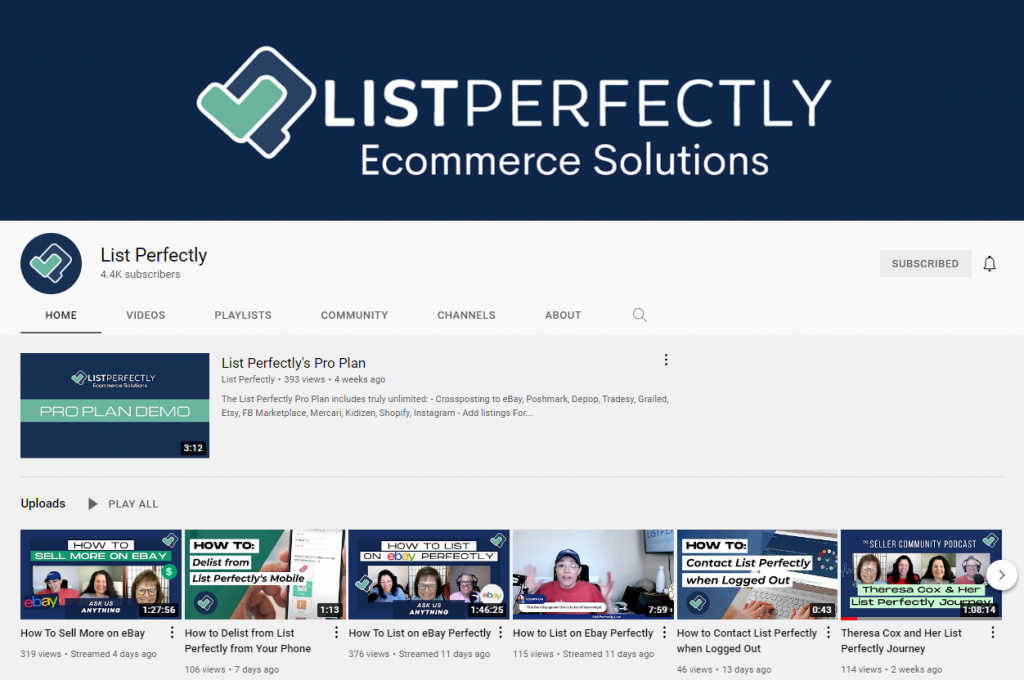 The List Perfectly YouTube channel is a valuable resource for eBay sellers. The channel offers videos and regular live sessions on not only using List Perfectly with eBay, but on eBay related topics as well. Recent lives have included How To List on eBay Perfectly, and How to Sell More on eBay. How-to videos on using List Perfectly with eBay include How to Crosspost to eBay with List Perfectly.
So, eBay may be intimidating to learn and master, but there are many resources available to help you from eBay itself, sellers and the seller community, and List Perfectly!