Welcome to our List Perfectly June 2022 updates!
List Perfectly in the News
Doug Smith, Co-Host and Producer of The Seller Community Podcast from List Perfectly was recently interviewed on the topic of branded podcasts by Marketing Brew.
We're proud of our podcast, its growth, and where it's going! It's a huge resource for the entire seller community. We are also proud that The Seller Community Podcast is produced and marketed entirely in-house!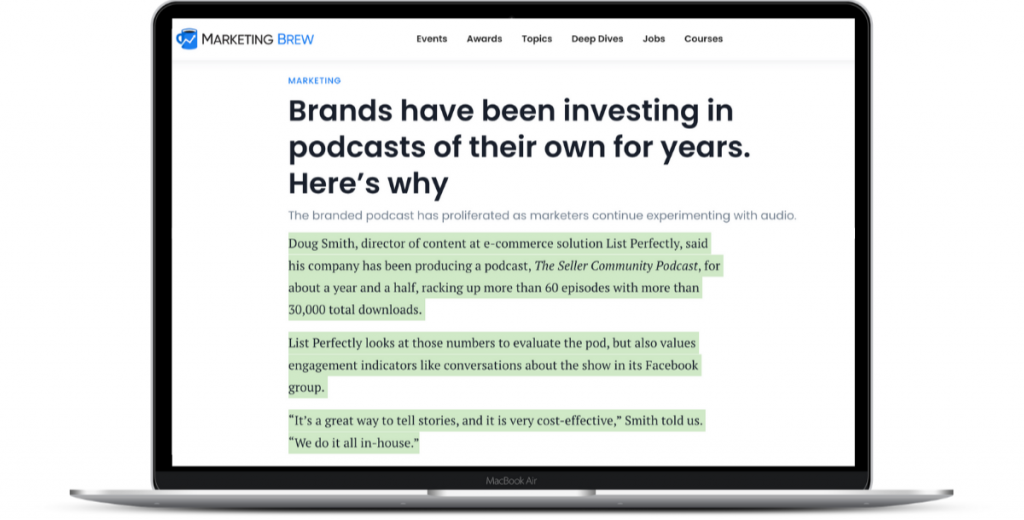 Read the article on Marketing Brew
List Perfectly Updates
We have released a new feature we'd love for you to try: Default Templates. The default template feature allows you to set which template List Perfectly will default to each time you create a new listing in your List Perfectly Catalog.
Templates are useful for all the information you need to include in each listing, like brand, color, zip code, cost of goods if averaging a bulk purchase, etc., no matter what you're listing.
All plans have access to this new feature. More details can be found in our guide here.
Have you noticed List Perfectly's new Word Alert feature?
If a marketplace prohibited word is detected in a listing, a warning will pop up, allowing you to make corrections before the listing is published. Soon, List Perfectly will allow users to create their own custom alert words!
The Seller Community Blog
Check out some recent posts from The Seller Community Blog:



The Seller Community Podcast
Listen to recent episodes on your favorite streaming app, or on thesellercommunitypodcast.com.
Here are some of our recent episodes: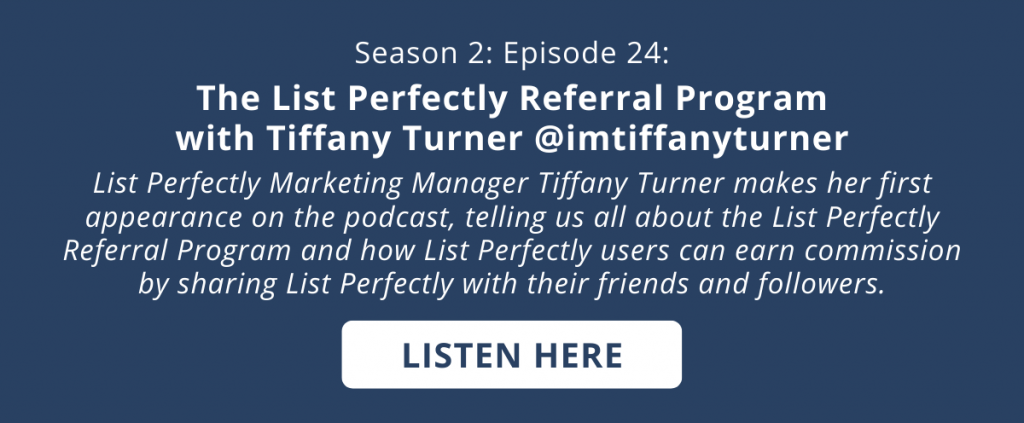 The next The Seller Community Podcast Livecast with Clara and Doug will be on the List Perfectly YouTube channel Wednesday, June 8, at 2:00 PM PST.
List Perfectly YouTube
Some recent live sessions from the List Perfectly YouTube channel:



Thank You!
Thanks for checking out our List Perfectly June 2022 updates!
We'll see you next month with the latest List Perfectly news and updates!
Thank you for being a part of the List Perfectly family!