I recently wrote about eBay seller resources offered by eBay and List Perfectly. List Perfectly also has many free resources we offer to sellers. Some of these resources are List Perfectly focused, but others are resources for all sellers across the selling platforms List Perfectly supports.
Let's take a look at some of List Perfectly's free resources for sellers, some of which you might not be aware of.
The List Perfectly Facebook Group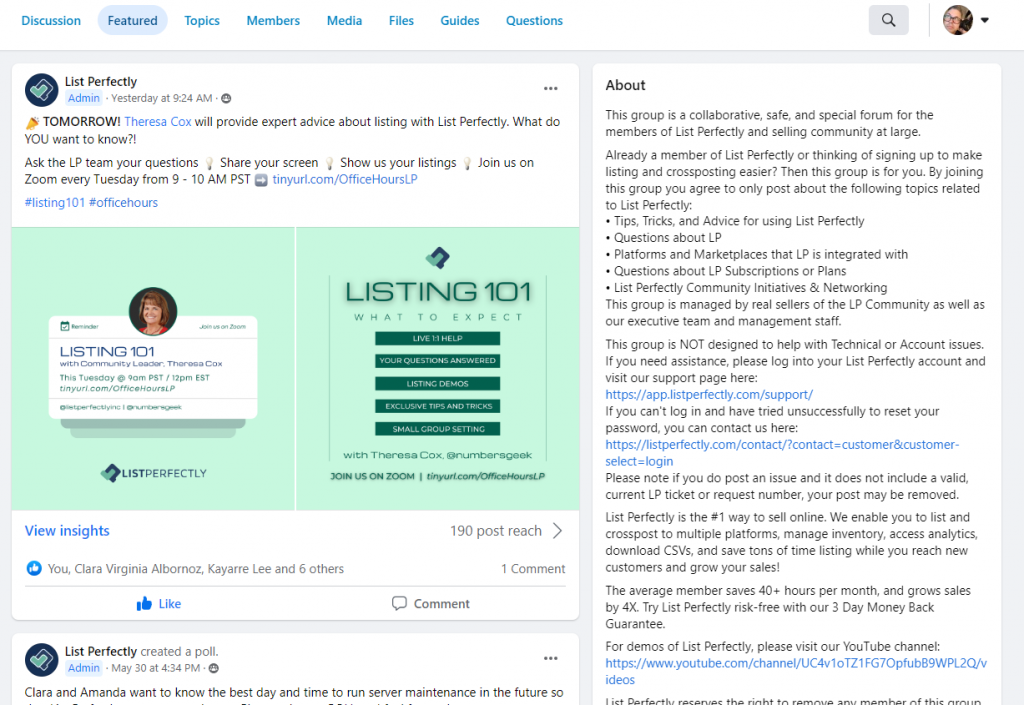 One of the main resources that is useful for sellers across marketplaces is List Perfectly's Facebook Group. In this group you can interact with a ton of other sellers, List Perfectly employees and execs. Clara is active in the group all of the time! Of course you can ask List Perfectly questions, but you can also ask selling questions and other questions related to the marketplaces List Perfectly crossposts to.
Clara regularly goes live in the Facebook group, and you'll see the latest List Perfectly news and updates, as well as posts on the latest episodes from The Seller Community Podcast, and posts from The Seller Community Blog. You don't even have to be a List Perfectly member to join the group and benefit.

The Facebook Group doesn't offer List Perfectly support. For support, you need to contact List Perfectly Technical Support.
The Seller Community Podcast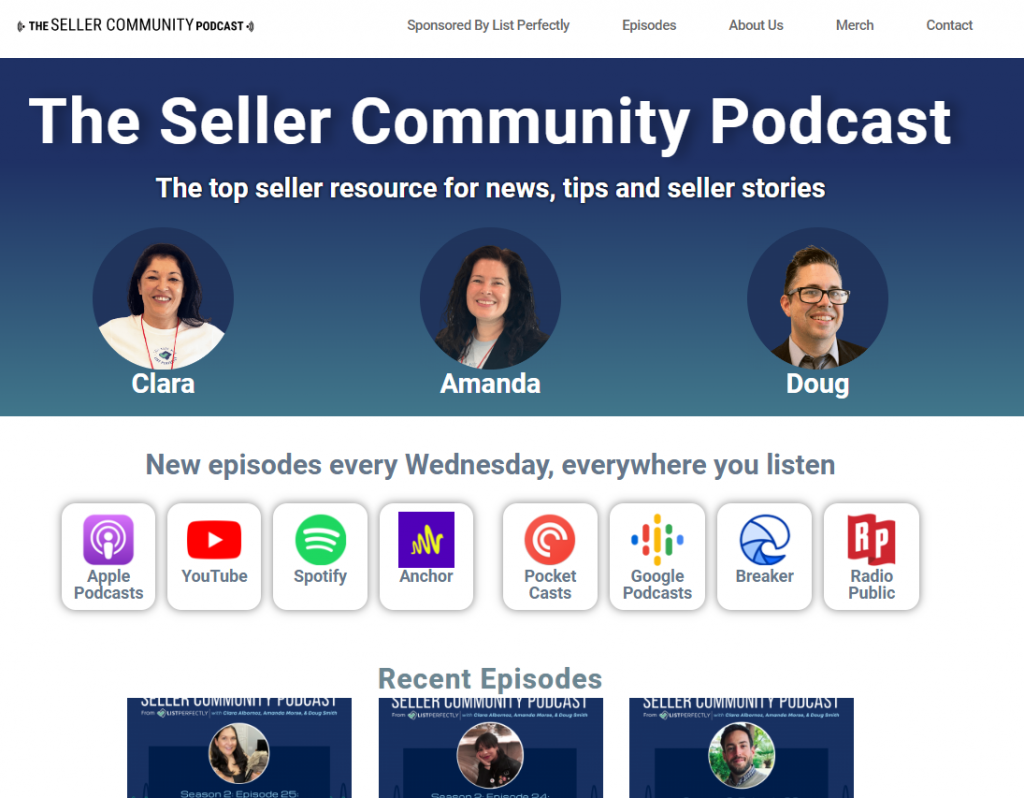 The Seller Community Podcast from List Perfectly is our weekly podcast which features sellers, topics, and discussions. Again, this isn't a resource that's fully List Perfectly focused. You'll see seller stories, marketplace coverage, and managers and execs from marketplaces as well.

For example, Eddy Widerker, CEO of Size.ly was on season one episode 36, and Dori Graff, Co-Founder, and CEO of Kidizen was on season one episode 41. The Co-Founders and Co-CEOs of List Perfectly, Clara Albornoz and Amanda Morse, have been on many episodes as well.

We've also had Julien Dudoit, the head of eBay's VERO program, on to answer questions about the often misunderstood VERO program at eBay. Long-time eBay seller Theresa Cox has been on several times, debuting with an episode on eBay resources.
On The Seller Community Podcast website, you'll also find show notes for each episode. Here we include episode information, links to where you can listen, links related to the episode topic or guest, and a transcript for those of you who prefer to read.
The Seller Community Blog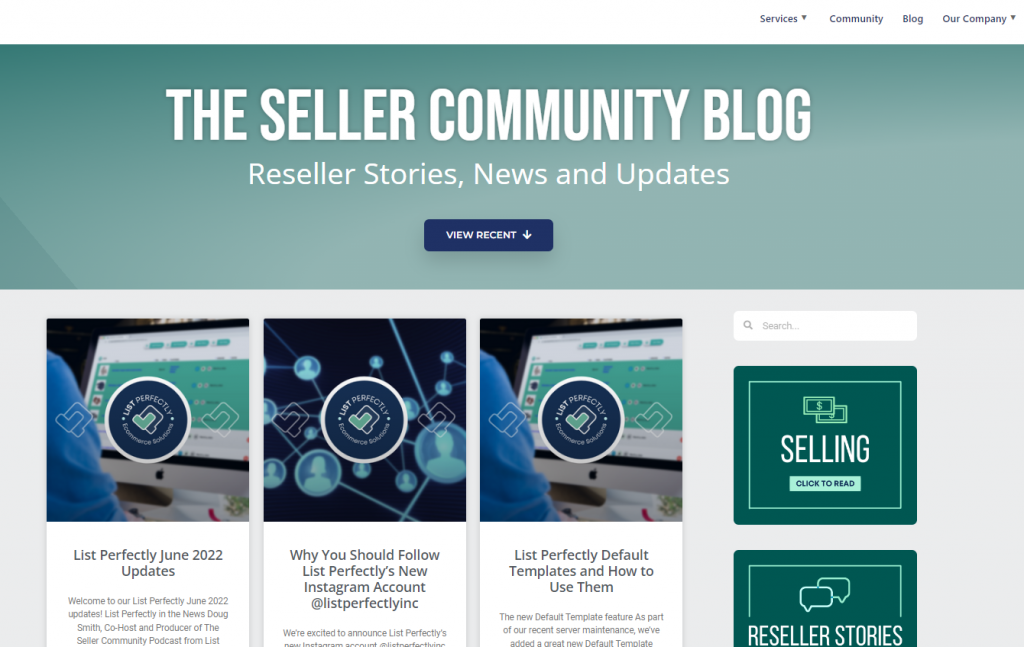 The Seller Community Blog from List Perfectly is another great seller resource, featuring sellers and topics, including recent posts on listings items you have now, pricing too low, and buying what you love from online sellers and List Perfectly users like Kimberly Rose, Maggie Weber and Josh Gutierrez.
The List Perfectly YouTube Channel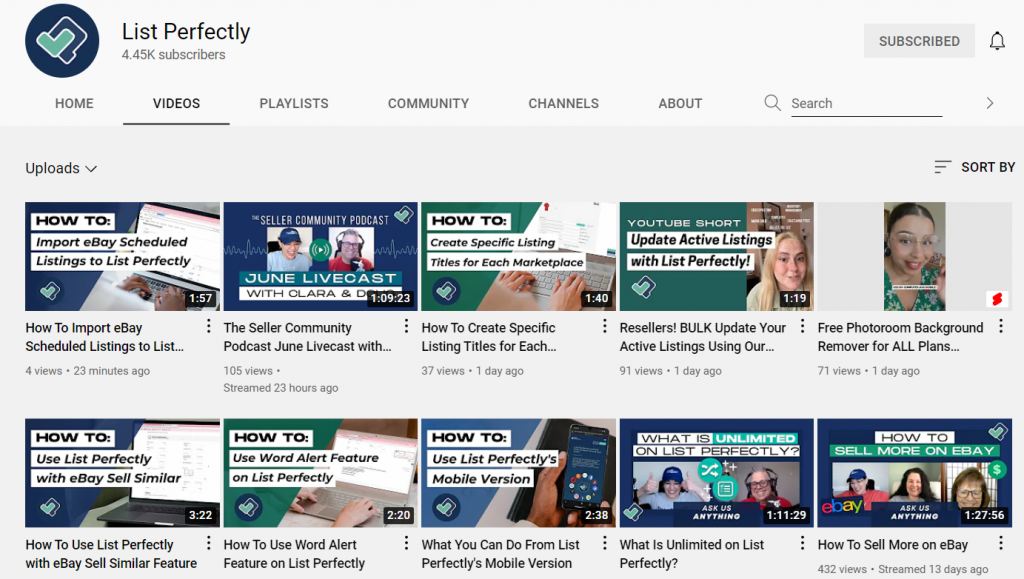 The List Perfectly YouTube channel is a valuable resource for sellers and List Perfectly users offering videos and regular live sessions on not only using List Perfectly, but on seller-related topics as well. Recent lives have included What is Unlimited on List Perfectly, and How to Sell More on eBay.
Listing 101 with Theresa Cox
Theresa Cox is a 25+ year eBay seller and List Perfectly power user. She offers weekly Listing 101 sessions where she often helps with eBay questions. This is a live Zoom call that's not archived and shown elsewhere as users talk about their accounts and screenshare. Theresa doesn't offer List Perfectly tech support here, for that you contact List Perfectly Support.
List Perfectly specific options
Let's take a look at some List Perfectly specific resources that can help you get support, learn about new features, or maximize your use of List Perfectly.
List Perfectly social media
List Perfectly's social media channels are great resources for sellers. You can find all of your favorite social media channels on our Community page.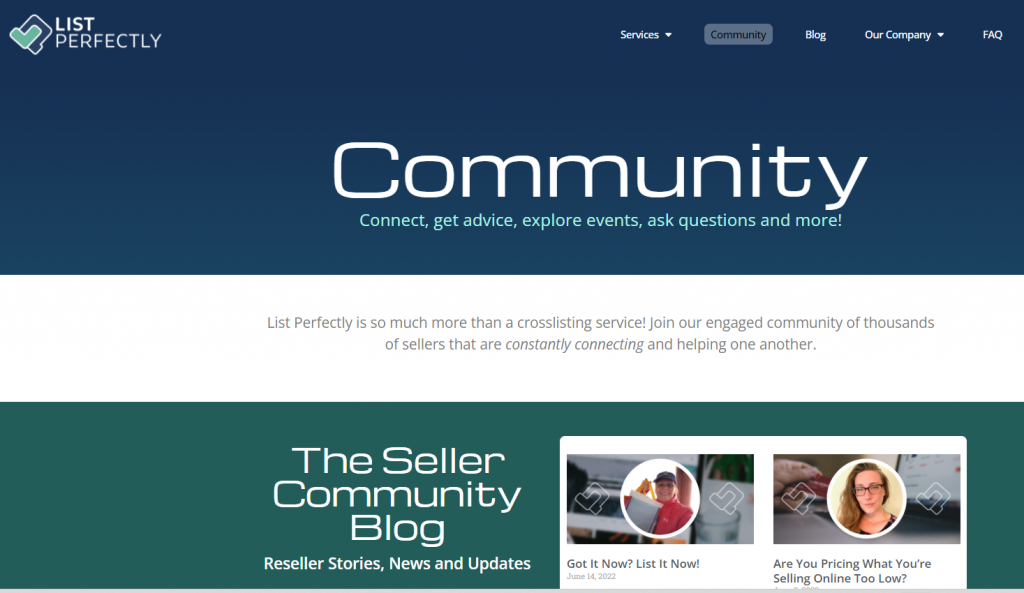 List Perfectly Facebook page
We've already mentioned the Facebook Group, but the List Perfectly Facebook page is also where you'll see List Perfectly announcements, press coverage, our latest videos and lives, episodes of The Seller Community Podcast, and posts from The Seller Community Blog.
List Perfectly Instagram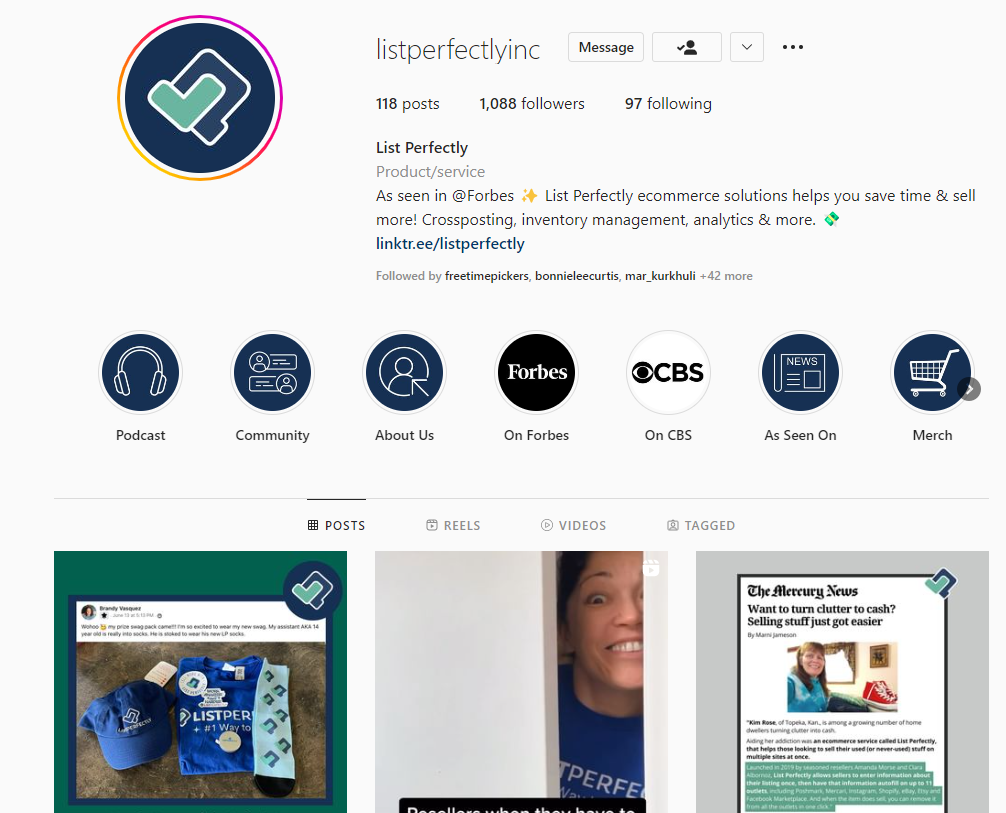 On the List Perfectly Instagram, you'll find posts and reels on List Perfectly updates, but also posts and reels from the team on how to use List Perfectly, and seller tips. We also reshare seller content, clips from the podcast and lives. The team also regularly goes live on Instagram with updates.

List Perfectly LinkedIn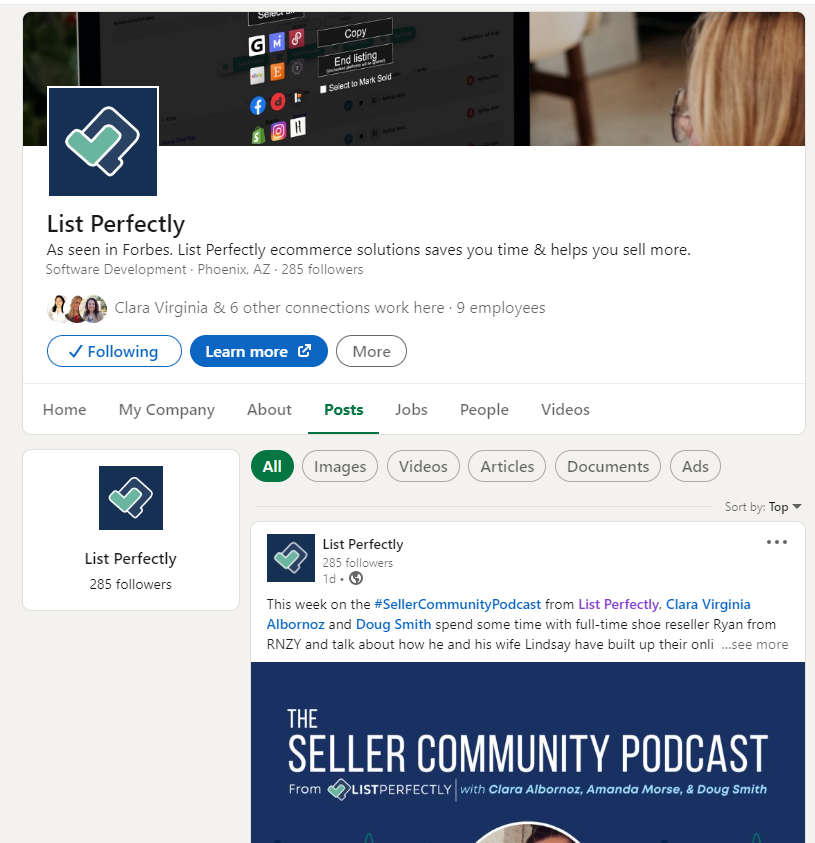 The List Perfectly LinkedIn is a little more business oriented. We'll post press coverage here, updates, episodes from the podcast, and blog posts. We'll also sometimes share industry and ecommerce updates and news.
List Perfectly TikTok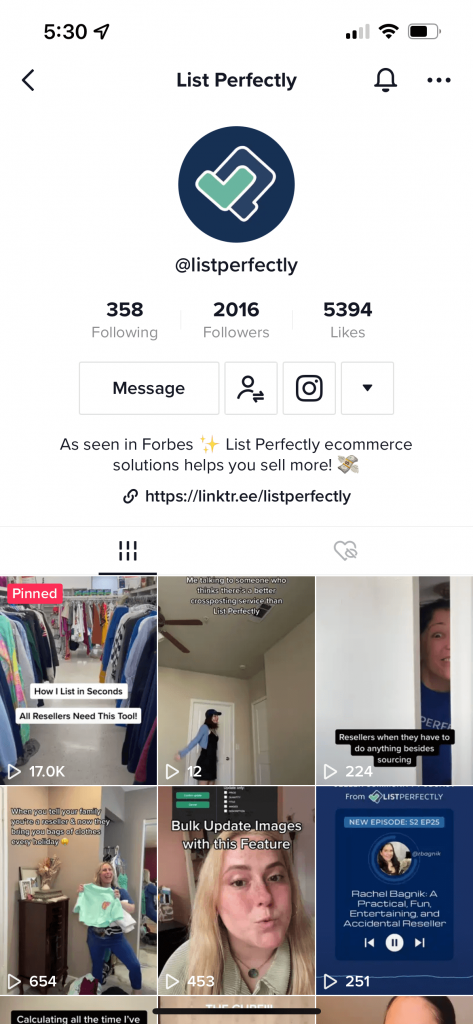 The List Perfectly TikTok is a little more on the fun side. Clara does regularly go live and we share seller content, as well as List Perfectly tips and more.
The List Perfect Reddit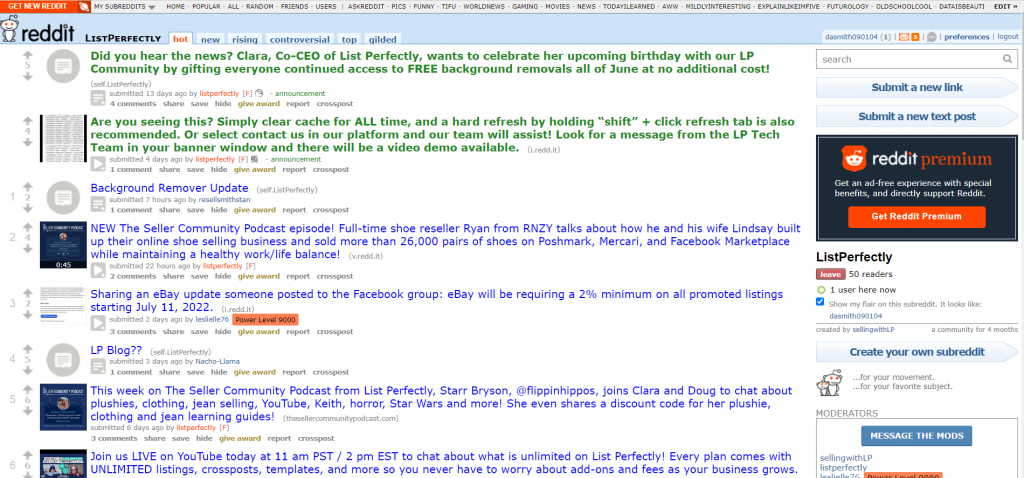 The List Perfect Reddit is our newest channel that's growing quickly. Here we post List Perfectly news and updates, podcast episodes, blog posts and lives.
Plan Advisor
I want to mention a cool little feature we have on our Pricing page, where you can compare plans and options. If you're new to List Perfectly or thinking about upgrading, you can review plans here. You can also scroll to the bottom of the page and look for a button that says "Plan Advisor".

List Perfectly support options
Let's say you do need List Perfectly support, help, or assistance. Here's a nice video on the ways you can contact List Perfectly.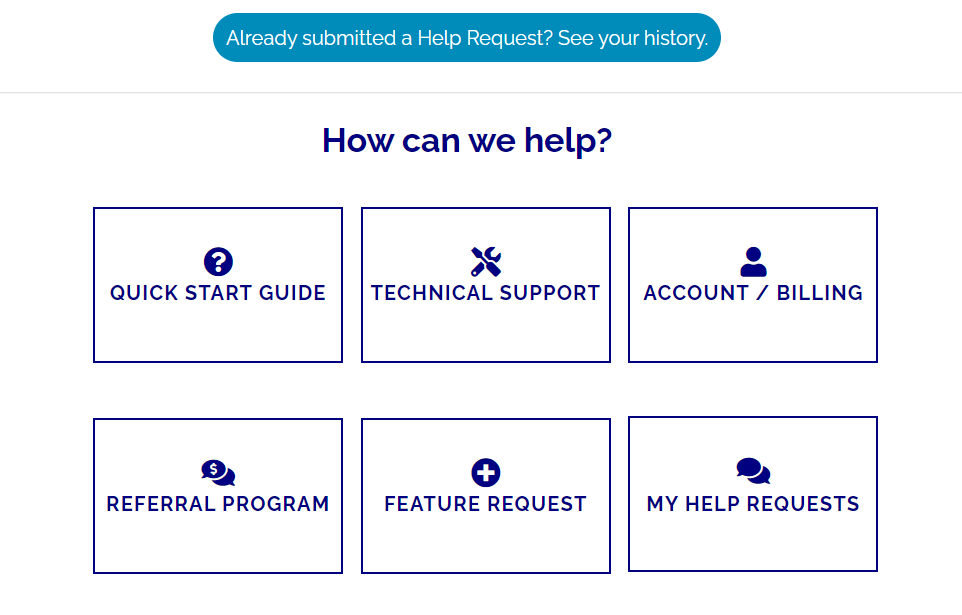 If logged into List Perfectly, click Contact Us or go to Contact Us in the Help & News menu.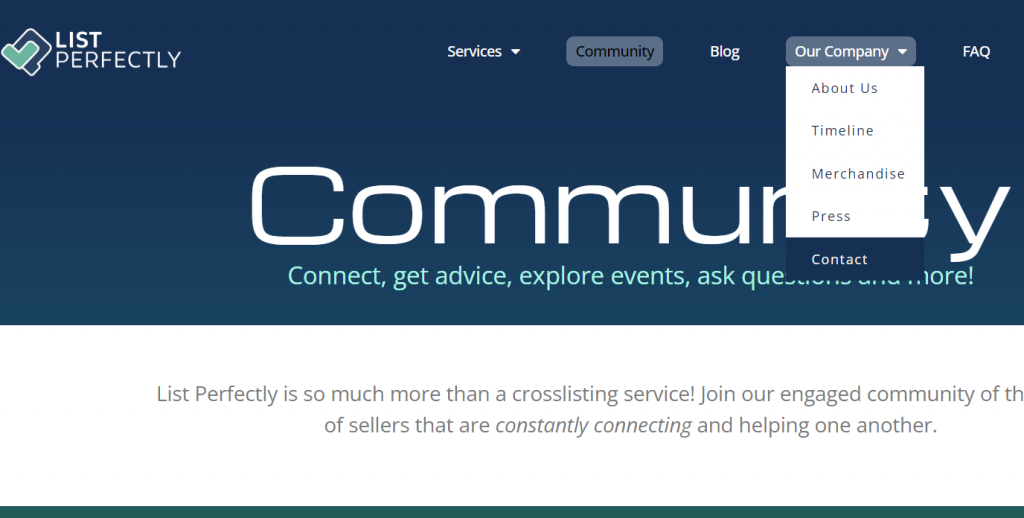 Scroll down and you'll see help options including:

Quick Start Guide a guide to help you start and use List Perfectly.
Technical Support for tech support with List Perfectly.
Account/Billing for account and billing questions.
Referral Program for information on our awesome referral program.
Feature Request for submitting feature ideas to List Perfectly.
My Help Requests where you can review previously submitted help requests.
You can also access support if you're not logged into List Perfectly though the List Perfectly website. Go to the Our Company tab at the top of any page, and select Contact. From here you'll be asked if you want more information on List Perfectly, or if you have an account and need help.
We've also got a Frequently Asked Questions page with quick answers and links to resources.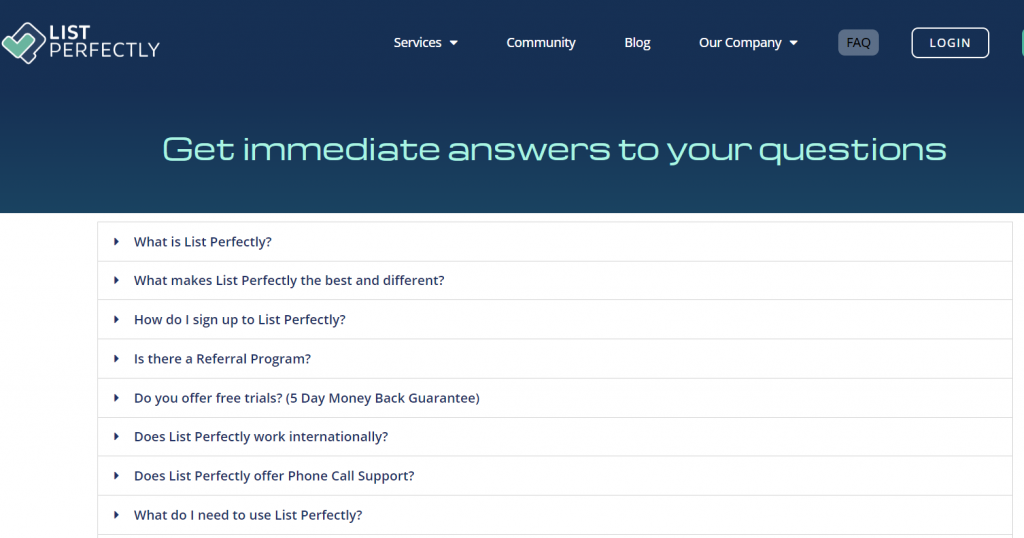 Guide to List Perfectly
Now let's say you're the self-help type and you want to learn more about List Perfectly, or you want to troubleshoot on your own when it's convenient for you . One of our most comprehensive and useful resources within the app is the Guide to List Perfectly.
The Guide to List Perfectly contains many useful sections including:
Thanks for taking a look at these free resources List Perfectly offers the seller community.