Estimated reading time: 2 minutes
List Perfectly is thrilled to be a Diamond sponsor of PoshFest 2023, along with Visa. Being part of this event is a dream realized for the List Perfectly team. Join us at PoshFest 2023 and get to know team List Perfectly!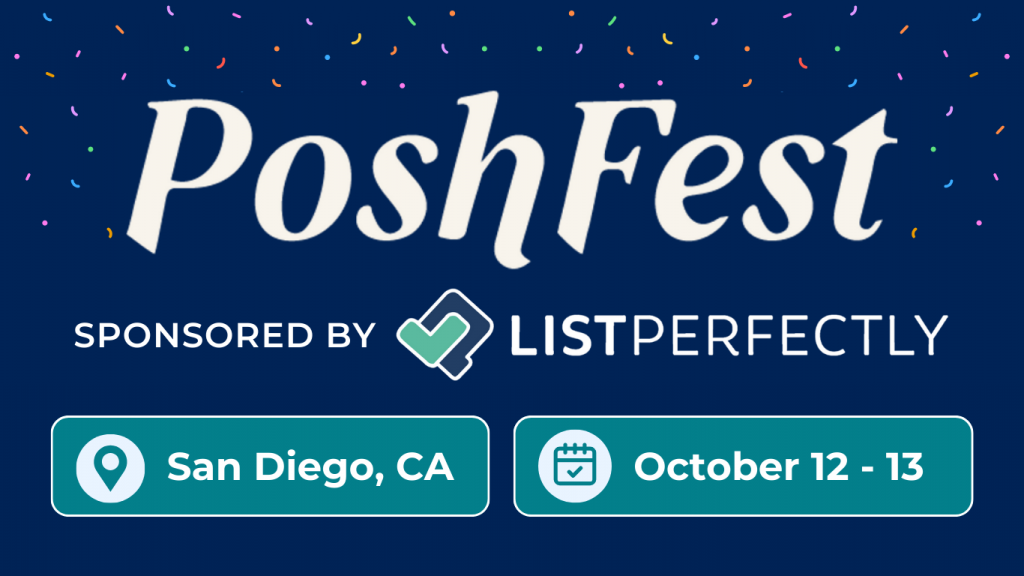 What will List Perfectly be doing at PoshFest?
The List Perfectly team will be onsite networking, answering questions, talking about how you can grow and expand your business, and more. Stop by our booth for some awesome List Perfectly swag, and let's chat. We'll also be attending workshops, and of course, the closing party! We want to meet and connect with you. We'll also have some fabulous giveaways so be sure and stop by our booth!
PoshFest is sold out, but the List Perfectly team will be sharing all that's going on on our socials, and you may even see us go live a time or two so keep an eye out.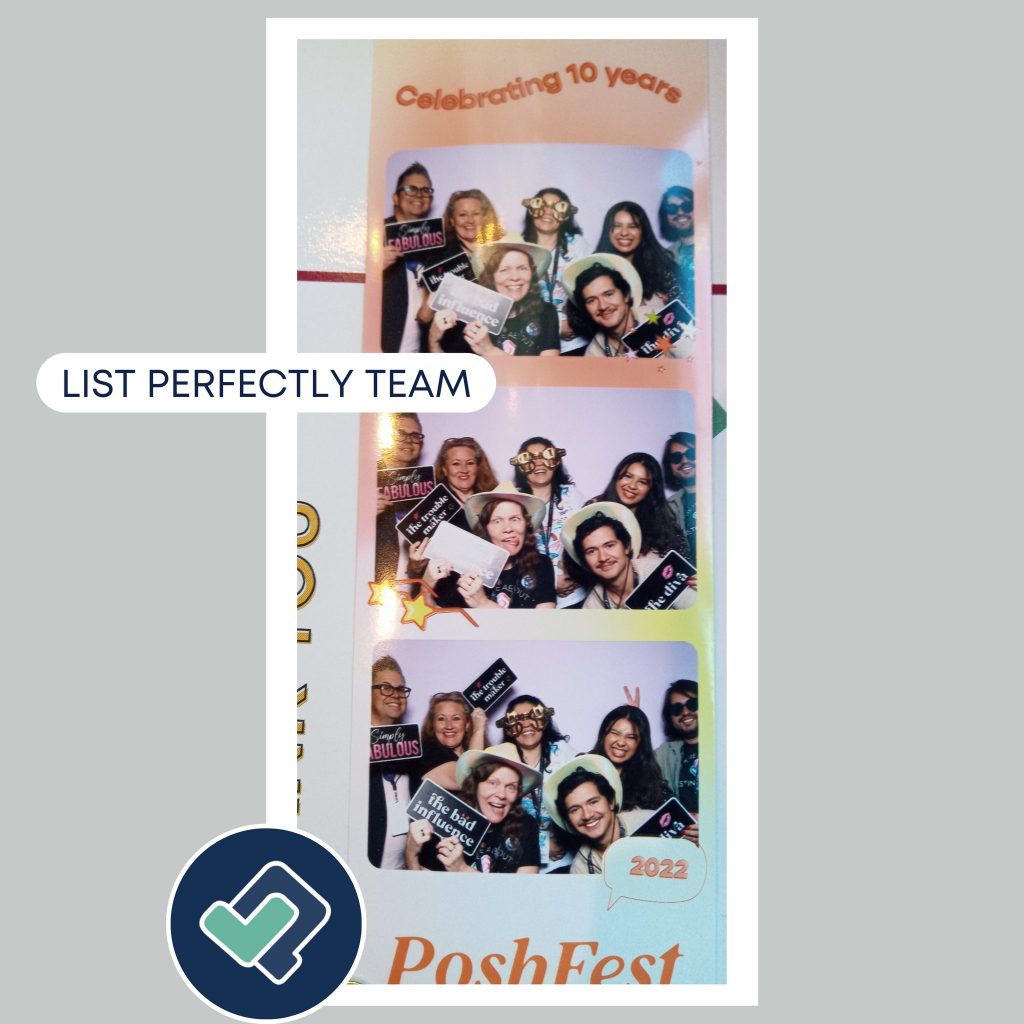 What is PoshFest?
PoshFest is Poshmark's annual two-day fashion and entrepreneurship conference where the community comes together to connect, learn, and enjoy the ultimate Posh experience.
Also check out this recent post from our Poshy friend TiffyPie, on What Makes PoshFest So Magical?

When is Poshfest?
PoshFest will be held in San Diego, California on October 12 & 13, 2023 at the Town and Country San Diego located at 500 Hotel Cir N, San Diego, CA 92108.
All the information you need is at the PoshFest website: https://www.poshfest.poshmark.com/
List Perfectly and Poshmark
Here's more on how List Perfectly works with Poshmark and can help you grow and expand your business:
Poshmark Share Shows: What They Are and Why You Should Try Them
3 Myths About Poshmark Live Shows That You Believe
Poshmark Promoted Closet Beta

You Can Now Turn Off Posh Show Notifications on Poshmark!